TGIF!
Seriously…I was so happy it was Friday today! Coming back to work after being off for nearly two weeks is rough stuff! Working peeps…you hear me, right?! lol
Anywho, loved hearing all the difference opinions on the whole "New Year's Resolutions" vs "Goals" debate. Looks like it just depends on YOU as to what they mean. I think as long as you find something that works for you, and that something motivates you in a positive way, then it is great!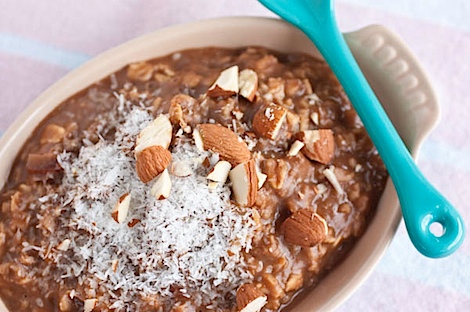 I made a delish new flavor of oatmeal today – pumpkin, carob, date, almond, coconut.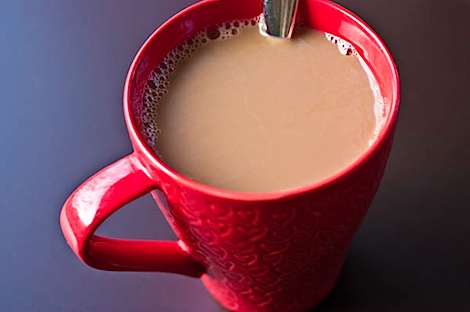 Coffee was very welcome this morning.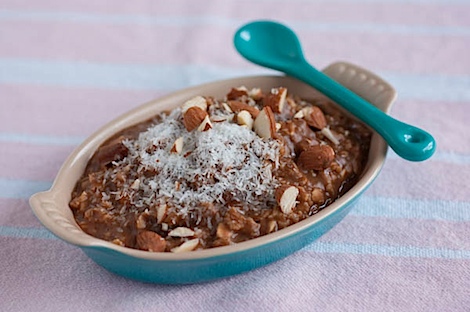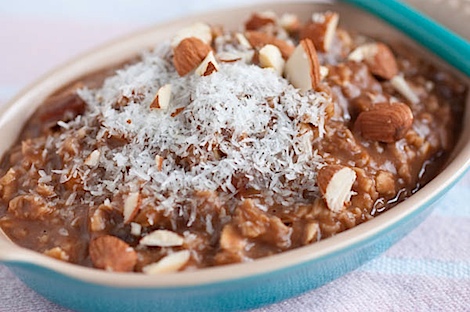 But back to the oats, they were very tasty!! Who knew carob, pumpkin, dates, and coconut would go together so nicely?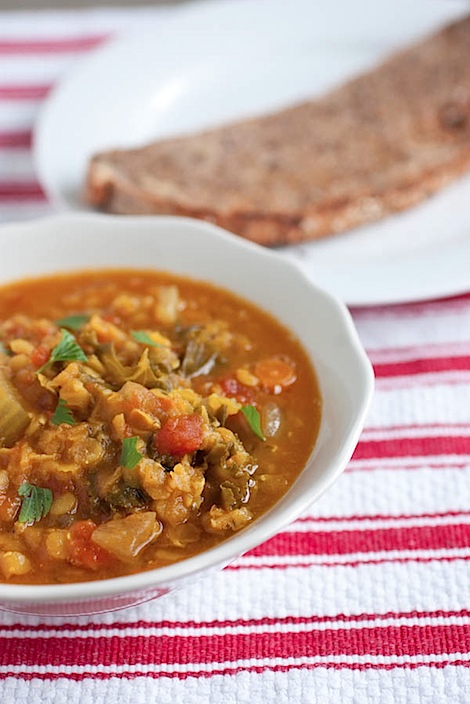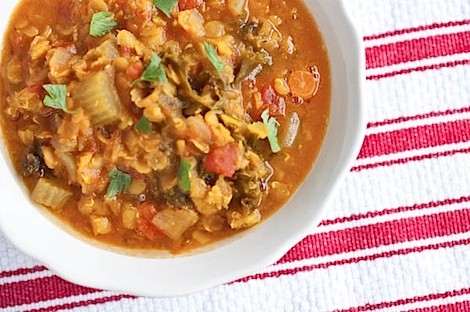 I had leftover soup – Red Lentil, Tomato, Kale (leftover from yesterday – still owe you guys the recipe!). Plus, I enjoyed more Yerba Mate tea and thick flax oat bran toast with real butter.
I ended up working till 6:45pm today!! There was so much to do! Not only was the day long, but it was a pretty stressful one, too. Phew! I'm so glad to have the weekend to look forward to.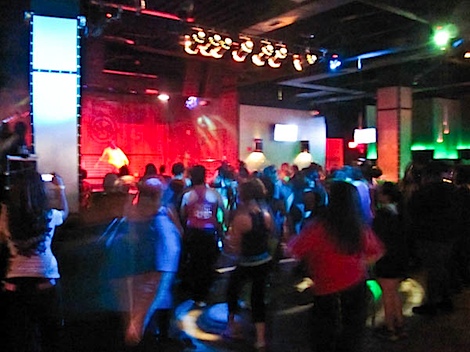 After work, I headed out to a master class with the new NC ZES (Zumba Education Specialist) Loretta Bates. There were so many beautiful, fun, colorul zumba fanatics there!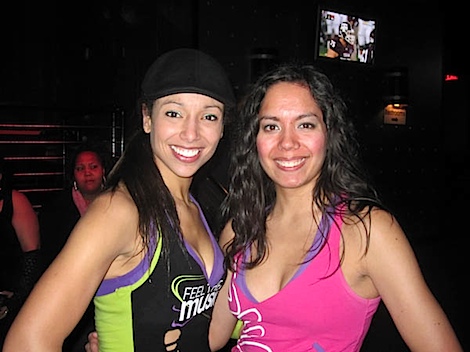 And the gorgeous Loretta gave us all a fabulous class. I loved her playlist – she had so many fun songs I hadn't heard! She'll be teaching near where hubby's mom lives, so I'm hoping to visit next time I'm in the area.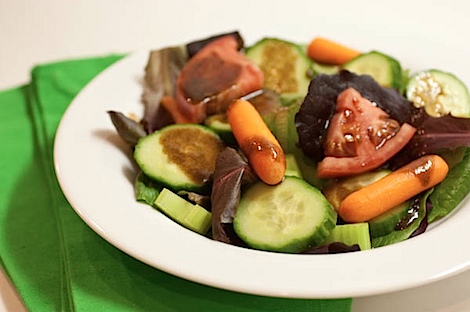 I came home to a hubby prepared dinner – pizza! I was in charge of salads and luckily we had tons of fresh veg in the fridge for me to add to a base of baby romaine – organic English cucumber, organic baby carrots, organic celery, and tomato. I made a quick vinaigrette with balsamic vinegar, mustard, maple syrup, and EVOO.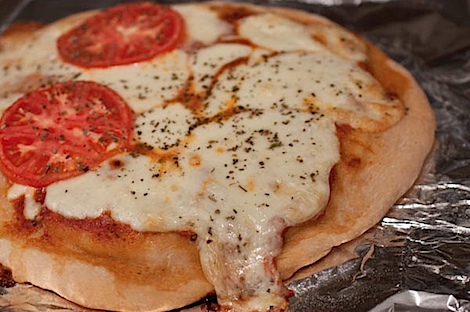 The pizza didn't turn out quite how hubby wanted, but I still thought it was good. He even used fresh mozzarella guys! As in one of those big balls of tender mozzarella! Love that stuff!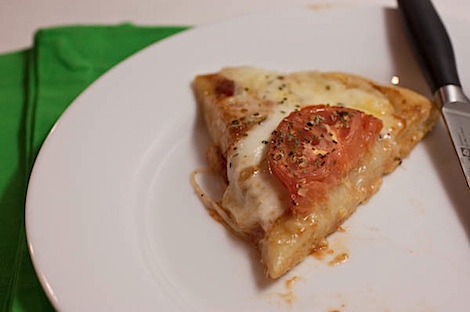 Pizza from our favorite pizza joint is definitely something hubby and I miss during Eat In Month, but at least it's easy to make your own pizza at home. Had I not come home so late, I would have loved to attempt homemade pizza dough. But hubby just got some at Earthfare.
Brie, who is also participating in Eat In Month, did make homemade pizza dough. Mmm.
If you're looking for a recipe, I had a tasty whole wheat pizza at Kath's house one time. I think this is the same recipe for their whole wheat pizza dough (click).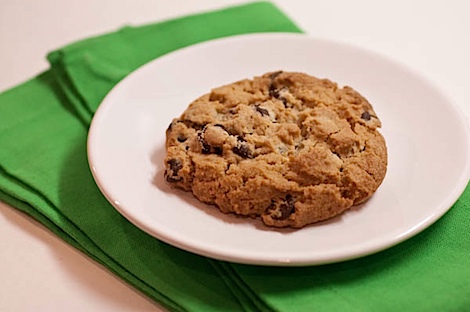 Hubby was a doll and also got me a vegan chocolate chip cookie at the grocery store for dinner. Aww. 🙂
I have lots of Zumba fun planned for the weekend. And I'm hoping to make more of these because I'm in withdrawl…for reals! I may or may not also be in withdrawl of vacation! lol
What are you in withdrawl from (either recently or from the holidays)?