Thank you all for your encouraging comments on my Not So Sweet cooking and baking adventures. I can't wait to create some fabulous things for you!
I've recruited a couple taste testers for that vegan coconut cream pie, so with their feedback, once I bake another batch to double-check it, I think it will be ready to post! Hazzah!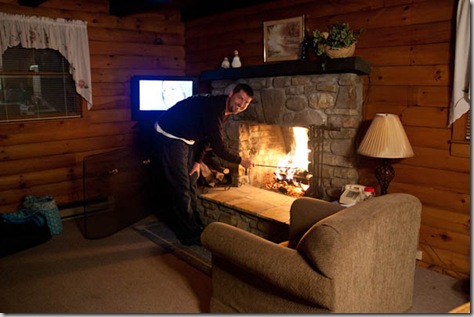 Guess where we are right now?
But first…back to today…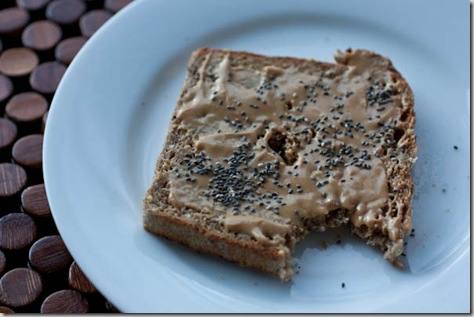 PB Toast with chia seeds. Almost power toast! 😉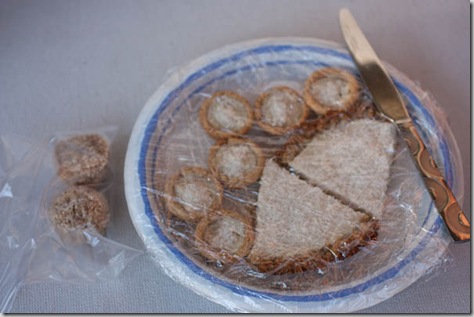 I made a special delivery after work today – I dropped off some of my vegan coconut cream pie for taste testing. Gotta make sure it tastes good for you guys before I post the recipe.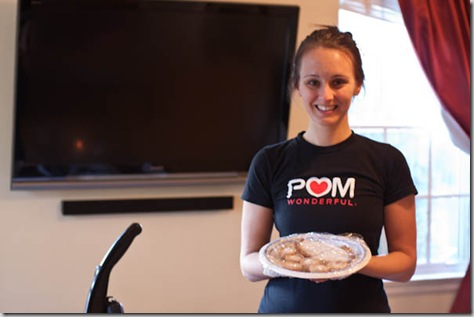 Luckily, Caitlin was happy to help and even found a couple more taste testers, Nicole and Kelly, for me. 🙂
Then, hubby and I hit the road. We actually dropped Bailey off with my sister last night so we'll have the weekend without him. 🙁 We miss him already!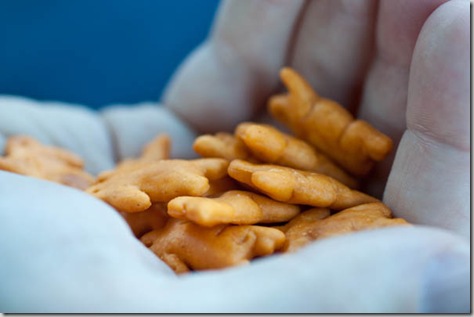 We snacked on some of those Annie's cheddar bunny crackers on the way.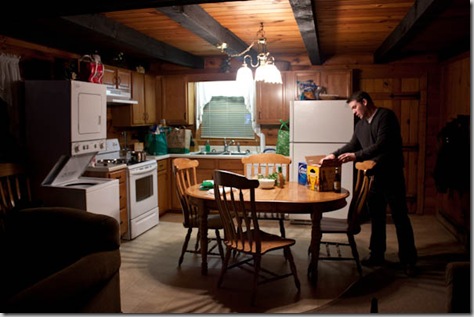 And then we arrived at our cozy cabin! We're on a weekend getaway in the mountains with Michelle, Jen, and our SOs.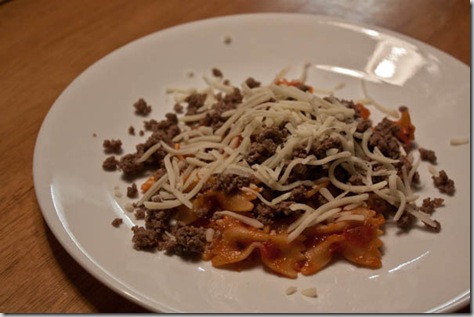 Michelle was a doll and had dinner ready for us after our long car ride. Pasta, red sauce, ground beef, cheese….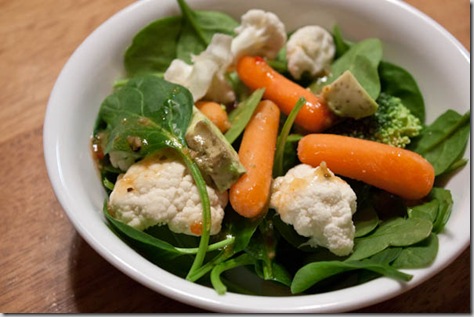 …plus salad with lots of veg.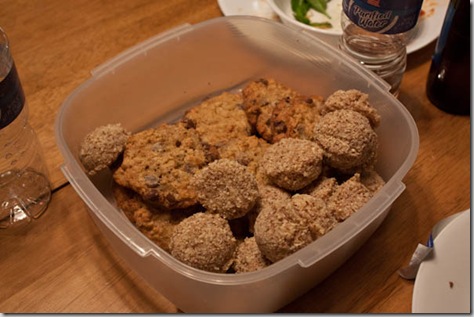 I brought dessert – oatmeal chocolate chip cookies (I owe this recipe to you guys!) and my irresistible coconut macaroons.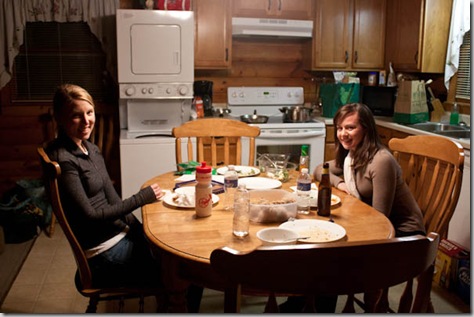 Girls.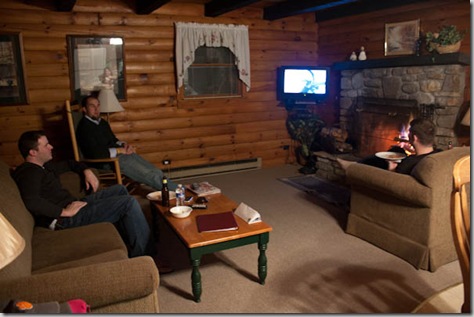 Boys.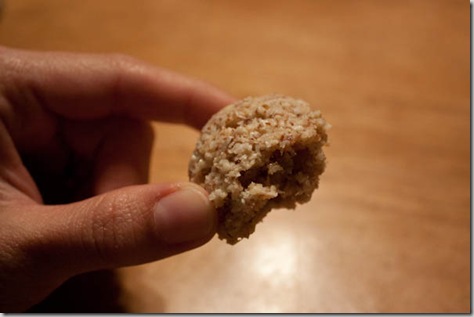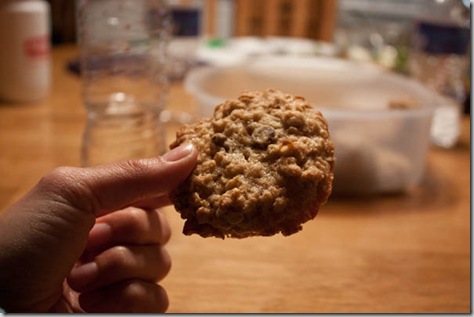 Deliciousness.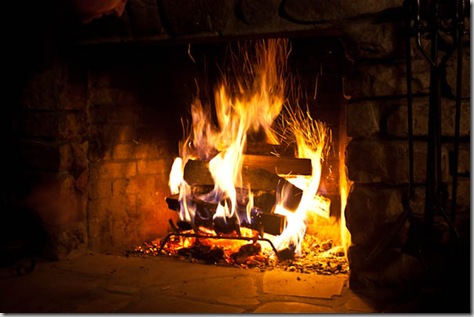 We've been enjoying this cozy fire all night! Loving it!
On the agenda tomorrow – winter weather activities and hot cocoa.