It's been so fun reading the comments on yesterday's post and hearing about all your different work schedules! I had an outside-of-work appointment today, so it was another long day. I worked 8:15 – 6:45pm, but at least I took a 2 hour break for my meeting and food.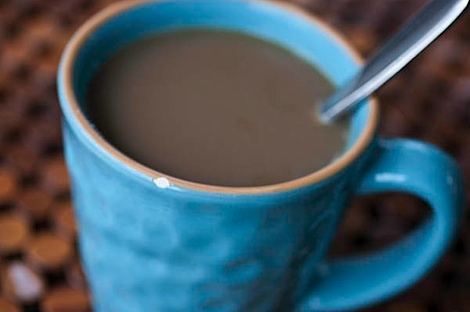 Coffffeeeeeeeeeeeeee!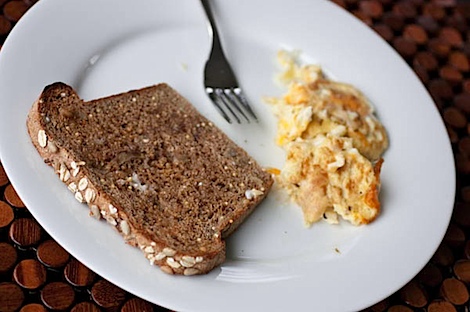 Hubby made breakfast – scrambled organic eggs with cheese and toast.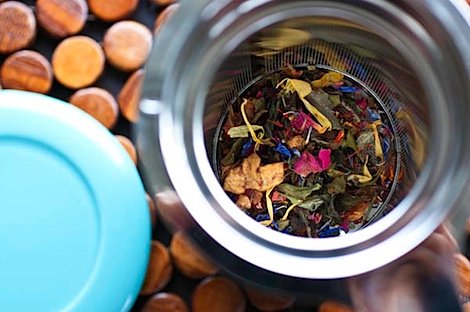 I got to try out another Christmas gift today. Well, I tried two, technically! I tried my new tea mug with infusion insert and a tea – Secret Garden.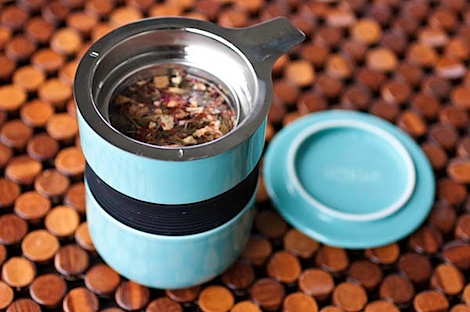 The tea thing was pretty neat, though it did get pretty hot from the water. Of course, I looove the color!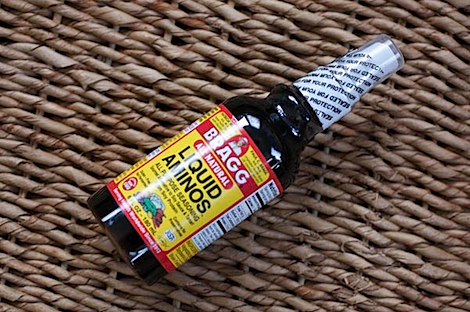 Random note I meant to post – I bought some Liquid Aminos! I've seen these at every health-food restaurant, so I know it must be good. Now, I just gotta figure out something to do with it! lol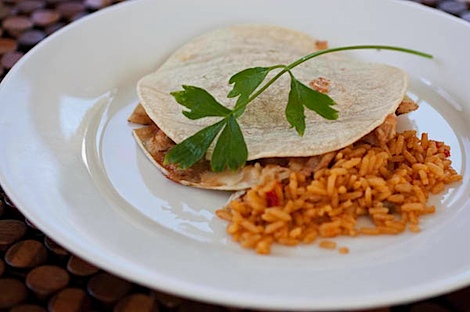 Hubby ended up making lunch today, too. We had leftover chicken enchilada filling from the other night, so he mixed it with cheese and baked it quesadilla style (if a quesadilla were baked, of course).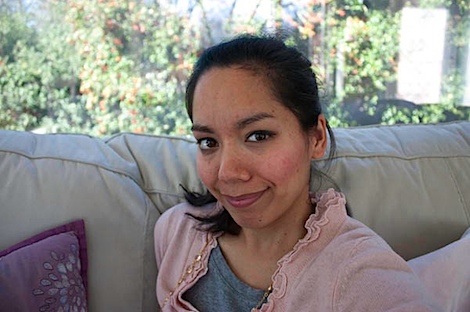 I have a secretttttttttttttttt! 😉
Ok, not a total secret, but I'm not ready to disclose details. I had a meeting today related to Zumba and teaching.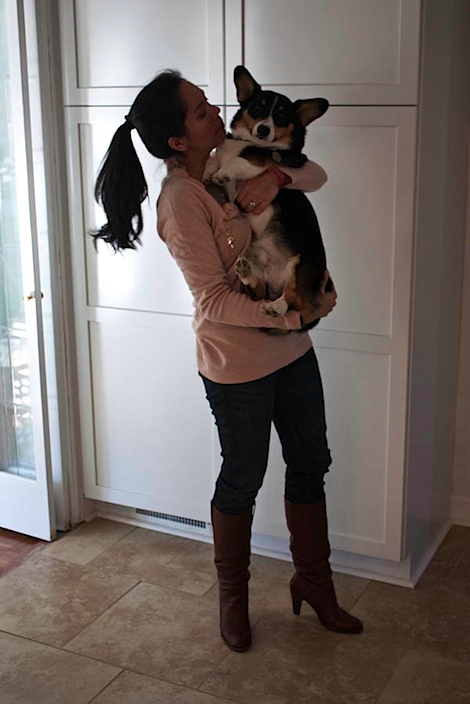 I wasn't sure what to wear. What do you wear to a Zumba meeting? I normally dress up for meetings. But I normally wear workout gear for Zumba. I figured dressy casual would work. Anywho, the meeting went really well! I'm hoping to have more details for you guys soon.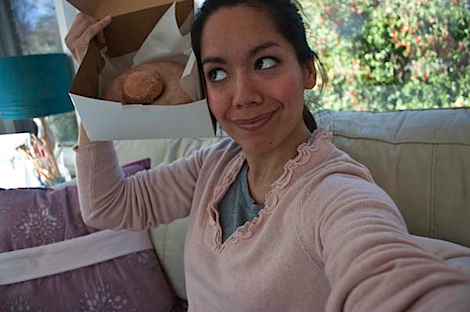 I did go ahead and get a celebratory donut to split with hubby.
Can you see in this photo how big this thing is? It's literally the size of my head!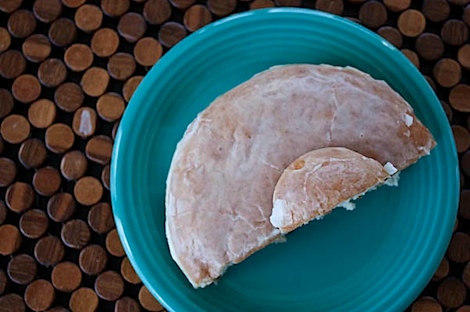 Which is why we split it 50/50.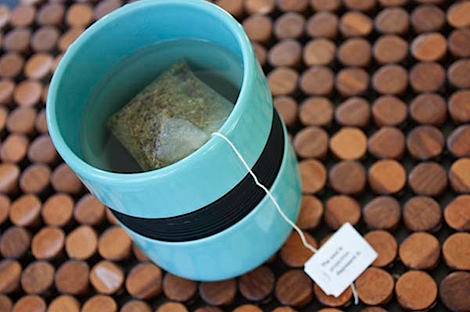 More tea – Calming Yogi Tea.
Yogi tea quote of the day –
"The soul is project. Represent it."
Facebook quote of the day –
" If you have made mistakes, there is always another chance for you. You may have a fresh start any moment you choose, for this thing we call "failure" is not the falling down, but the staying down." ~Mary Pickford
Anywho, like I said, today was a long day. I ended up working till 6:45pm! 🙁 I was a bit zombie-ish after working that late, but luckily I was already at home.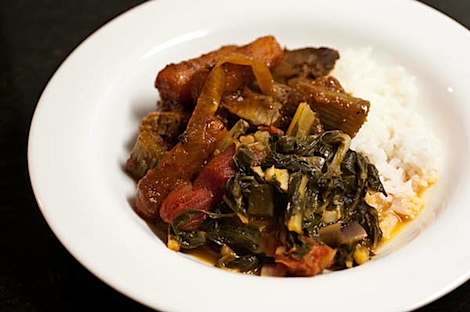 I re-heated our leftover brisket in the oven and made an extra veggie side – Tomato Braised Swiss Chard.
Tomato Braised Swiss Chard
I recently watched an episode of Anthony Bourdain's travel show where he went to Greece. In the show, they ate greens all the time and Anthony talked about how the greens helped keep the Greeks healthy over the years. Anthony also mentioned that the greens were typically cooked with tomatoes and onions. I thought that idea sounded pretty good and decided to buy a bunch of swiss chard the next time I was at the grocery store to try out the Greek-inspired-side-dish.
This dish is easy and cooks up relatively quickly and would be a great way to "get your greens."
*Vegan, Vegetarian, Gluten-Free*
Serves 2
Ingredients:
1 teaspoon extra virgin olive oil
1/4 cup chopped onion
2 cloves garlic, minced
1 bunch swiss chard, cleaned and cut/torn into 1 inch strips
1 14.5-ounce can stewed tomatoes
salt, pepper to taste
Directions:
Pre-heat a medium pot over medium heat. Add oil to pan and heat.
Add onions and cook till softened, about 4-5 minutes. Add garlic and cook 60 seconds. Add swiss chard and tomatoes and stir. Bring mixture to a boil, reduce heat to medium low and simmer for 10 minutes (until leaves are tender), stirring occasionally.
Serve and enjoy!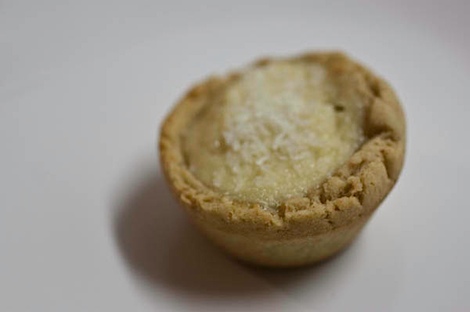 Even though I was pretty exhausted from the work day, I decided to try a baking experiment – mini vegan coconut cream tart bites…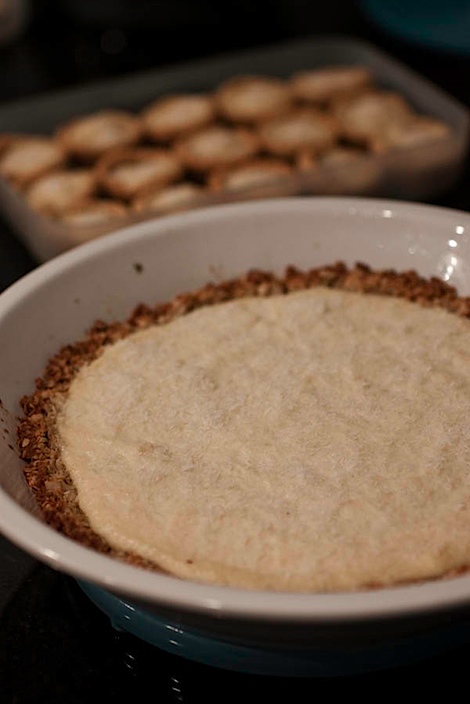 …and a larger vegan coconut cream pie.
The flavor was good, but not quite right. It didn't stop me from eating about 8 tartlets, but it will stop me from publishing the recipe. 😉 Hopefully next time kiddos!
Ooh and I took another stab at my no-bake granola bar for one. Unfortunately, it didn't quite turn out raw. I did manage to salvage the bar by baking it, so if nothing else, I now have a recipe for a baked granola bar for one. hehe
Big announcement tomorrow! I have some fun stuff in the works!
Do you have meetings for work or outside of work? What do you wear?