Happy Tuesday guys!
Are you remembering to Love U More this week? I hope so! Because you're awesome and you need to know it. Kay?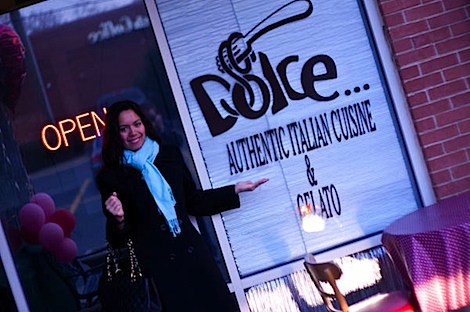 After working a full day today, hubby and I went out for Valentine's Day.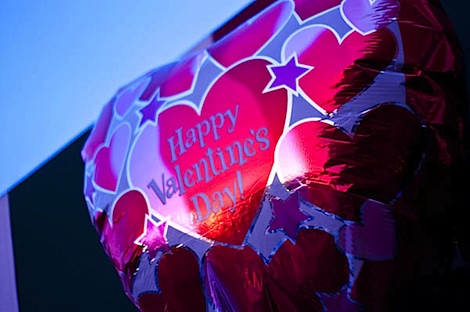 I actually prefer celebrating holidays out either at home or on a day other than the actual holiday just because restaurants are so much less busy. Service is better, food is typically better….things are just slower-paced, more relaxing, and more enjoyable IMO.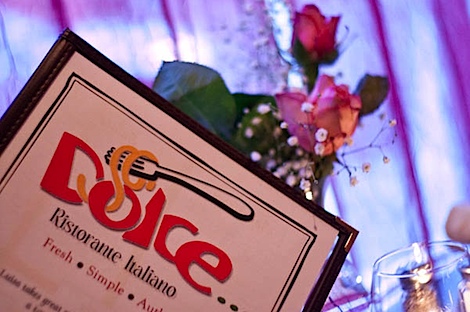 Hubby and I are stocked up on a couple Groupons and Living Social deals, so we decided to hit one up for our celebration meal.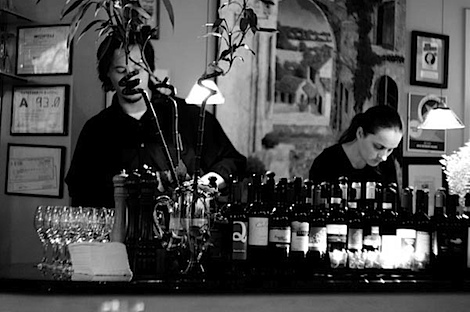 We took a visit to Dolce Ristorante – a local favorite Italian restaurant.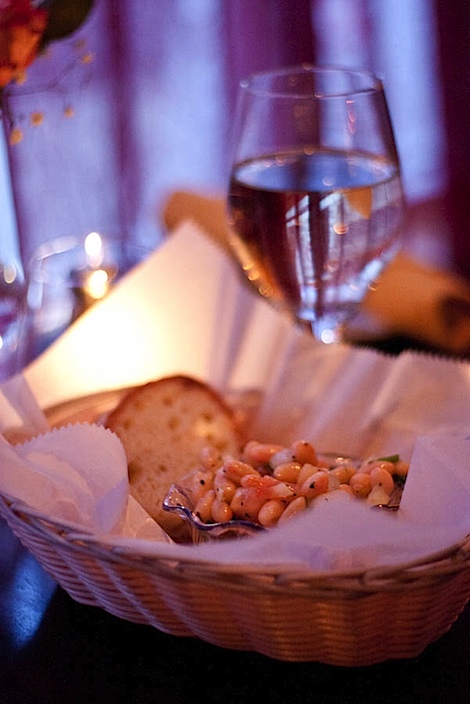 We kicked things off with one of their signatures – fresh bread with a cannellini bean salad. The beans are so simple and so good. I think I'm going to have to re-create this one some time soon.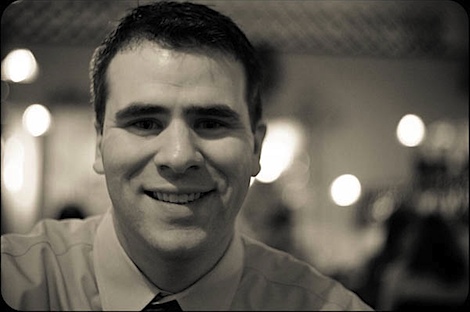 My hot date. 😉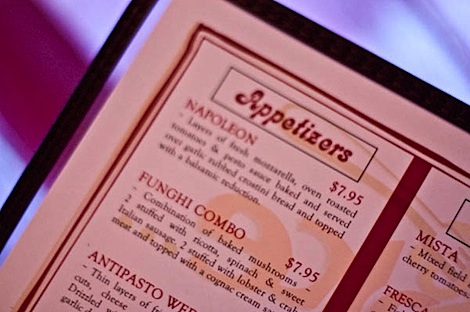 For appetizer, we ordered the Napoleon – "Layers of fresh mozzarella, oven roasted tomatoes, & pesto sauce baked and served over garlic rubbed crostini bread and topped with a balsamic reduction."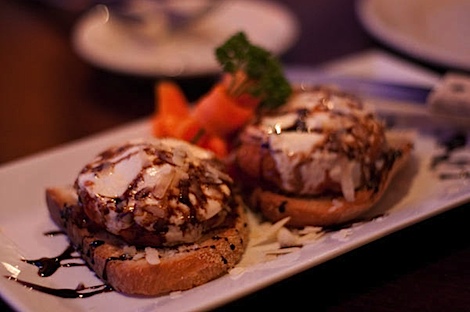 This appetizer was divine and will probably have to get re-created, too. It reminded me of a cheesy, warm bruschetta. Like classic bruschetta but better.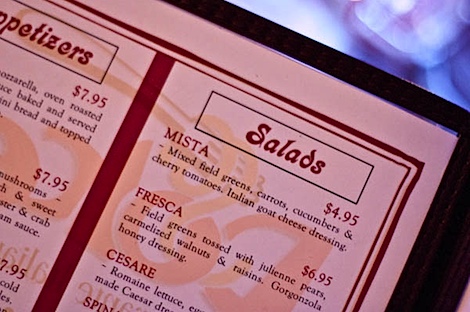 Dolce's Mista salad is a class – I love ordering this one – "Mixed field greens, carrots, cucumbers, & cherry tomatoes. Italian goat cheese dressing." I think it's the dressing I adore.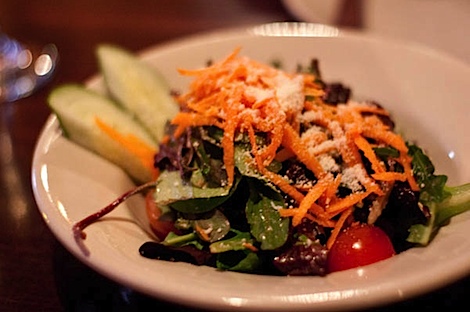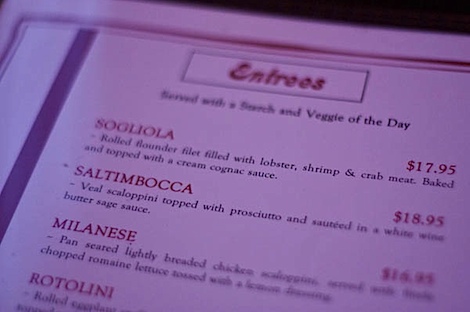 Hubby and I split two entrees for the main event.
First up – the Sogliola – "rolled flounder filet filled with lobster, shrimp & crab meat. Baked and topped with a cream cognac sauce."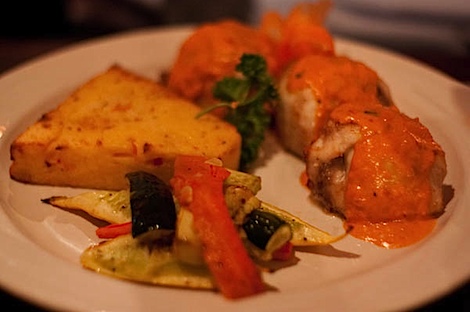 Hubby said he didn't think I'd like this one since I'm not a big fish person. A passing of a waiter wafted fishy smells my way making me think I wouldn't like this entree either. But, I like to give everything a fair shot, so i tasted it anyways. It was amazing. The fish was tender, the filling even in texture and flavor – both paired perfectly with that amazing sauce.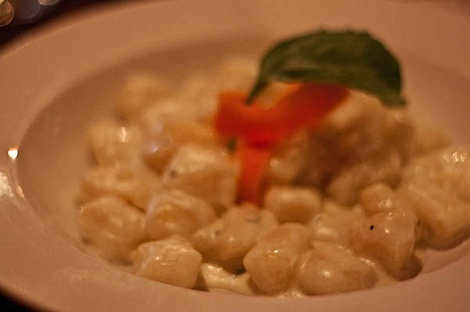 We also had to try the gnocchi. I'm serious. We HAD to. I've heard so much about it over the years, I was really curious. Pair that with the fact that the gnocchi is made from scratch and apparently so labor intensive, they only do it on Tuesdays. Well guess what today was kiddos. TUESDAY! We even had our choice from 5 sauces.
We went for the homemade gnocchi with four cheese sauce. Ooh la YUM! This was the best gnocchi I've ever had. I'd fork a little pillow of gnocchi, pull up a little extra creamy goodness of the sauce and enjoy a hot, melt-in-your-mouth bite. The gnocchi melted like cotton candy with a little extra chrew in my mouth. The tender gnocchi with the creamy sauce was oh so good.
We debated doing dessert, but we really had a show to catch.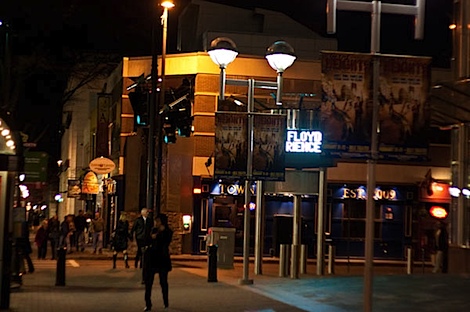 Hubby and I headed uptown to catch…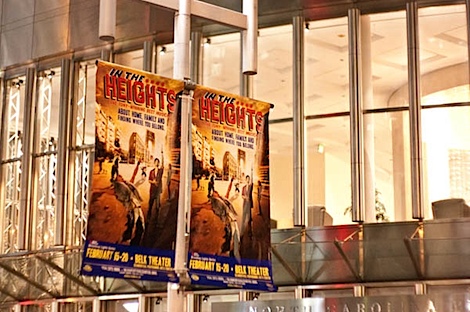 In the Heights!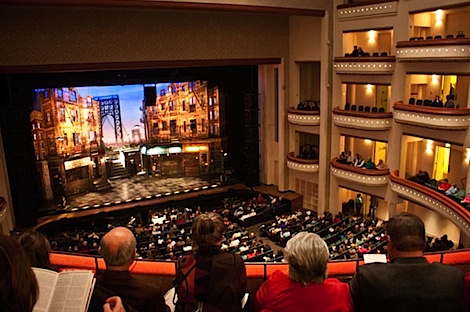 I snapped this shot before almost getting kicked out for taking photos when I shouldn't. Just kidding. I didn't almost get kicked out. But I was kindly asked to stop taking photos. Hehe.
Anywho, after getting really bad seats at Phantom of the Opera, I talked hubby into upgrading to the Mezzanine section of the theater for the show. It was SO worth it!
More on the show tomorrow…it's getting late here.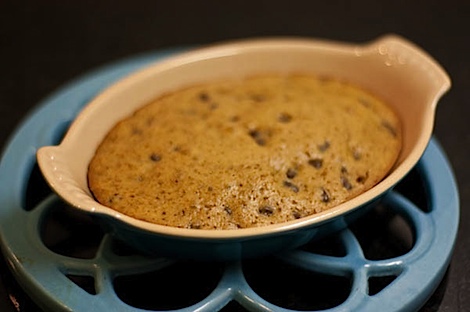 Hubby and I considered getting dessert after the show, but it didn't end till about 10pm, and almost all the restaurants around here are closed by then (even the froyo places! bah!).
So, I did what any "normal" girl would do and came home and made emergency blondies. This recipe was fast, easy, and satisfied my sweet tooth. I'll be sharing the recipe within the next 48 hours…promise!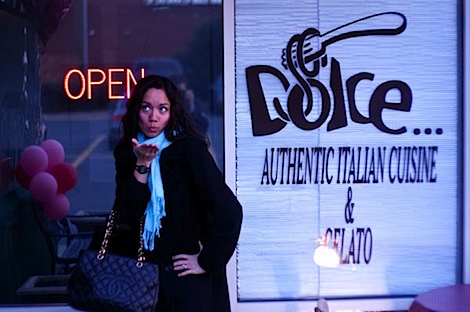 Happy Valentine's Day everyone!
What's your idea of the perfect Valentine's Day date?