I guess today wasn't your typical Valentine's Day in the Chic house. I suppose most people in relationships either took the day off from work to spend together, or at least did something romantic together after work. Hubby and I didn't celebrate Valentine's Day today. Not because we didn't want to. We're celebrating tomorrow! Details to come…but not for about 24 hours.
So, today, I worked my usual hours chased by a lovely hour+ of zumba. Like a stiff drink after a particularly stressful day, my zumba class melted my stress away. Seriously. I went into class feeling drained of energy and left feeling like I could take on the world! Hazzah!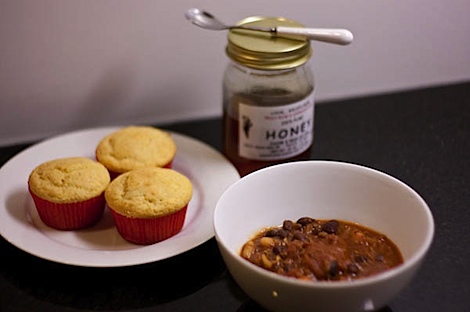 Hubby had dinner waiting at home.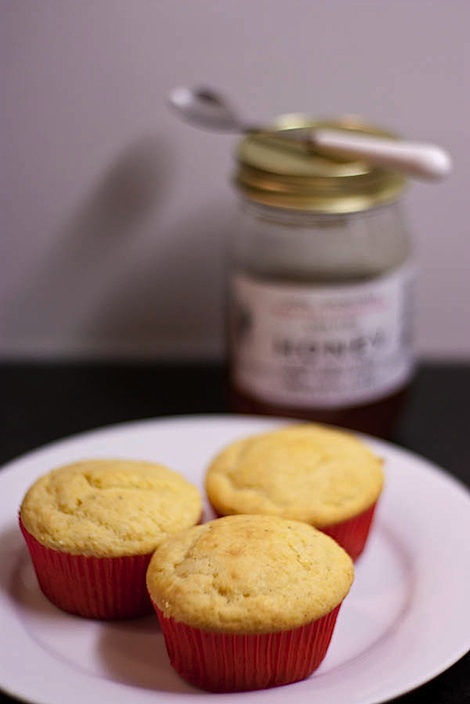 He decided yesterday to make my Slow Cooker beef chili for dinner today and prepped the slower cooker for it this afternoon.
We actually had leftover corn muffins from the last time we made this meal combo, which we re-baked so they'd taste oven-fresh again. A drizzle of honey over the corn muffins completed the meal…sorta.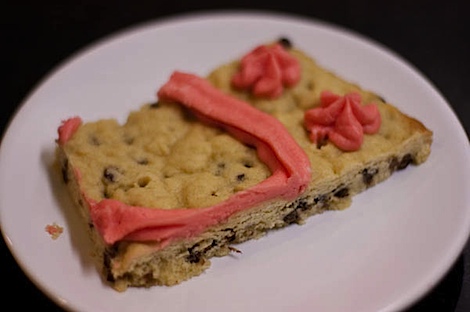 The last slice of homemade cookie cake (click for recipe) was the real meal completion. 🙂
***
Love U More
You guys know I'm a big fan of promoting self-love, right? It's why I've kicked off things like Flaunt It Week (which needs to come back soon btw) and the Heart Yourself Campaign. I love promoting self-love because it's actually something I struggle with personally. I don't know if it's my awkward youth (wait…I'm still awkward actually) or my perfectionist personality, but I really could stand to learn how to love myself more. I find myself focusing more on my flaws than celebrating my strengths. And…I know I'm not the only one. I know there are many more people dealing with the same struggles. But instead of kicking off another Heart Yourself Campaign for Valentine's Week, I have a simple little message to share.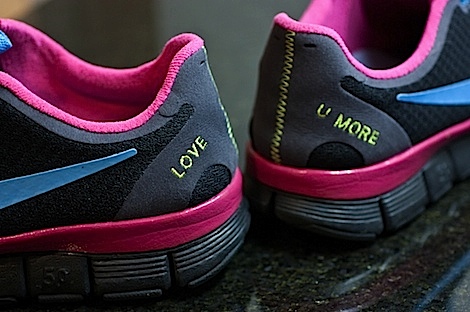 There's a reason I put the words "LOVE U MORE" on my Zumba shoes. I want to spread the message I got from Lady Gaga's concert when she said that after the concert, she didn't want you to love her more…she wanted you to love you more. I've told my Zumba class about these words and the story behind it. And now, I've shared it a couple times with you, dear readers.
So, this week, while the world is aflutter with romance, keep on loving your friends, family, and significant others, but also remember to love yourself. I hope you take this quote with you and think about it often. Write it down. Read it to yourself. Remember to love U more.
***
How did you celebrate Valentine's Day?