We had another glorious day of pre-spring weather today!
Bailey enjoyed basking in the sun.
It's really such a tease of spring. I know cold weather will be back before spring, but I'm enjoying this heat while I can!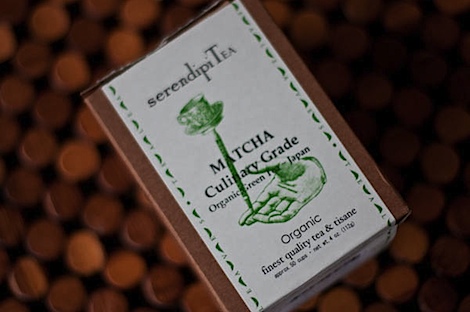 And did you figure out my latest secret baking ingredient?
It's MACHA GREEN TEA! I can't wait to make all kinds of fun stuff. I'm thinking:
Matcha Green Tea oats
Matcha granola
Matcha muffins
Matcha cupcakes (with matcha frosting…duh!)
and of course, Matcha Green Tea Lattes!!!!
I had one of those yummy blueberry almond snack bars as a pre-workout snack today after work.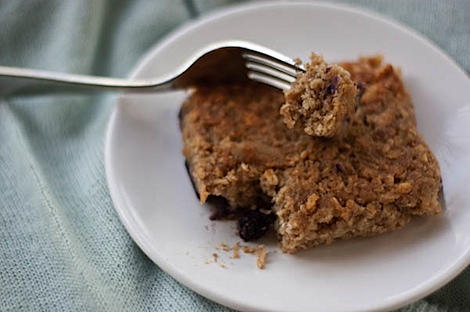 Nom!
As for a workout…I kicked off the weekend with an amazing hour of ZUMBA! There's nothing like Zumba to kick off a weekend. You leave work feeling exhausted and then go to Zumba to re-charge your batteries. I feel like I had enough "battery power" to make it through the rest of the weekend. And this is a good thing because I have a Zumbathon to help out at tomorrow! 😉
My favorite songs tonight:
Born This Way (that's right – one of our instructors choreographed a song to this already…woot!)
Rompe
How Low
Holla!
I'm working on a plan of action for my pre-emptive strike on bikini season. So far, I'm planning on doing Zumba at least 3 times a week, and possibly adding minor toning like crunches and pushups…or weight lifting. I don't belong to a gym, so I find the strength building more challenging.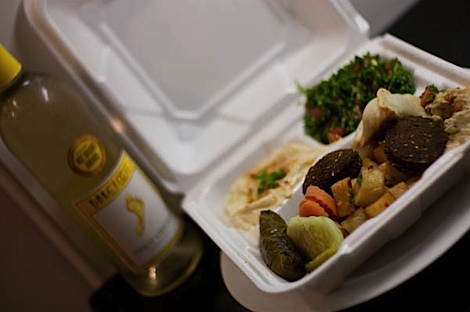 After Zumba, I picked up one of my favorite evening indulgences – Mediterranean take out and a bottle of wine.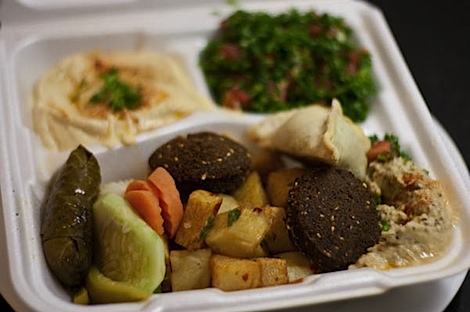 Yup, this is one of my "party on a plates" meals – hummus, potatoes harra, pickled veggies, dolma, baba gannoush, tabbouleh, and a spinach pastry.
***
I actually have work to do tonight (yes, "real work"), so I'm off to wrap up things. I'm hoping to not have to work more later this weekend.
Do you work on the weekends? Real work or blog work or part time work?