I enjoyed reading about everyone's favorite eat-OUT cravings. You guys are some Sushi, Mexican, and Indian food loving peeps and it's pretty awesome! I'll take one of each, please and thank you! lol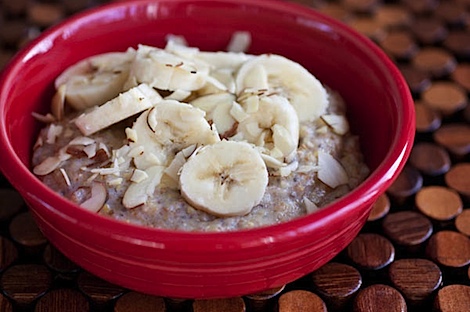 I revisted an old fave for breakfast. It's been a long time (since 2009!) since I've had the very tasty 10-grain cereal (apple pie style), but I found a bag on sale at Earthfare the other day and decided to revisit this multi-grain breakfast.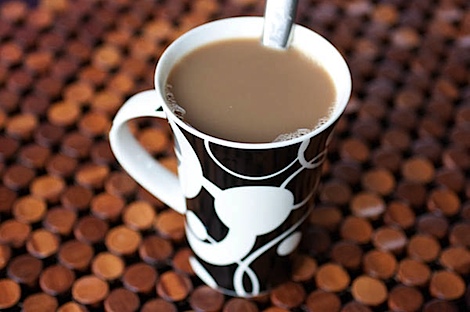 Lovely hot coffee makes every morning better.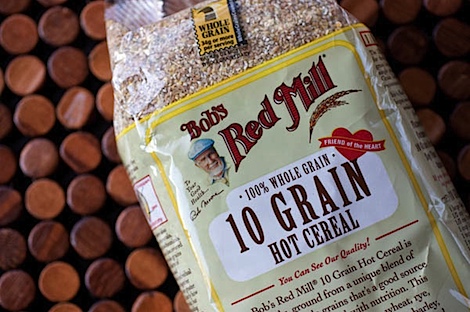 I love Bob's Red Mill brand for grains and grain-mixes.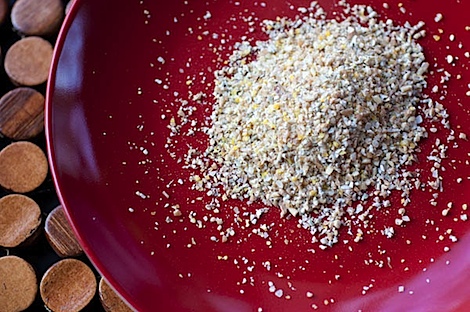 The cereal is nothing like oatmeal – just tiny bits of grains like a dry snow.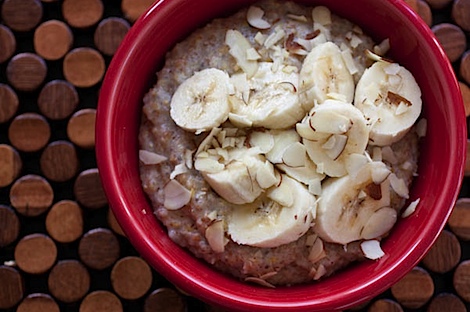 I loved it! Yay for multi-grain breakfasts!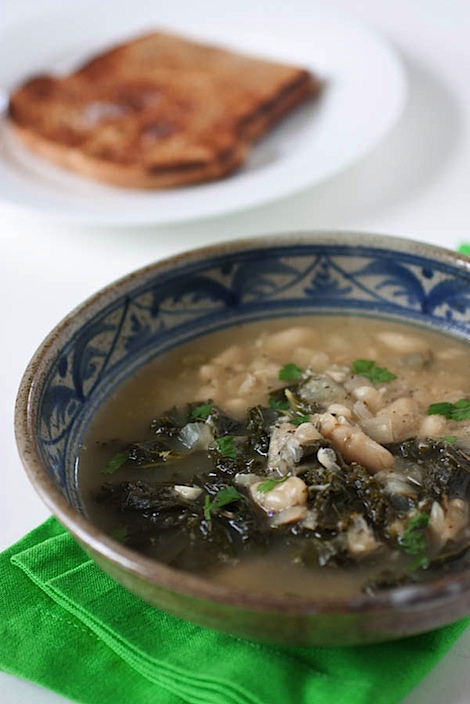 I sort of skimmed over it this weekend, but I made cannellini beans from dry on Sunday! I'm usually a canned bean kind of girl, but I'm starting to question how safe food is in cans (since they released a study saying some had BPA in them)…not to mention it's more cost-effective to cook beans from dry. And possibly most important, if you have the time, is the fact that the texture and flavor of from-dry cooked beans are much better than canned beans. You can also control stuff like how soft you let your beans get, and you can cook them with cool stuff like kombu to aid in digestion (some cans do that! I believe the Eden brand?)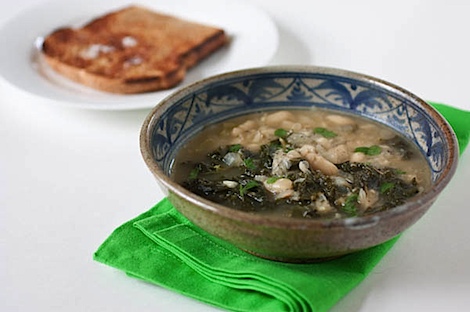 Anywho, I used the beans in a quick, easy, and affordable Italian Cannallini Bean and Kale soup. I'll have to share a recipe soon.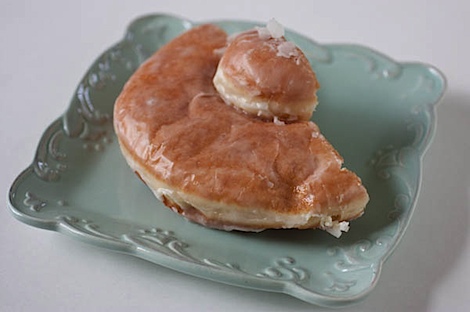 Hubby split a giant Texas donut with me. Gosh these things are good!
I know I mentioned last night that I'm getting that feeling like I'm about to get sick. I'm having a pre-emptive strike on sickness with healthful eats, including this powerhouse mixed berry-banana smoothie with berry Vega whole health optimizer.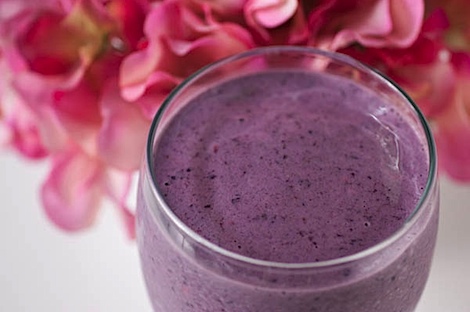 It tasted pretty awesome, too.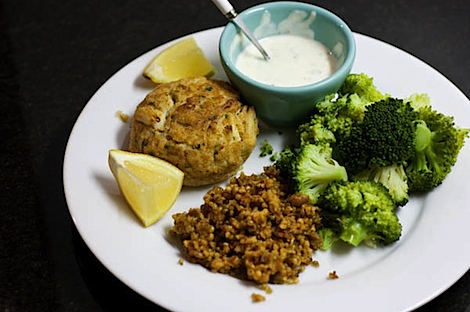 Work has picked up lately, so I've been staying a bit later after work. Hubby offered to cook dinner tonight and came up with this: blue crab cakes, rice pilaf, and steamed broccoli. He even got the crab cakes from a local fish market (new to town). I made a quick creamy chive sauce to go with the crab cakes (it was just ok…I used mayonnaise as a base and really wanted to use mostly plain Greek yogurt for a lighter taste).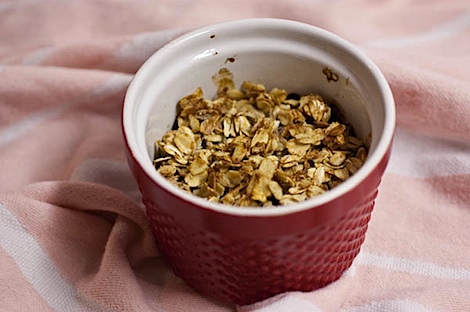 And because I was still a little hungry, I made a (usually served for breakfast) Individual Berry Crisp for dessert.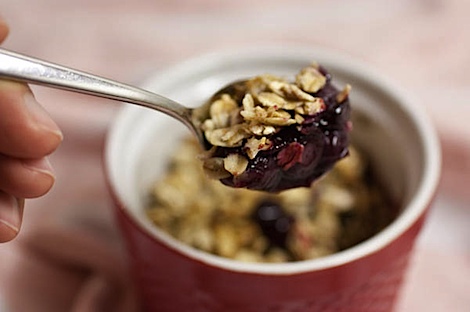 More fruits (frozen organic blueberries) and whole grains (oats and spelt flour)…yay! Don't get me wrong…I'm not saying this is "healthy", but I like to look at the positives over the negatives and fruits and whole grains are wins in my book!
***
I had a couple people ask me if I'm going to be doing a new challenge for February and the short answer is – yes. 🙂 I just need to work out the details. I'm a little behind on planning. I hope to unveil something fun soon!
How's everyone's week going so far? What are you looking forward to this weekend?