I had some retail therapy at the mall the other day.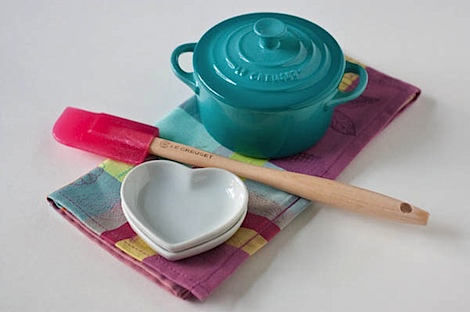 When I was younger, I purchased clothes. Now, I purchase random kitchen goodies. I ended up picking up a few random and affordable things at Sur la Table the other day.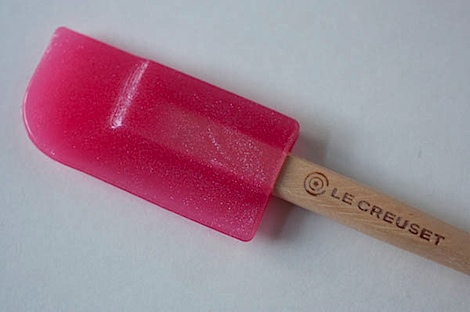 A sparkly, pink spatula by Le Creuset – $8.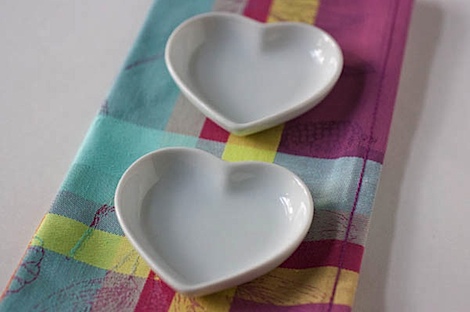 New napkins – $1.99 each
Mini heart dishes – $1 each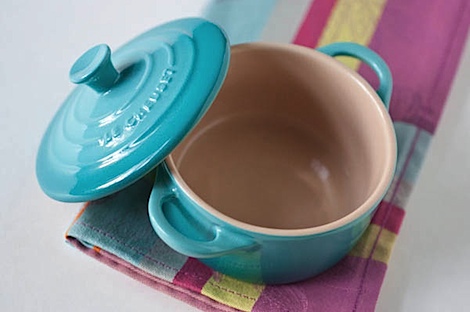 A mini Le Creuset dish with lid – $20 (not super cheap, but compared to the full-size version, a steal!)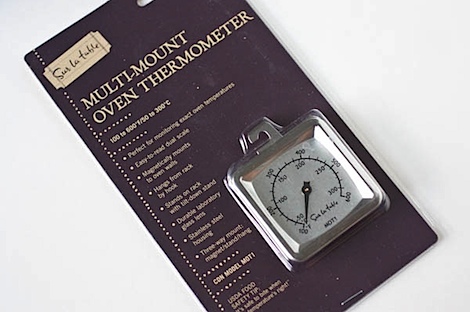 Oven thermometer – $8.
***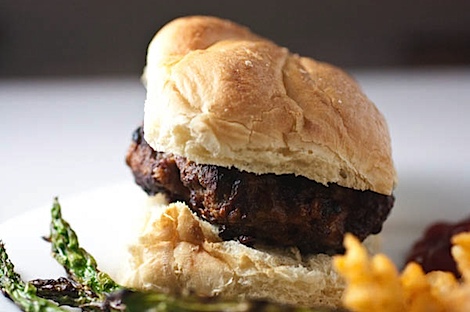 Hubby made dinner tonight.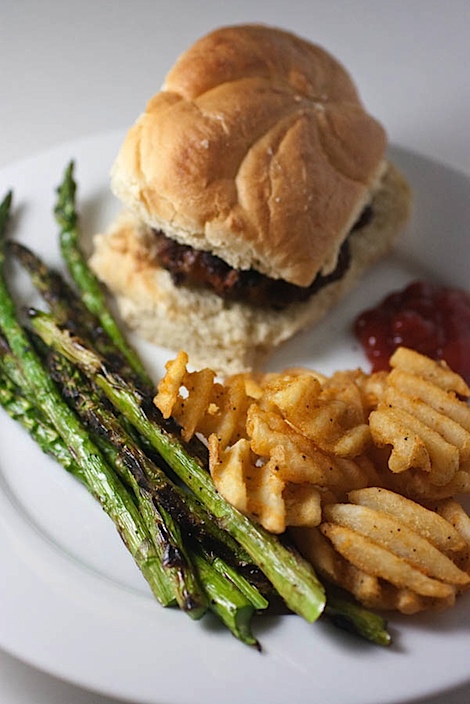 Earthfare cheeseburgers, Alexia waffle fries, and grilled asparagus. He even got to bust out the grill! I can't wait till the weather warms up more and we can use the grill all the time.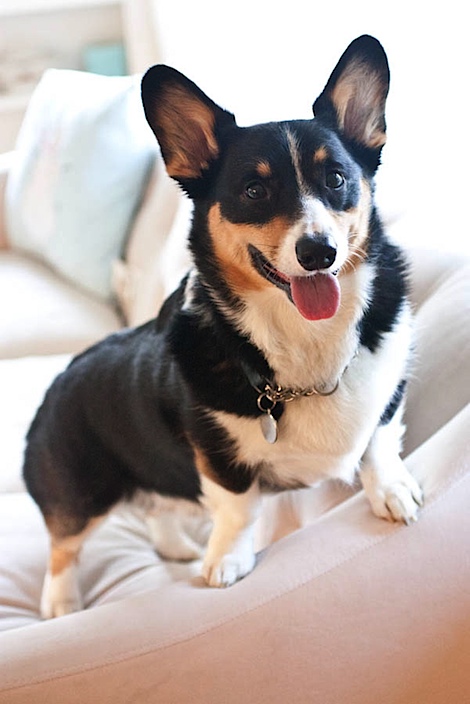 Bailey says hey guys! He also wants you to visit my Facebook page (click) for exclusive Bailey photos and other fun times.
And check the bloggie around 11am ET on Wednesday for a new Work Chic post about the perfect pair of pants for (business casual) work.
Have you found any cheap-chic kitchen goodies lately? What are they?