I got all Stacy + Clinton on a pair of pants recently.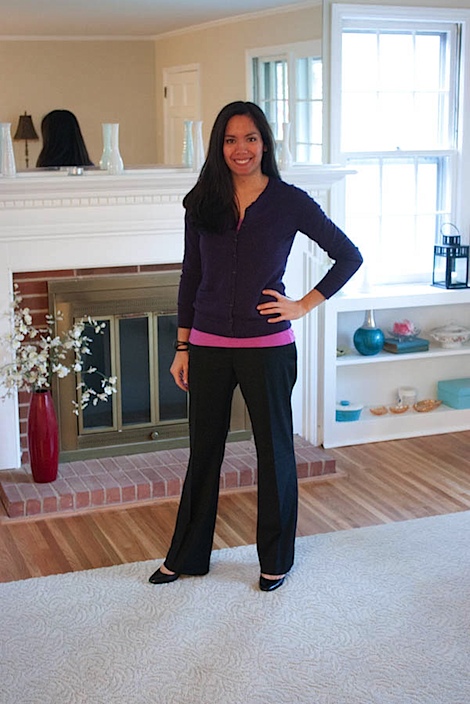 I've always been an off-the-rack shopper.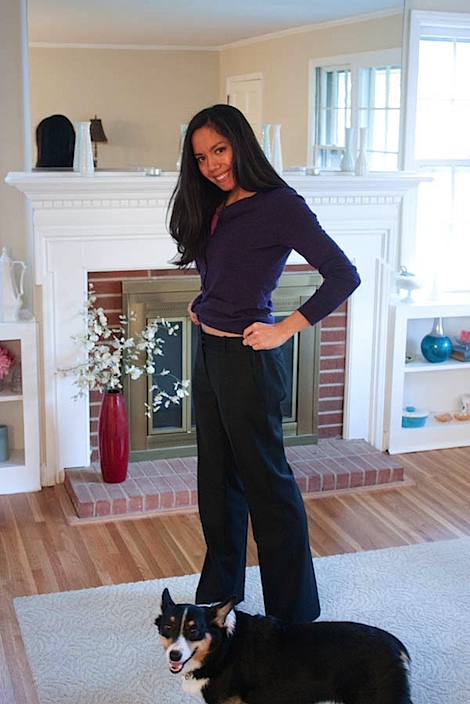 It wasn't until I started watching What Not to Wear that I even considered getting clothes tailored.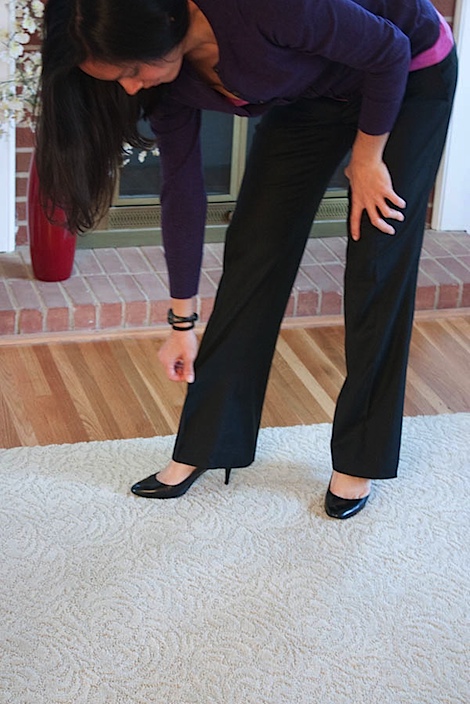 So, while I'm sure I'm a little more late to the game than most, I've finally taken the plunge.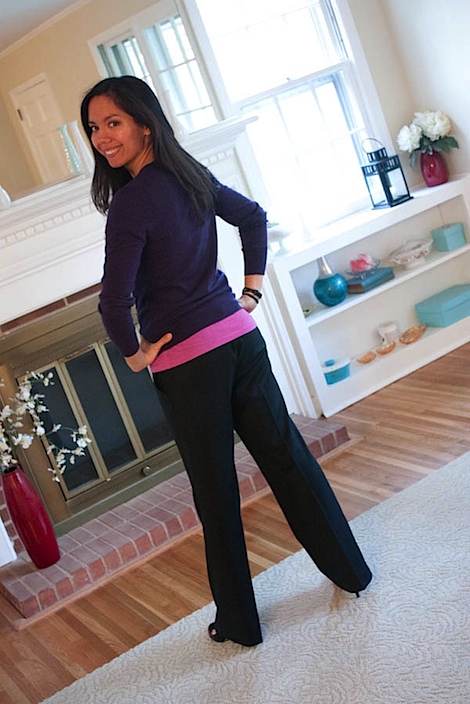 My weight has fluctuated significantly over the last several years and thusly my pants are in various sizes and shapes. Basically, none of them fit just right. I'm going to go through them and get them tailored one by one, but most recently, I purchased a pair of investment pants at J Crew. They weren't the cheapest, but I'm hoping they'll last awhile. I got a simple, black, classic-styled pair of pants in a mid weight wool that I can wear year round. I've purchased pants at various stores over the years, but the J Crew ones by far fit my body best.
I was torn between two different sizes. The smaller one was a little too tight and the larger one a little too big. I ended up going with the bigger size and having J Crew take them in. They also hemmed the pants to take them up a wee bit.
I wore them to work for the first time today and they fit like a charm. Yay for custom-fit pants!
If you work in a professional environment requiring dressy or business casual attire, I definitely recommend purchasing some investment pants. You're looking for a classic color (black or gray) that will go with a lot of your other clothes and accessories in a professional (not clubbing-tight or low-cut) style. Get at least one nice pair, and get a tailor to help them fit you juuuuust right. 😉
I purchased my pants at J Crew, but I also really like getting work clothes at:
Banana Republic
Ann Taylor LOFT
Ann Taylor
Gap
Limited
Department Stores (Belk, Nordstrom, etc.)
Where's your favorite place to get work clothes?