The weather has been gorgeous all weekend! The temps have hovered in the 70's and the skies have been blue-blue-blue!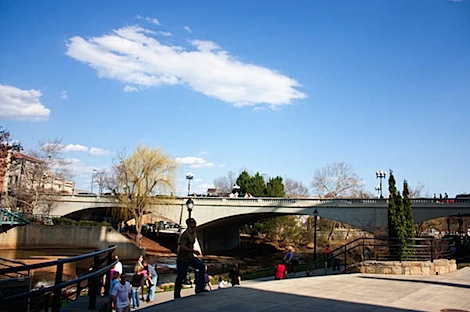 IMO – this is the perfect weather!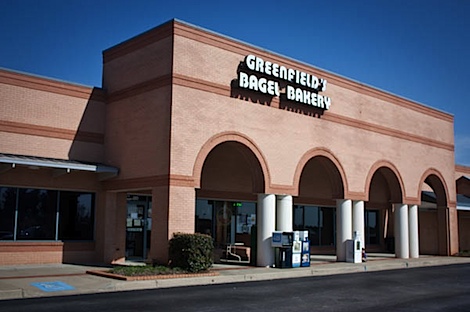 After a quick breakfast of mom's dried fruit and nut bread, we headed out to pick up a special order from Greenfield's Bagel Bakery .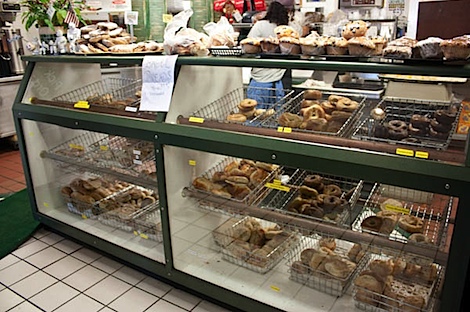 I get a lot of questions about those rye bagel twists I constantly eat here on TCL. I buy them in Greenville, SC at this bagel shop. My parents actually usually buy and pick up the bagels, so this is my first time visiting the store myself. It was so cute. I want to go back and get bagel sandwiches some time.
Anywho, I asked if they would ship and they seemed to think it was possible. So, if you're interested in getting your hands on some of your very own rye bagels, give Greenfield's a call and see if they can work something out for you – 864.987.0064.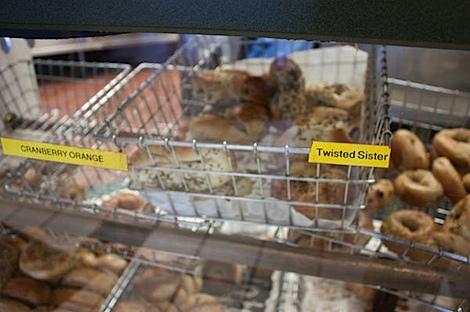 I learned something new about my fave bagels on this trip. They're not called "rye bagels"…they're actually called "Twisted Sister". As if it were even possible, now that I know the bagel name, I love them more!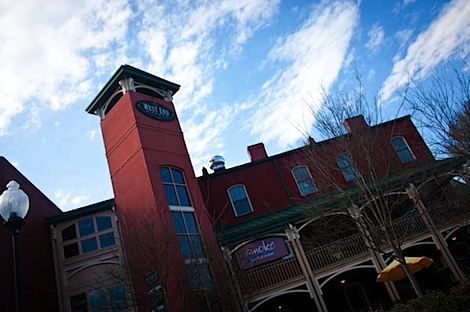 We decided to take advantage of the beautiful weather and head down town for lunch.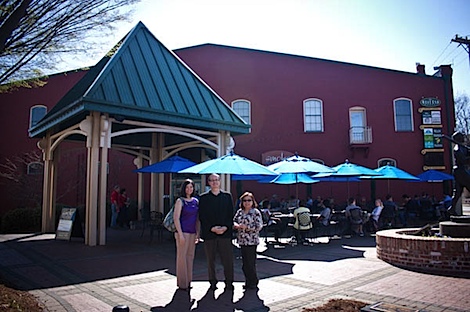 We went to Smoke on the Water.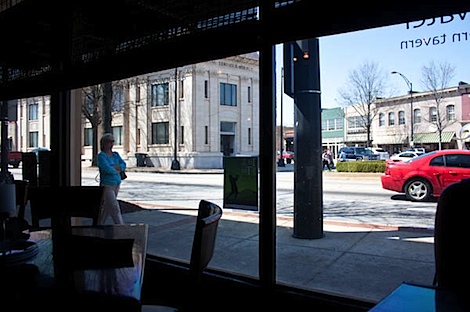 Our view.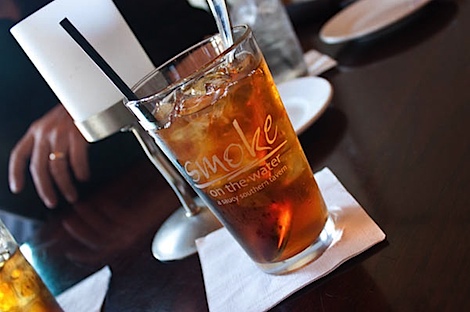 I'm a Southern gal. I love sweet tea. But most recently, I've started drinking half sweet / half unsweet tea – a combination that drove me crazy when I was a waitress because to refill such a drink you had to always have 2 pitchers on hand. Sigh…I am that girl. But, I find the sugar levels much more appetizing and try to make up for my annoying drink order by not requiring much in the refill department.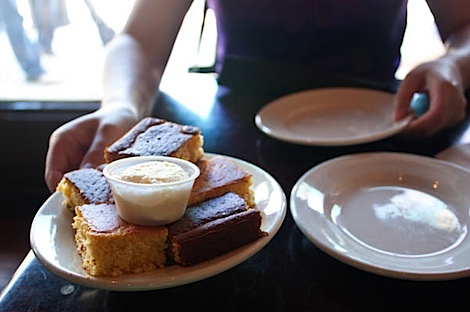 Fresh corn bread.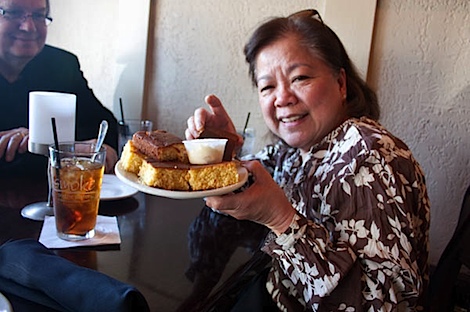 My mom immediately claimed "the burnt one." She likes slightly burnt food. We don't know why, but now I kind of do, too. lol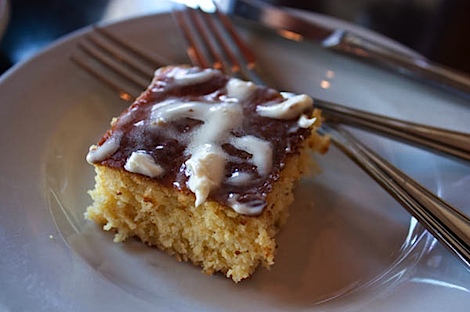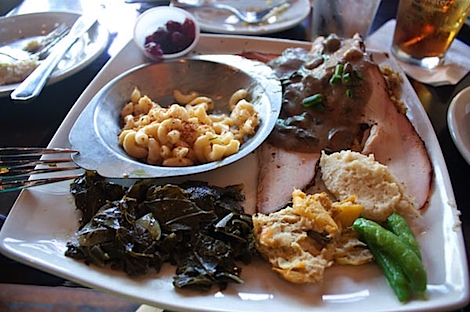 I was feeling pretty ravenous, so I ordered the smokey turkey and dressing. My dad ordered the same and we got a couple extra sides to make our plates quite the samplers. We had turkey, mushroom gravy, cornbread stuffing, macaroni and cheese, chutney, greens, squash casserole, mashed potatoes, and snap peas.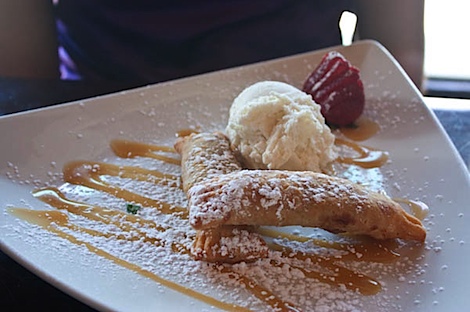 Sis ordered the bananas foster dessert and let me have a bite. It was really good. I wish I had gotten more than just one bite.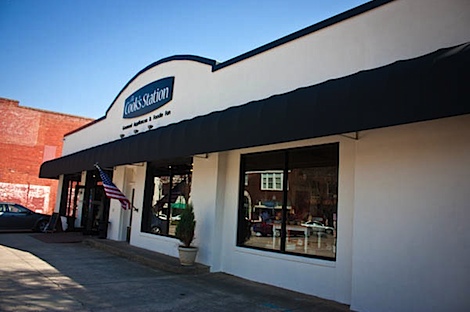 We took a trip through one of my fave stores in Greenville – Cook's Station – before heading down to Reedy River park.
Here are some photos from our walk: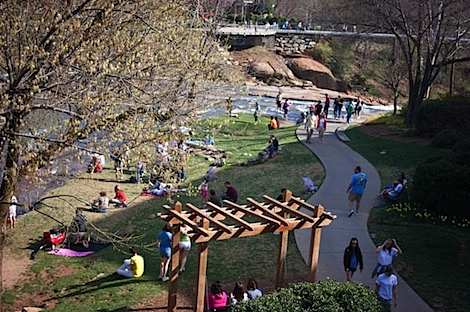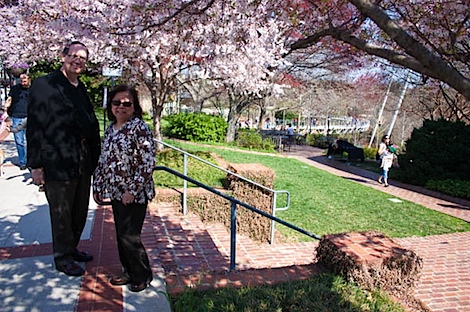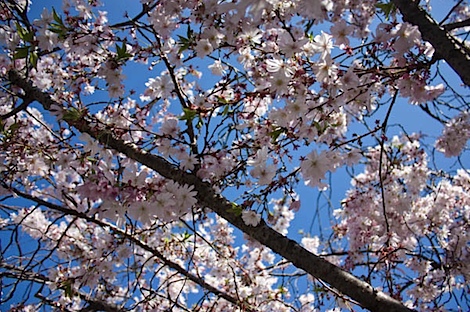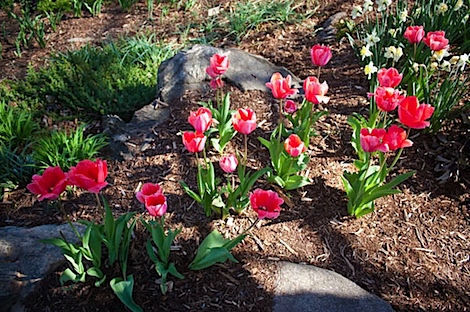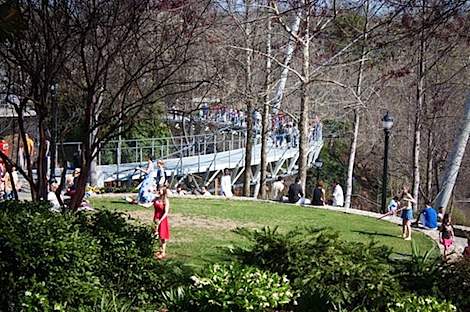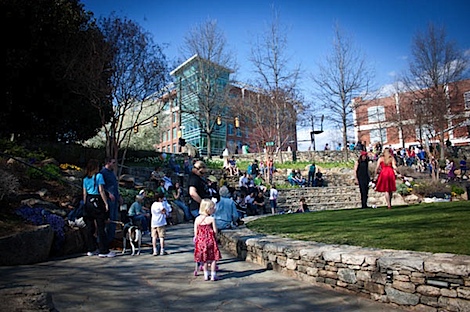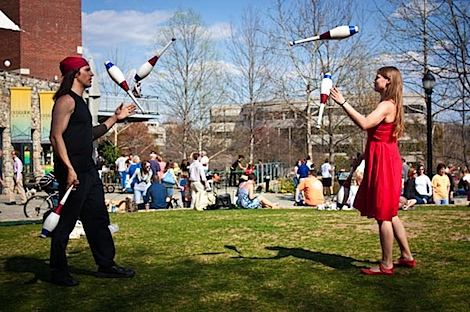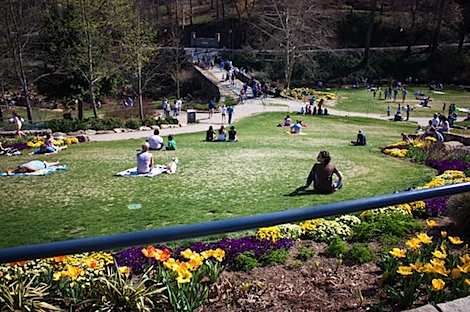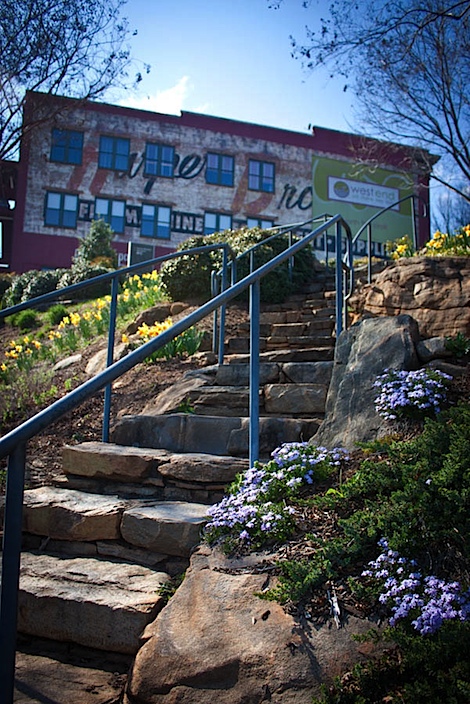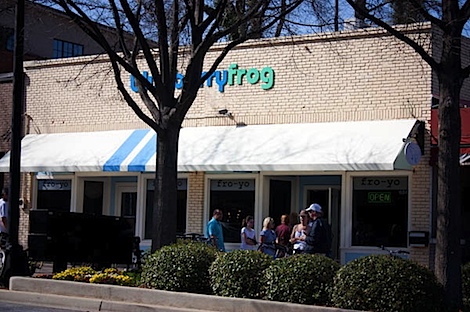 And even thought the line was out the door, I braved the wait for a small serving of froyo at Blueberry Frog.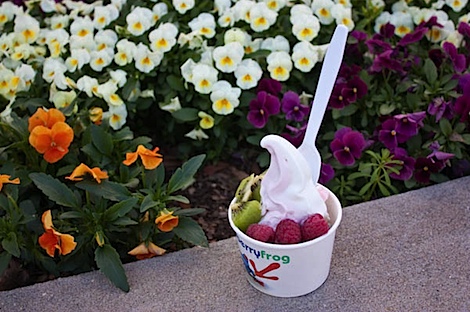 I got half bing cherry and plain with kiwi, raspberry, and mochi (my must-have froyo topping – I'm addicted to that sweet chewiness!).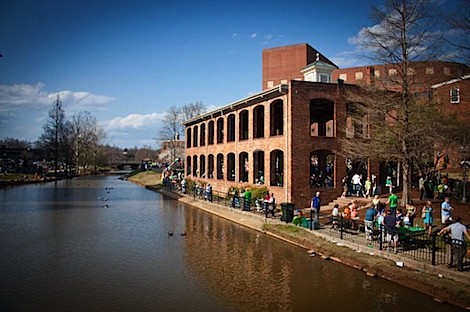 And just look at our new stash of Twister Sister bagels. Good thing these guys freeze well!
Bailey and I are happy to be home and ready for the week ahead. Let's go!