One of my favorite things to do in another town is explore the local bakeries, coffee shops, and restaurants. Unfortunately, my favorite coffee shop, Copa Vida, was closed when I swung by. Very sad face.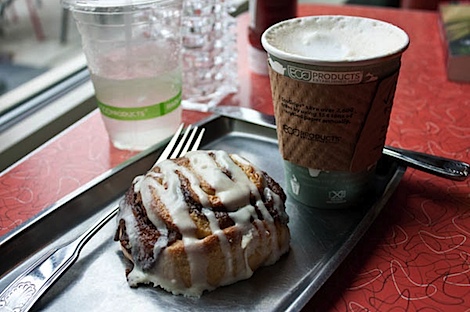 I headed over to a place in the same shopping center – Nosh.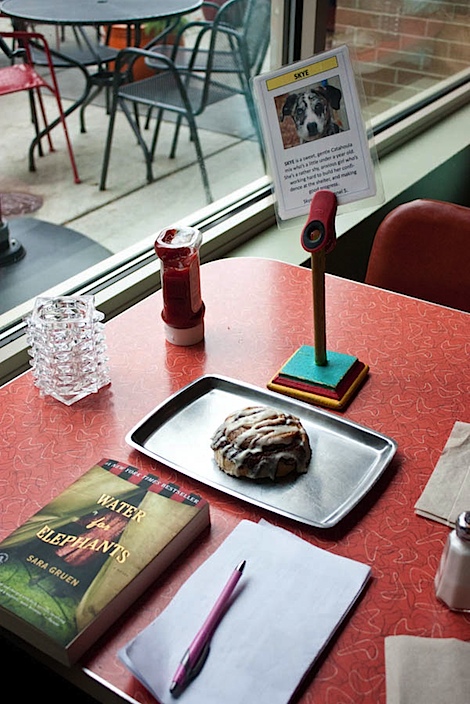 Nosh is more of an eatery than coffee shop, but I was already in the center and their baked goods looked pretty tasty. I ended up getting a cinnamon roll and a vanilla latte.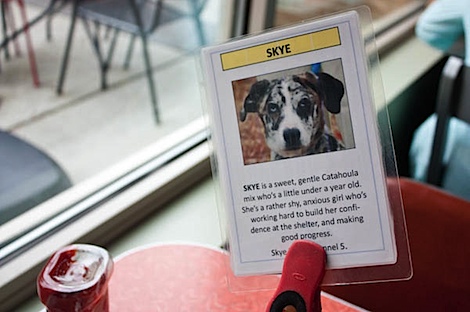 I love how this restaurant gives you pets for adoption instead of a table number for people to know which table to deliver food to. Yay pet adoption!
I set up shop to get some good blog work done (with Nosh's free wifi) before heading home.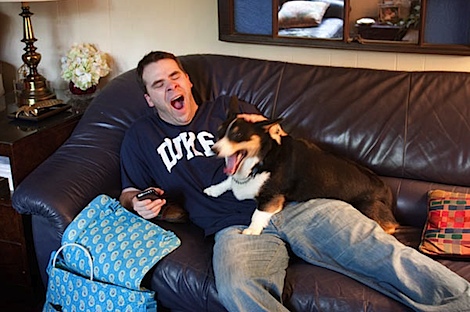 Synchronized yawns.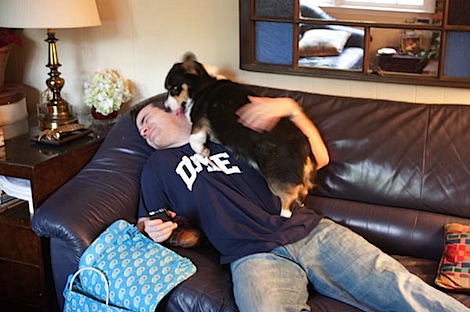 Kissy-monster attack!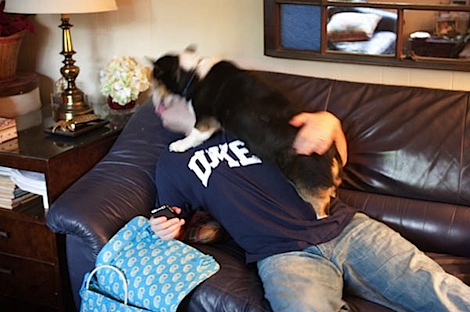 Bailey loves to give kisses.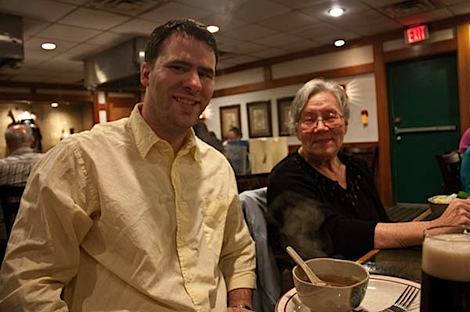 We took hubby's mom out for dinner at a local Japanese steak house.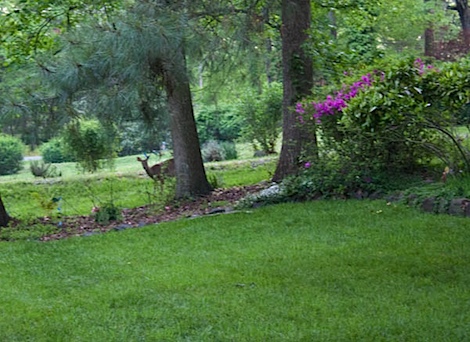 And we ran into some deer on our way home.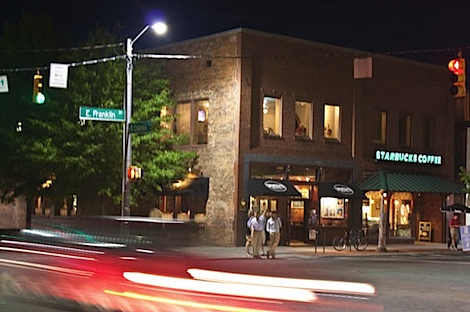 Hubby and I decided to head out for the night in Chapel Hill.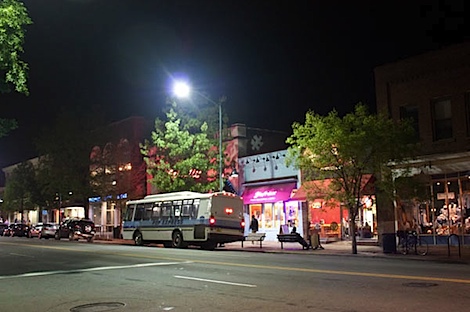 We hit up Franklin St.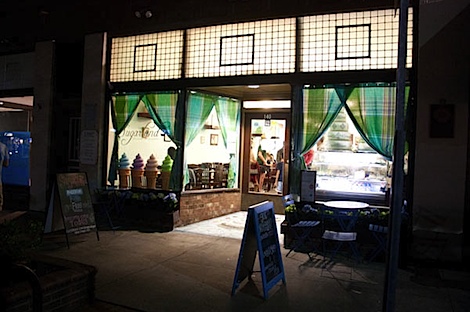 I suppose most people go to Franklin St. for the bars. But you know me…I sought out the sweets. We visited Sugarland first.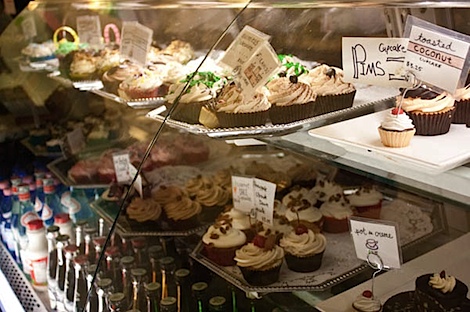 We found this spot by seeing the cupcakes in the window!
I got the toasted coconut, but I thought it was just ok. The cupcake was cool (I usually get them room temperature), which was fine. The cake itself was super dense. I thought the cupcake could be more coconut-y flavor-wise. This one tasted like a vanilla cupcake with coconut mixed in. However, I really loved all the pieces of toasted coconut throughout the cupcake. The chewy little bites were a welcome surprise.
The shop was kickin and they have a lot of really good reviews online. So, I think maybe I just got an off-cupcake. I'll happily give them another go and try another flavor next time. 🙂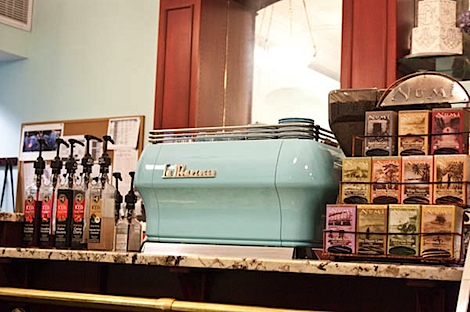 I did fall in love with their coffee machine while I was there. If I ever own a coffee shop (a sort-of dream of mine), I would want one just like this!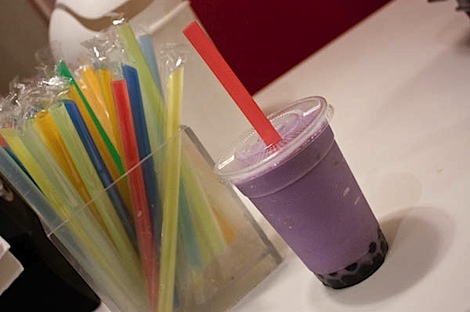 Next up on my "sweets tour", I found a bubble tea room. After chatting with the friendly girls behind the counter, I got the taro. I thought the flavor was really nice, but I prefer bubble teas that are made with real-brewed tea. This one was made with powder. However, they do have some fruit flavored bubble teas made with real fruit (instead of powder), so def check those out!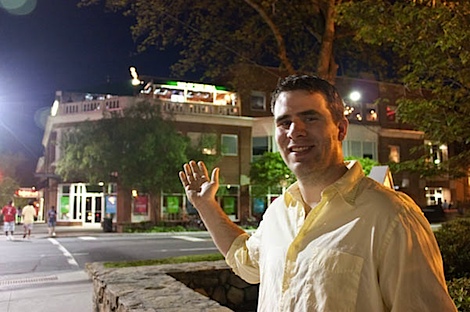 After satisfying my sweet tooth, hubby and I headed out to his favorite bar – Top of the Hill.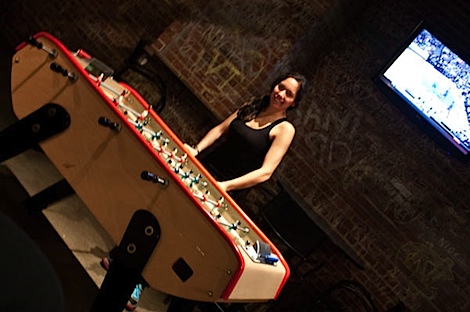 We actually ended up heading downstairs to their sister bar – the Back Bar, which had a pretty cool vibe.
We played fussball…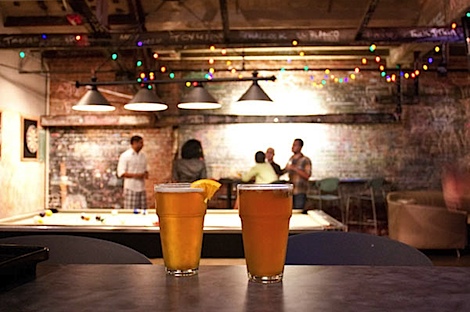 We enjoyed some Top of the Hill brewskis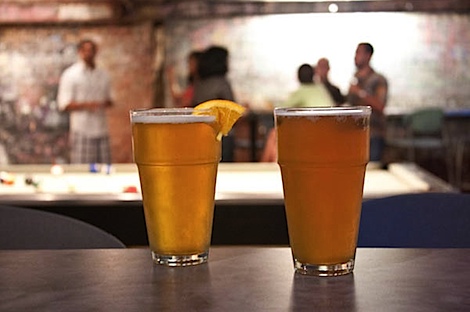 I had the blueberry wheat, which was fantastic!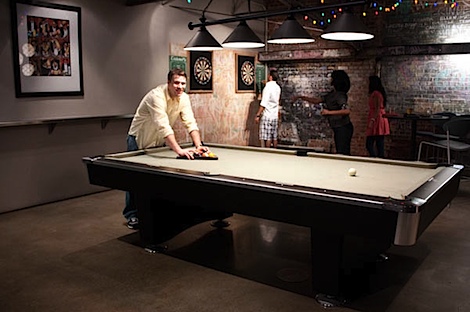 We played pool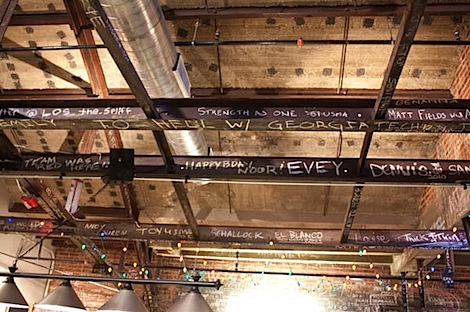 And we admired the notes on the beams above our heads.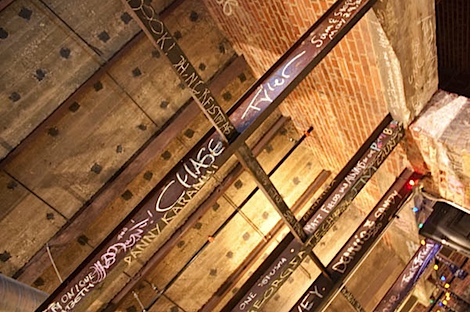 My favorite said, "It's better to be disappointed than to never have hopes."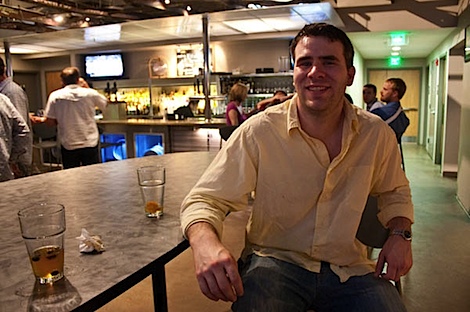 Instead of partying like college kids, we decided to call it a night.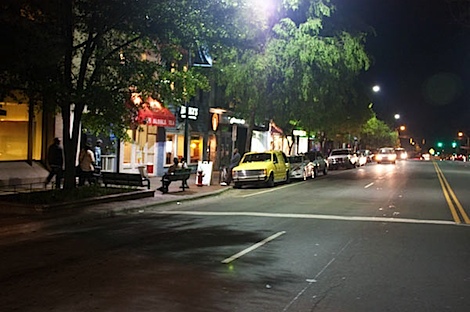 Farewell Franklin St…till we meet again!
Have you ever picked up any nuggets of wisdom at a bar (written or spoken)? What did you learn?