Salut!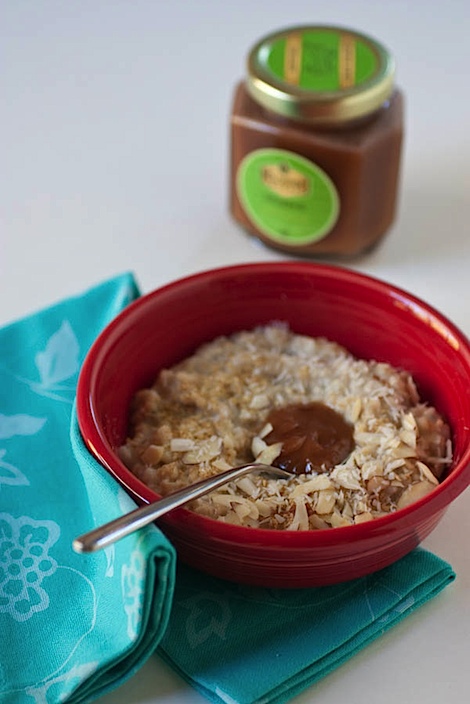 Wednesday started off with a fabulous bowl of hot oats.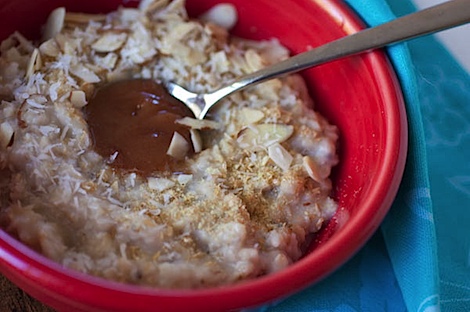 We're out of fruit at the moment, so I just did simple oats with a small spoonful of whipped cinnamon honey to jazz it up. Also on top: flaxseed meal, coconut flakes, and sliced almonds. Yum!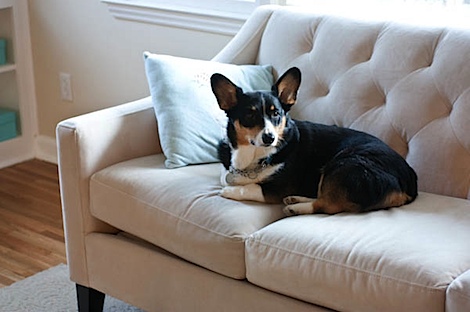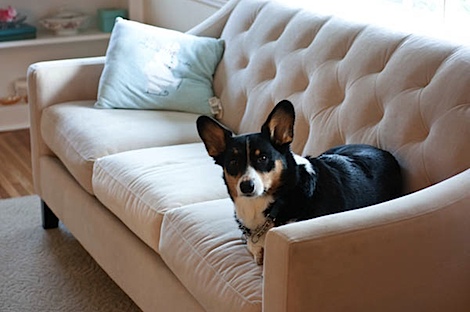 Bailey says hi!!!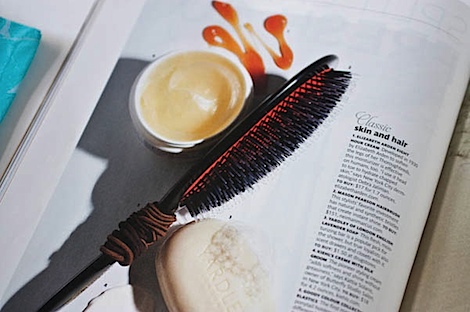 Did anyone else see this feature in last month's Real Simple for Classic skin and hair products? Any guesses how much this brush costs?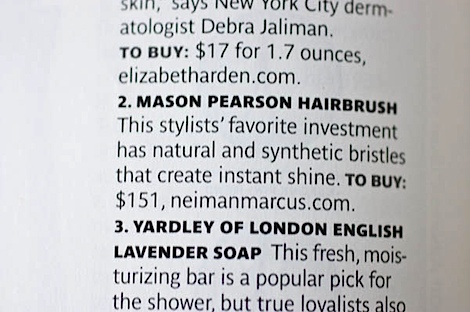 BAM! $151??? Now, I am a bit of a splurger when it comes to hair and beauty products, but the last time I bought a brush and thought it was "expensive", it was "only" about $45. This is 3 times as much! Perhaps this brush is the type of product that lasts for years and years? I do believe the old saying "You get what you pay for." But, I don't think a $150 brush is up my alley. lol splurge
Now, I do like name brand hair products from companies like: Bumble and Bumble, Aveda, and Redken. 😉
Would you pay $150 for a hair brush?
Do you splurge on hair products?