Hey friends!
Just a quick post for right now…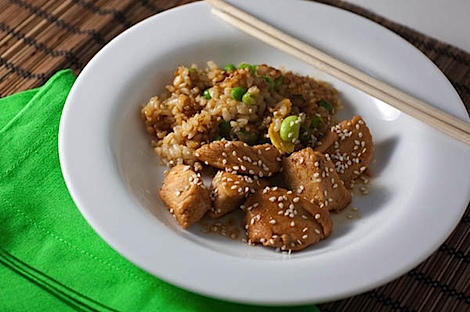 Hubby and I had some leftover brown rice, so I made…fried rice! It is THE BEST thing to do with leftover rice that I know. When I eat rice straight up, I like it light and fluffy and just how it is when it's fresh-cooked. But even a day or two later, and it's more dry, firm, and just not as tasty. But fried rice is an easy to turn something less appealing into deliciousness. And surprisingly or not, day old rice is preferred for fried rice making. You pretty much just need leftover rice, some veggies (even frozen work!), and some soy sauce. Sesame seeds give nice crunch. I'll have to share my family's recipe some time.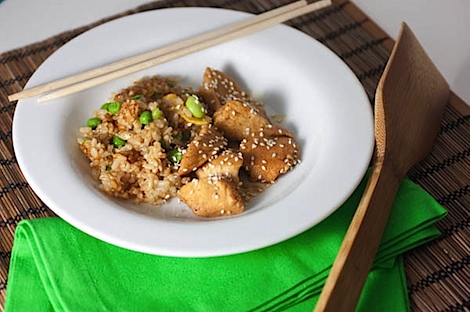 I'm playing around with a teriyaki sauce recipe. I lurve teriyaki sauce, but have yet to create the perfect from-scratch sauce. I'm close, though, and will totally share it with you guys when it's ready! 🙂
***
Taxes
Omg…have you done your taxes yet? I swear, I think I always wait till the last minute. *sigh*
Here's a great article from Real Simple titled 8 Simple Things You Should Know About Last-Minute Tax Filing (click).
Hopefully, hubby and I can get ours submitted this weekend!
Have you filed your taxes yet