As most of you know, I used to run a semi-popular fashion blog, Shopaholics Anonymous. As the name may suggest, I am a big fan of shopping, but I also really like fashion in general.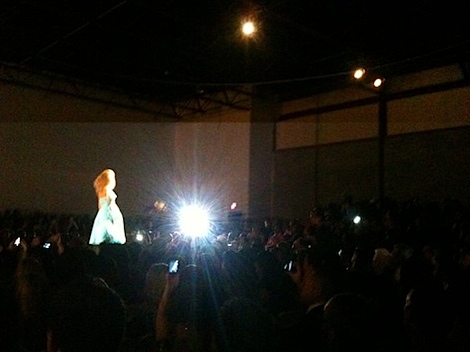 I've never been to NY fashion week, but I did hit up the one in my town. Too bad I forgot my good camera at home. But at least my iPhone let me take some photos to share with you all. 🙂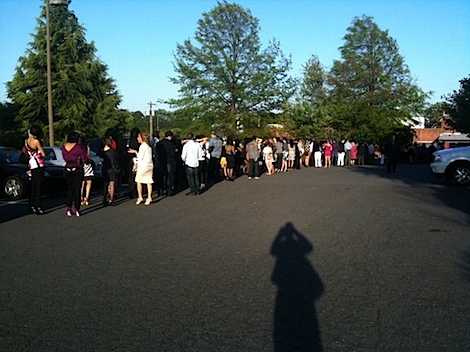 I met up with my good friend Kayte for a fun night of fashion. It started out a little rough but ended up working out.
The main problem – the hour I waited in 4-inch heels just to get into the show! We got to the venue at 6:45pm, but we didn't actually make it IN to the building until almost 8pm. Yikes. Don't be deceived by the seemingly beautiful weather outside. It was freezing and horribly windy. Ugh! I think Kayte and I both thought about leaving and just eating the $20 we paid for tickets, but we stuck it out.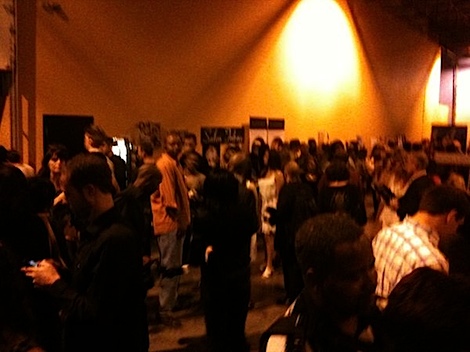 Once inside – people everywhere!
We made it to the Amelie's table in the food/vendor room, but the lines were out of control. People were cutting in front of us left and right. Well, technically they cut in front of the people in front of me. Had they dared try it with me, I was about to give them a piece of my mind. I'm normally pretty laid back and wouldn't care, but you try cutting me off after I've waited in the freezing cold, in sky-high shoes, for what felt like eternity, thereby pushing me further away from sweets. Bring it. 😉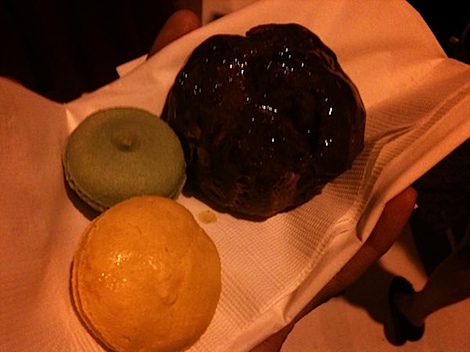 I made it out cat-fight-free with a puff pastry filled with yummy cream and two macaroons. Nom!
Next, we waited in another line to get into the room with the runway. Luckily, this line was only about 15 minutes long.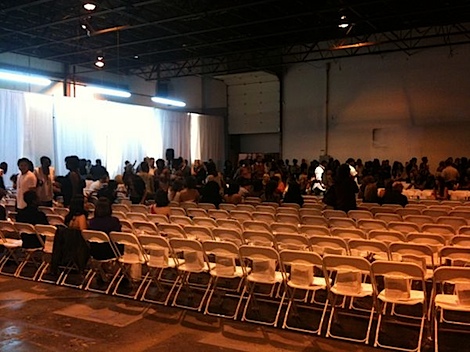 Kayte and I meant to get runway seat tickets, but just missed them. They sold out moments before we went to buy our tickets. Doh!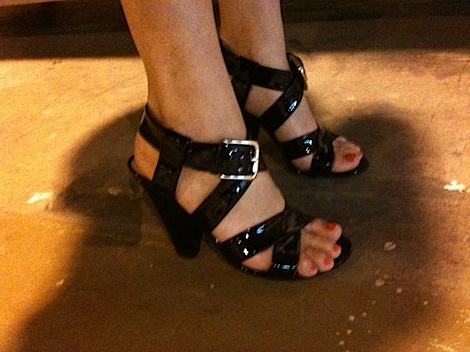 By the time we found a place to stand for the show, my feet were killing me. Luckily, I came prepared with a pair of flats in my purse. A quick shoe change later and I was ready for a fashion show.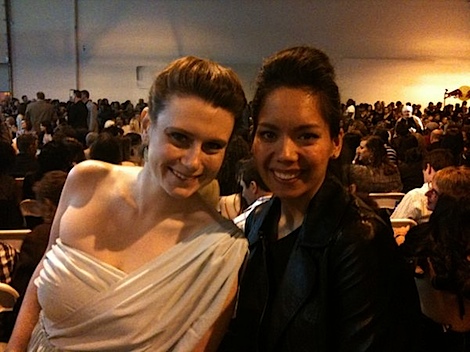 Kayte + Me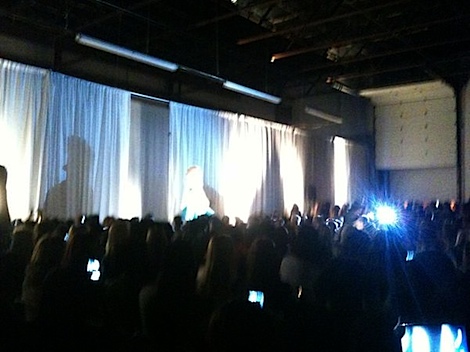 The first model came out in a turquoise cocktail dress with poofy blond hair.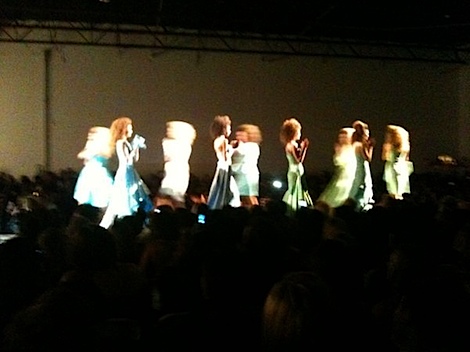 The girls in the first set wore a mix of greens and turquoises. There was a patterned skirt suit I really liked.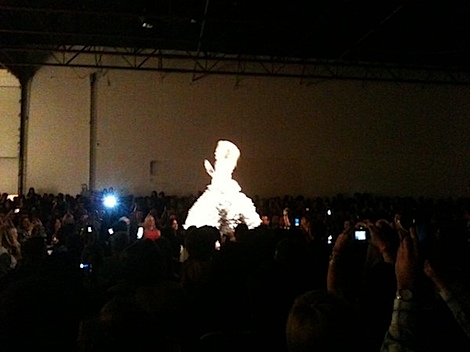 The next designer showcased a daring set of outfits made out of recycled materials. This star dress of the set was made out of aluminum foil, and the crowd went crazy when she came out. She looked like she could have been on Lady Gaga's MTV set for Paparazzi.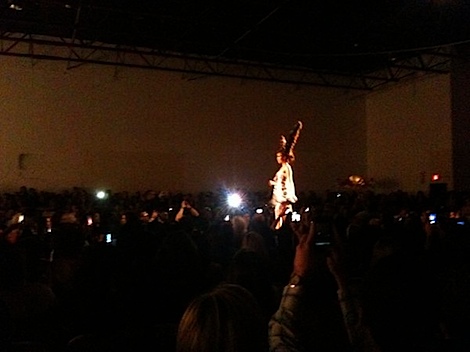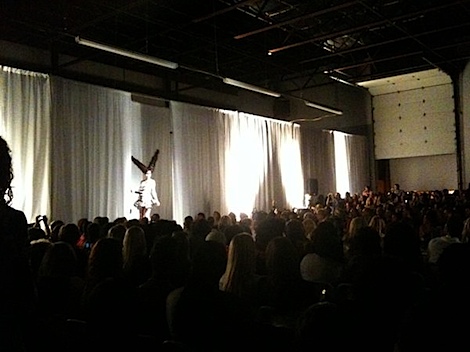 Check out this chick's hair!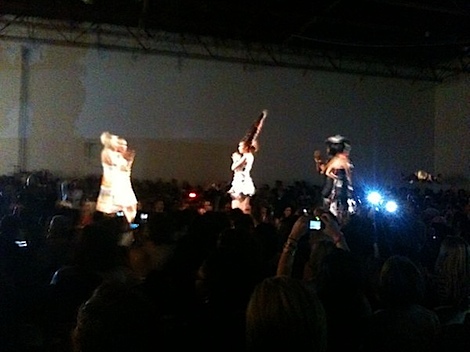 Wild!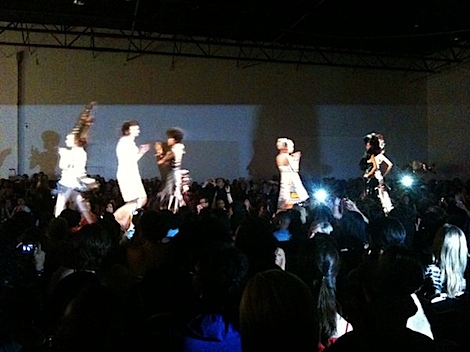 Long lines and achy feet aside, I was glad I went. It was so fun watching the models strut their stuff down the runway. The music was awesome and the cameras were going crazy! I may be back next year, but I'll definitely be going VIP. 😉
What's the longest you've waited for something? DMV? Theme park? Who made you wait and how long did you have to do it?