Monday was a good day for eats. I love that. Good food usually means happy me!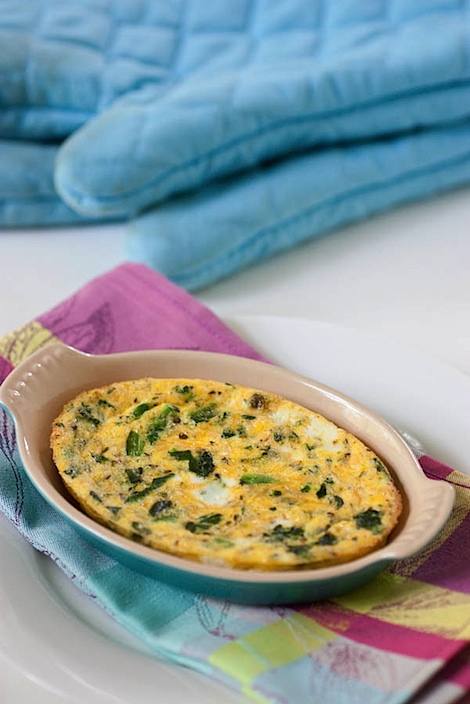 I tried out a new recipe – individual egg bake – and it was a success! I'll be sharing the recipe soon.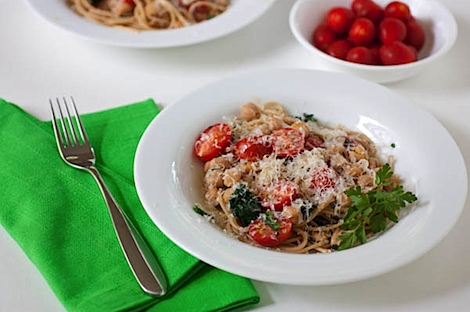 And for another recipe success – a Meatless Monday lunch entree – whole wheat spaghetti with chick peas and tomatoes. Nom!
I whipped up some steel cut oats for an afternoon snack.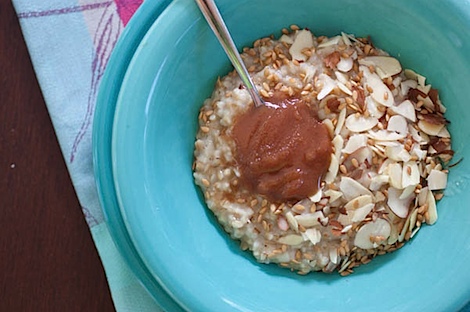 The cinnamon whipped honey made it a real treat and since I added a little…lightly sweet.
Plus, I now have a few servings for later!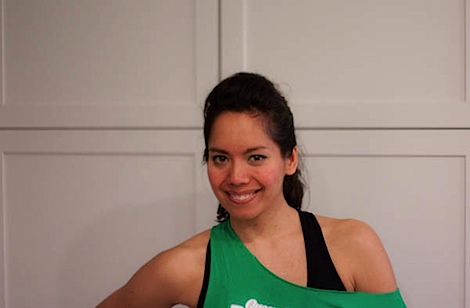 Post-work, I went to Zumba and enjoyed a fun-filled workout.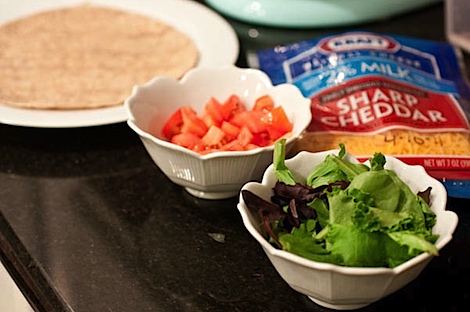 And then I came home to a taco bar a la hubby – spelt tortillas (props to him for picking that out on his own!), tomatoes, lettuce, and grated cheddar.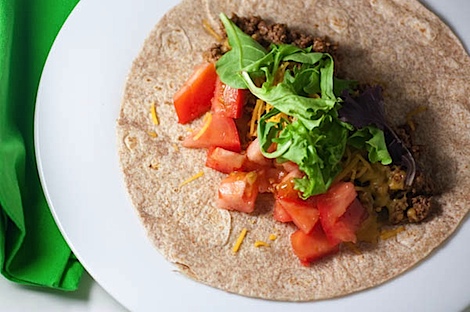 Have I mentioned I love spelt? Oh yes, numerous times, right? 😉 Well, spelt just seems more tender than whole wheat while still enjoying all the whole grain wonderfulness. I find most WW tortillas to be dry and brittle but these were smooth and didn't crack a bit when I rolled them into soft tacos. Whole grain tortilla WIN!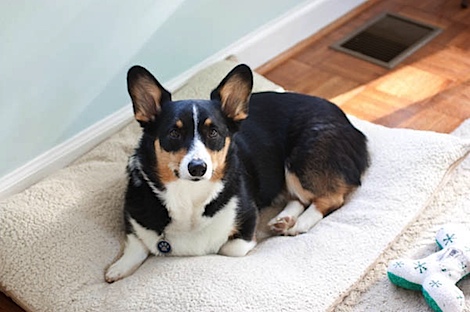 Oh and Bailey says HIIIIIII!!!!!!!!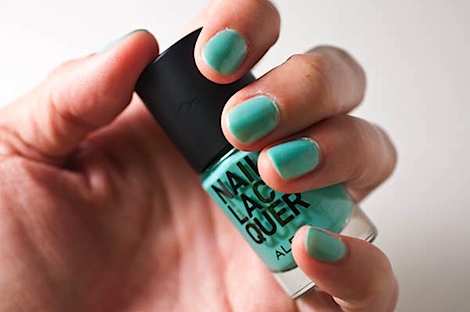 And check out the new nail polish I painted my nails. It's The Chic Life blue! Ok, it's actually called "Royal Mint", and it's by Aldo, but TCL blue sounds more fun. 😉
What nail polish color are you currently rocking?
And which of the meals posted in this post would you most like to eat? Nommmmm!