You'll never guess what I did on Sunday…but you can try.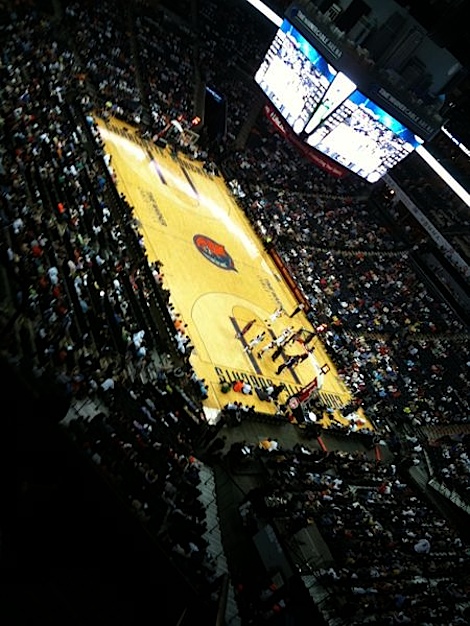 Hint: It involves DANCING!
You may remember the last time I danced at a Bobcats game? (click)
***
I have two new recipes to share with you guys – one an easy egg bake – perfect for a busy-morning breakfast. Then, a Meatless Monday pasta dish with chick peas and cherry tomatoes! Nom!
Hope you all have a great week!