Ok, big news, guys! I'm quitting my job to pursue my true passion – Go Go Dance Contest Judging.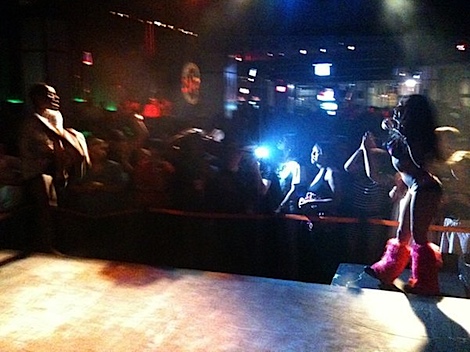 Ok, that's not true, but on Tuesday night, when most normal 9-to-5-ers were already asleep….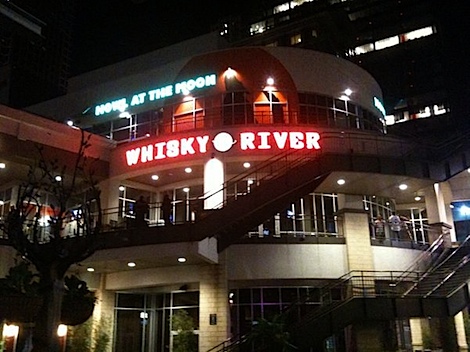 …I headed out to judge the So You Think You Can Go Go contest at local spot – Whiskey River.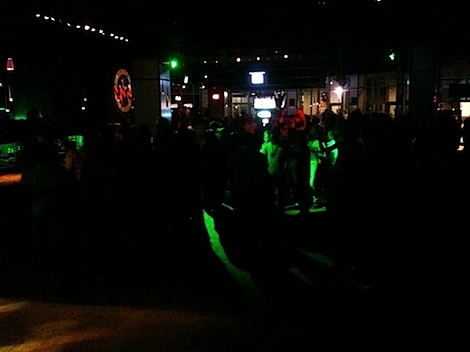 Instead of getting ready for bed, I got ready to go out and got to Whiskey River at an "early" 10:30pm. Contest start time – midnight. I met up with friends Erica and Gina who were also judges in the contest.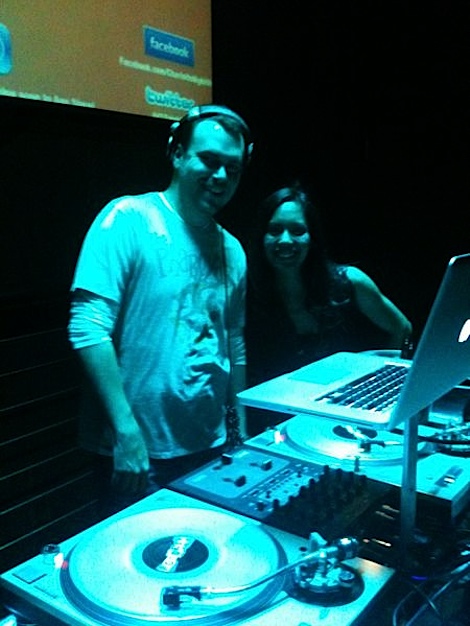 Even though the contest didn't start for awhile, we passed the time by enjoying the tunes being spun by the very talented DJ Row$hay. Did you know at one point in time, I wanted to learn how to be a DJ? Yes, chalk that one up to my college years. I never actually started learning or buying equipment, but I really wanted to! Hey, maybe one day? 😉
Anywho, once midnight hit, it was time for some go-go dancing!
First up – 6 contestants went through a semi-final round. Their outfits were killer (and kind of reminded me of my Lady Gaga concert outfit…lol)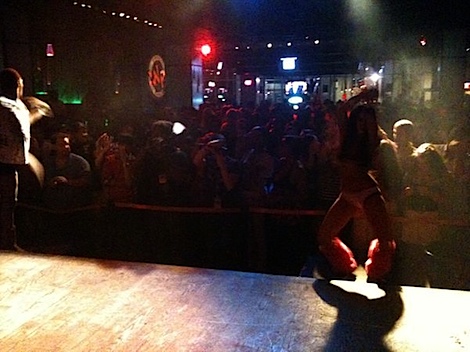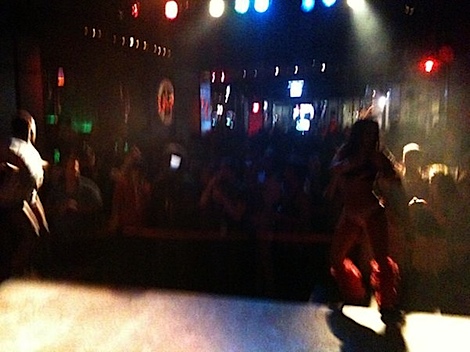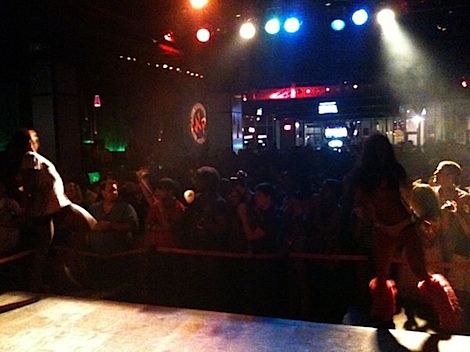 The crowd narrowed the group from 6 to 3.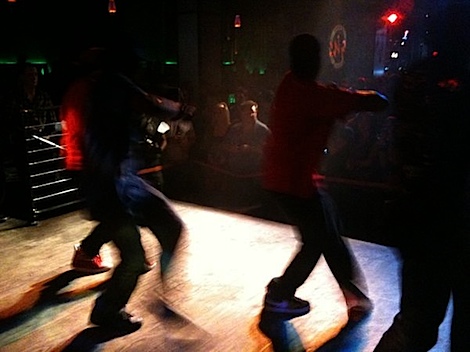 After the semi-final round was complete, we were entertained with a choreographed dance by a local dance group.
Here's where we came into the picture. We selected the winner out of the 3 remaining contestants.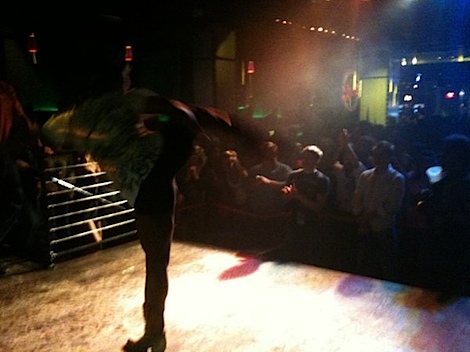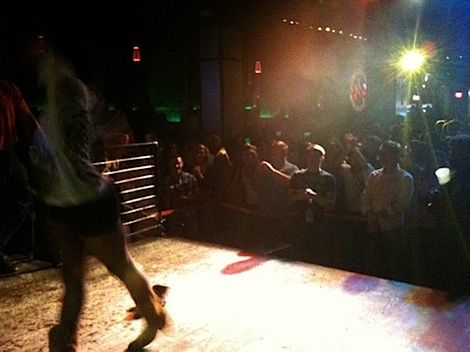 We ended up picking the only boy in the contest as the winner. He had the loudest crowd response. On top of that, he did a freakin back handspring into a split…in cowboy boots! A-Mazing!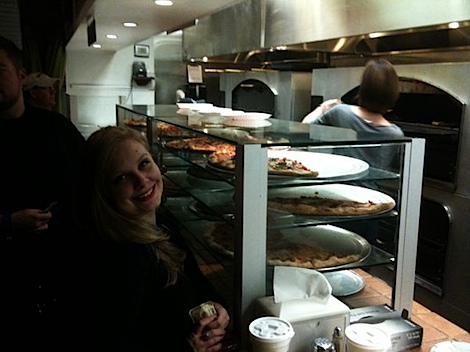 Of course, if you're going to go out like a college student, you have to go ALL out. We hit up local pizza spot Libretto's for late night snack #1 – pizzzzzzzzaaaaaa.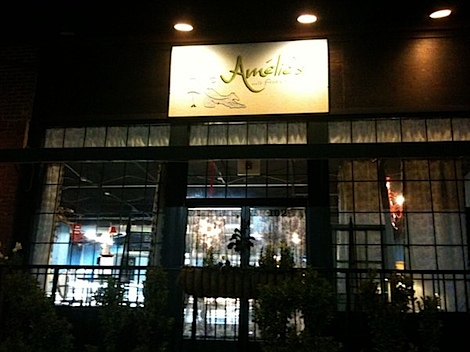 And then a smaller group made it to Amelie's for French Macaroons. Nothing like a macaroon (pistachio with mixed berry cream) in the middle of the night, eh?
Reader question: What's your late night snack of choice? In college, I typically stuck with anything deep fried – cheese sticks, french fries, corn fritters, whatever! lol