Oh hai!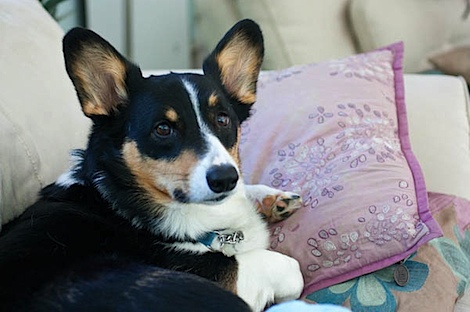 Sometimes I think Bailey is too smart for his own good.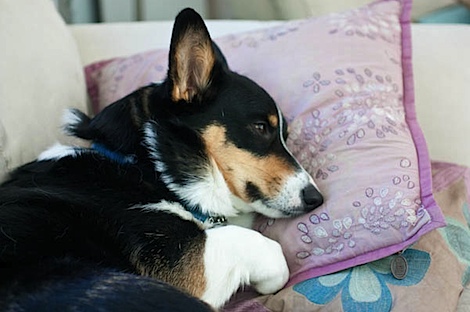 I mean, have you ever seen a dog who knows how to use a pillow!?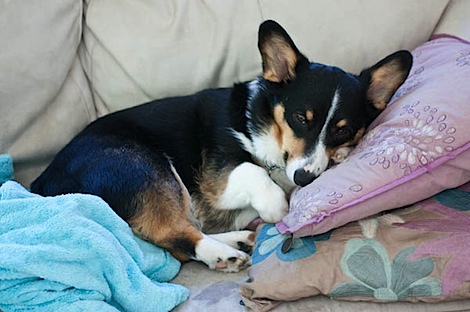 Meet Bailey – the pillow loving corgi. He uses pillows on our couches AND on our bed! I actually remember teaching him how to use the pillows, too. I realize that most likely, it's a natural instinct to be more comfortable and therefore he probably uses pillows because it's in his nature, but I like to think I taught this to him. Anywho, one day, he was laying on the couch, all curled up like a little fox, and I thought…hmm…I bet he'd be more comfortable if he had his head on a pillow. So, I wooed him over to the side with the pillows and gently placed his furry little head on the pillow. Ever since then, he's all about laying on pillows!
I've created a monster!
Does your pet use pillows, too?