Before I dig into the post, did you notice I gave TCL a mini-makeover with a new header image?! Hope you like it! Ok…moving on…
***
After not getting raptured on Saturday, I had all day Sunday to enjoy with my friends.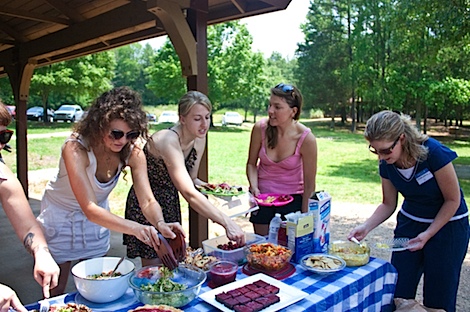 First up, I met up with the Charlotte Food Bloggers for a pot-luck style get-together at the park.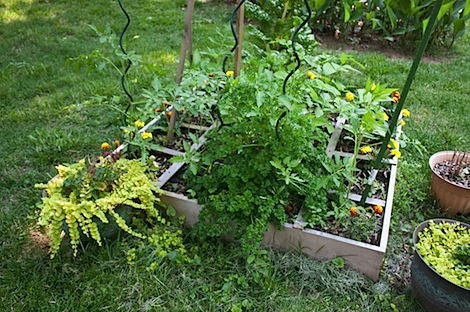 I dug into my garden to gather ingredients for my dish.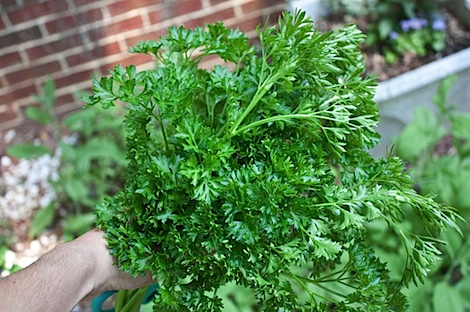 Beforehand, I grabbed a huge bunch of curly parsley from my garden and hardly left a dent in the plant. It is still gigantic! Guess I need to cook more with parsley. It's funny how big the parsley plant is considering I actually planted it last year, it died over the winter, and randomly popped up again this spring. Tough little thing!
Anywho, having done many-a-potluck meal thanks to many food blog get-togethers, I know savory dishes are usually the minority. So, I've been trying to bring simply savory sides that are veg/vegan friendly so far to help balance out the eats. (My inner sweet tooth is itching to make something sweet, though! Maybe next time?)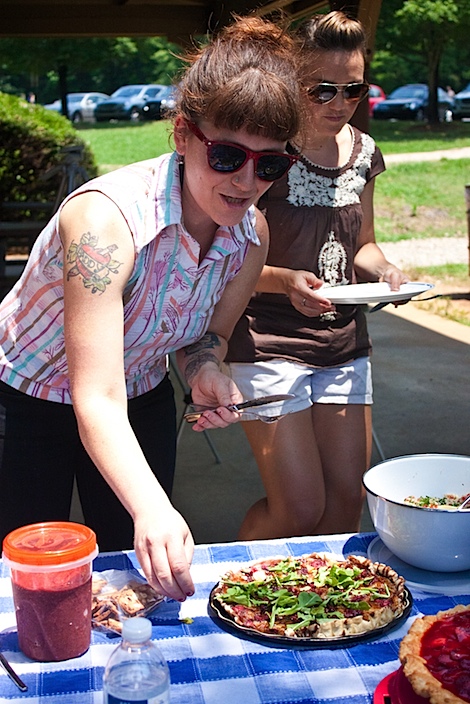 Anywho, I must say, of all the potential hobbies out there…food-related ones have to be one of the best. Sure, we could get together to talk about video games or bird watching, but when you get together with foodies you get to enjoy delicious eats!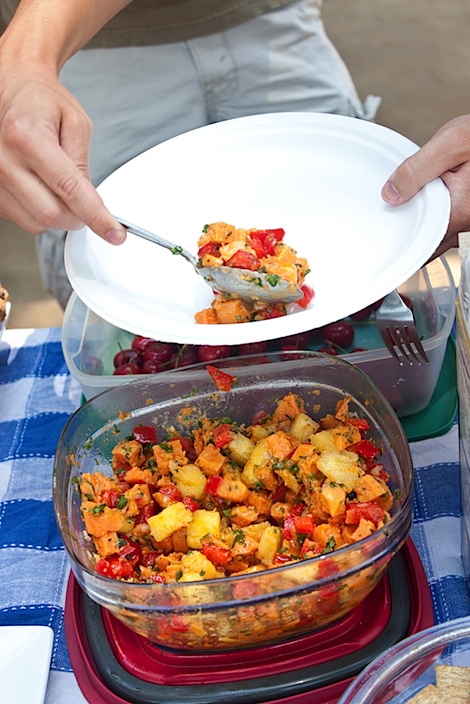 Lots and lots of them.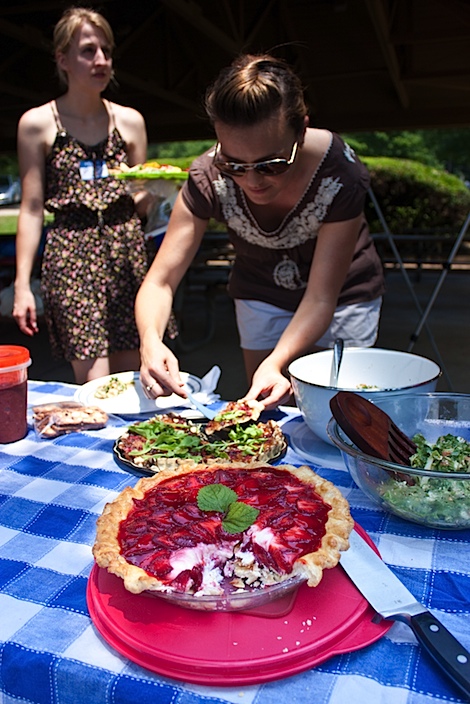 We all quickly dug in and filled our plates up.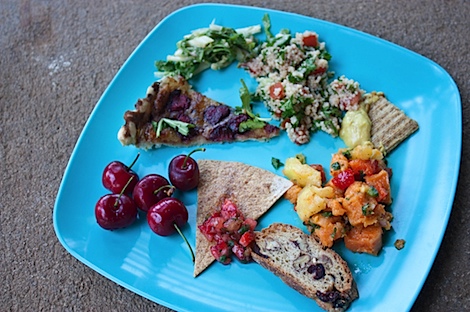 I overdid it last time, so I kept my portions small first round, knowing I could always get more.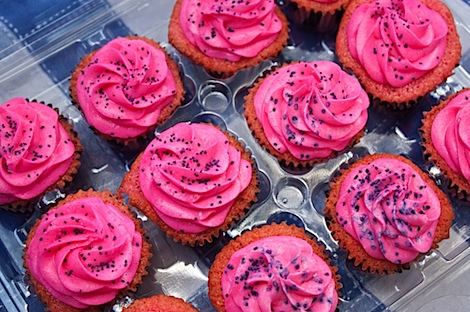 When the Southern Cake Queen showed up with cupcakes, I kind of forgot about any possibility of savory plate #2 and dug into the cupcakes and the other sweets I'd been eyeing – Julie's pie and Katie's raw brownies.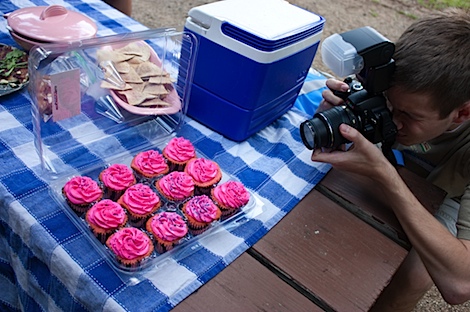 Photo session!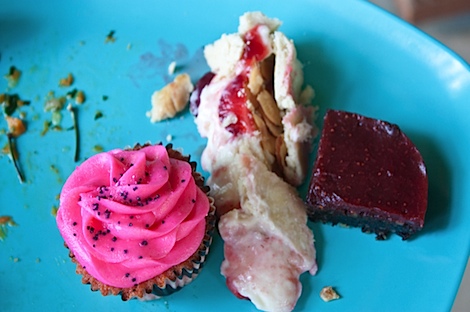 Nommm! Another pot luck with yummy foods!
In attendance, we had: Taylor, Julie, Kelly, Katie, Julia, Ensley, Alison, and Crosby (who is brainstorming a future blog as I type).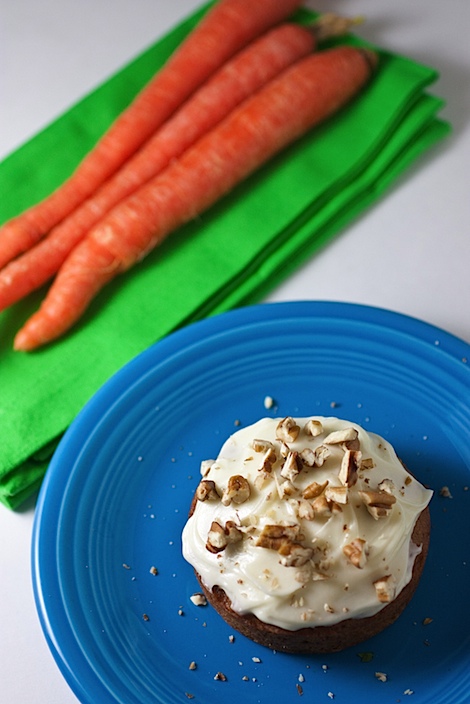 And you won't want to miss my next post. I blog about a fun (and tasty) play date for me and Bailey…plus details on this delicious creation pictured above (hint: it's a Cake Mini – a new flavor and one you requested!). Helloooooo gorgeous! 😉
What's your pot luck style? Do you like to bring a certain type of or specific dish?