Saturday started off a bit groggily thanks to only 2 hours of slumber from the super fun royal wedding celebration day.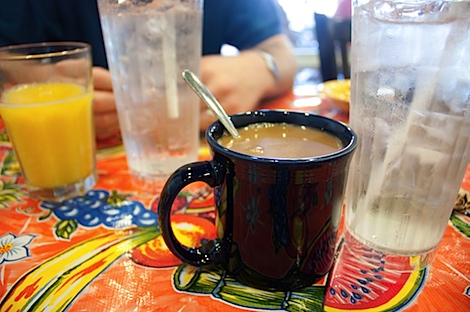 But, it also started off with total deliciousness thanks to brunch at the Flying Biscuit.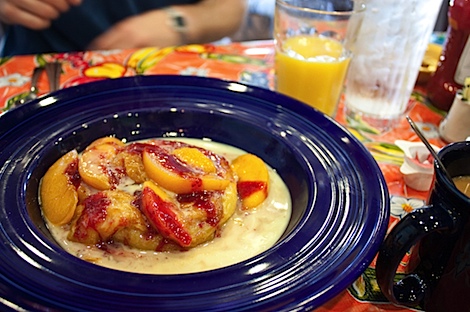 Hubby and I decided to try the brie appetizer.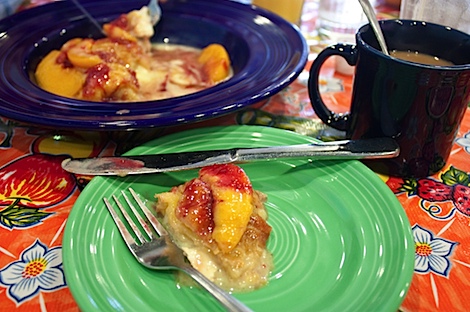 It wasn't exactly what I expected. I've had brie wrapped in puff pastry and baked before, but this one was doused with a sweet, creamy sauce and topped with raspberry sauce and peaches. It was pretty good, but I like my pastry flaky and dry. It's a texture thing. 😉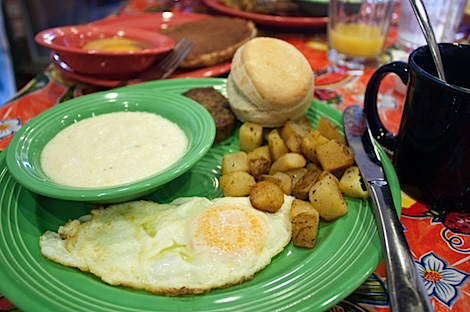 Hubby and I also split the High Flyer breakfast. Can you believe this photo shows a half portion!?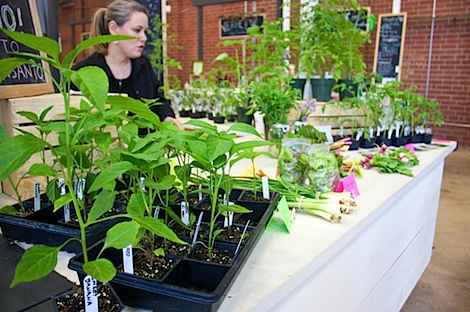 After brunch, hubby and I swung by the farmers market. We decided to not get any veggies since I'm going out of town this coming week, but I did pick up one thing – a sweet banana pepper seedling!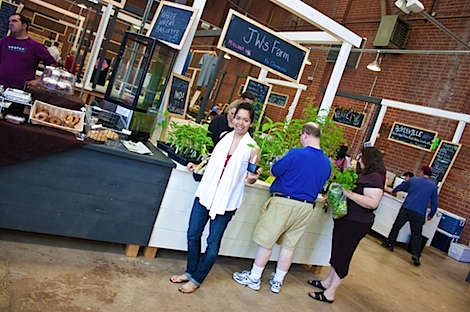 We have one square left in our square foot garden, and this banana pepper will fit perfectly.
We also took a moment to talk to our vendor about possibly signing up for a CSA. I've never done a CSA before, but I have done the home-delivery of organic produce. We did ok with the delivery, but it was sometimes challenging cooking with the veggies we were less familiar with or cooking them at all during our busiest weeks. Of course, I also actually liked the challenge of cooking with unfamiliar ingredients and having a reason to eat in. 🙂 So, we're still thinking about the CSA.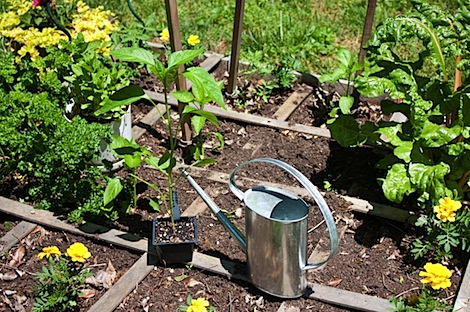 I planted the seedling as soon as I got home.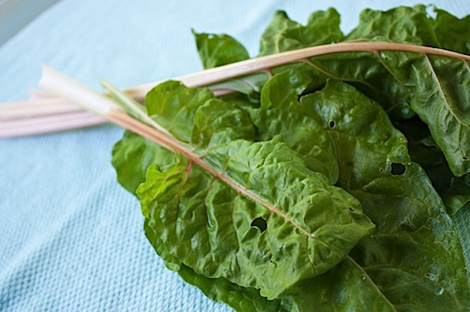 And while I was in the garden, I plucked some swiss chard leaves for lunch.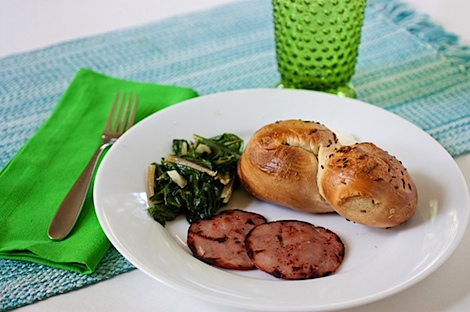 We don't have much in the fridge right now, so I just pan-fried some Canadian bacon, re-baked a rye bagel, and sauteed the swiss chard.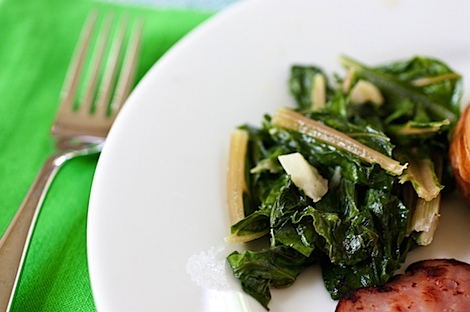 Have you ever had garden-fresh swiss chard? It's unbelievable! Try it!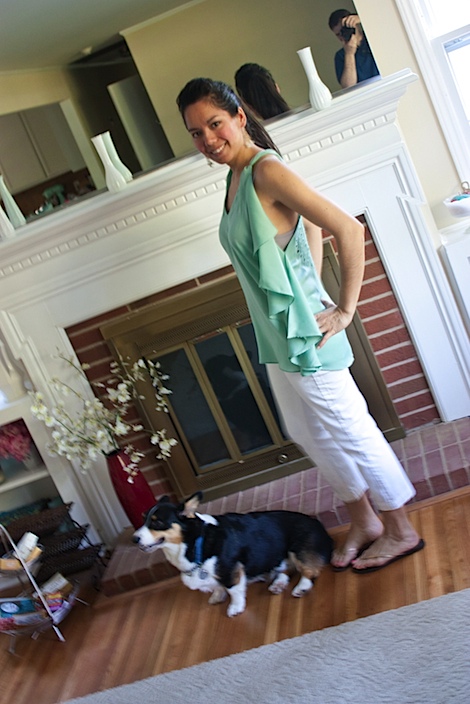 After running some errands in house, it was time to get ready for a couple special events!
Reader question: What do you think about CSAs? Any tips or words of advice?