Ok, so we didn't have a royal-themed brunch after our very-royal slumber party, but we did continue the festivities (and enjoying our day off) with a lovely brunch al fresco.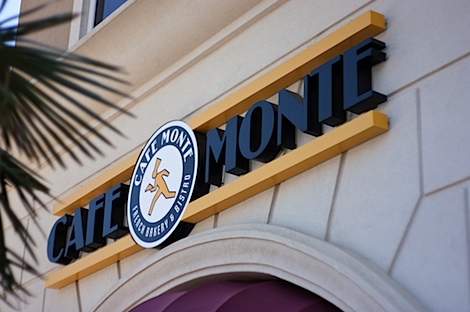 We hit up Cafe Monte, a local French restaurant. I know, I know…what's up with me and the French stuff when we're celebrating the royal wedding, but it's just where we felt like going. 😉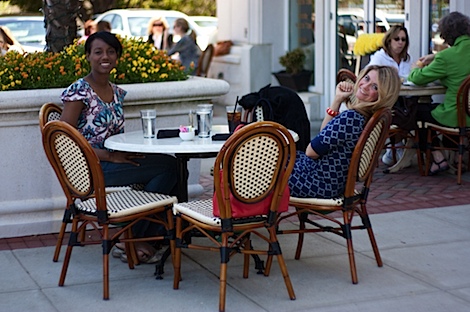 The weather was perfect for outdoor eating.
We started with a cheese platter. This is actually the first time I've ordered a cheese platter at a restaurant. I never order these because as a general guideline when eating at restaurants, I try to order things that I can't make at home. I feel like anyone can cut a few slices of cheese and stick it on a plate. But, today, with hardly any plans for the rest of the day, we felt like snacking and taking our time. And cheese, especially at a French restaurant, sounded good.
I was glad we did end up ordering that cheese platter.
The plate had:
French baguette
grapes
candied walnuts
gouda
brie
a sweet walnut cheese
and another creamy cheese – not sure what it was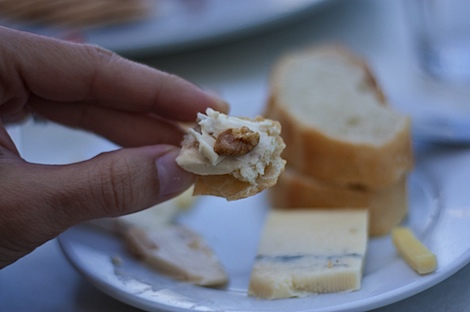 Everything was delicious. And what I learned was…although you can make a cheese platter at home, sometimes it's worth ordering something so simple to learn about new cheeses you like or even just to enjoy the flavors with friends at a special brunch.
I also learned that the best way to eat the walnut cheese was to place some of the cheese on a piece of baguette and top it with a piece of candied walnut. Yum!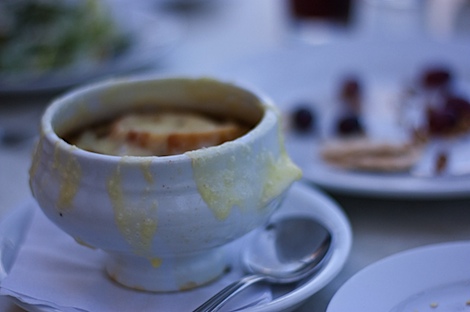 Since we were at a French restaurant, I decided to order the French onion soup.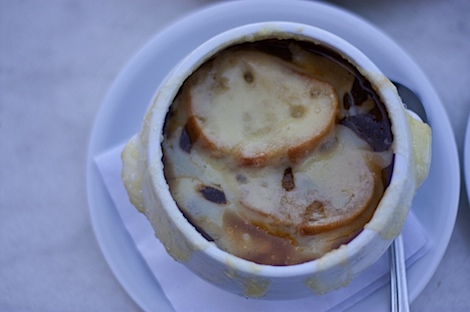 As expected, it was really tasty.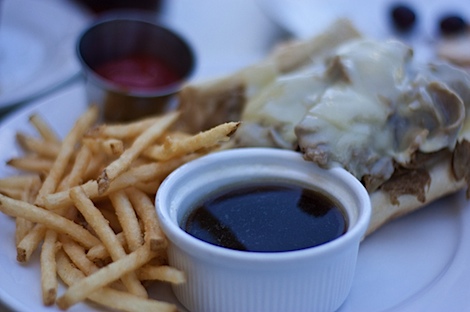 And Erica and I split the French dip. I loved the real roasted beef (not deli meat) and the gooey cheese on top. The pommes frite were pretty tasty, too.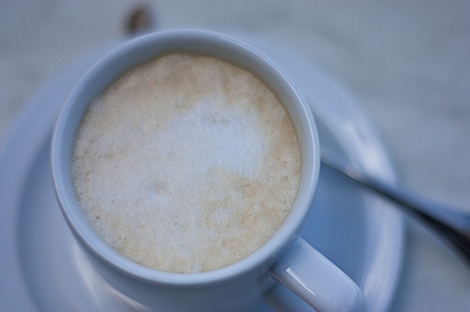 My dessert – a cafe au lait. Perfection in the form of frothed milk. It was so nice sitting back, enjoying the weather and the company, and just relaxing.
And before I move on, I must mention that the service at Cafe Monte was impeccable. Definitely go there if you want to be taken care of well.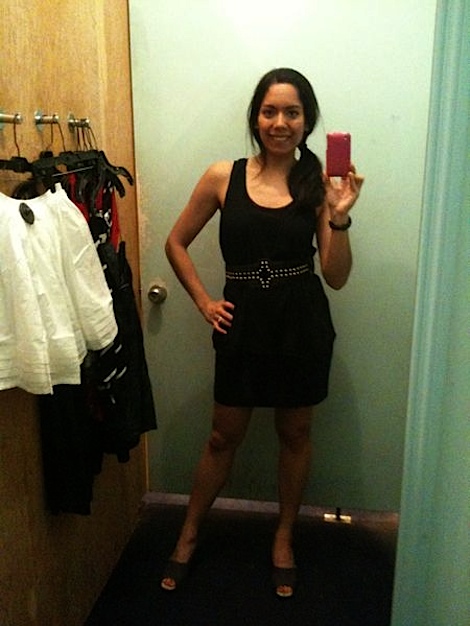 After brunch, Erica and I went shopping! I found some super cute stuff, including a very fun hat that I can't wait to rock out.
And we found a really fab hair piece that was too expensive to buy on an impulse…but I may go back to pick up one day. 😉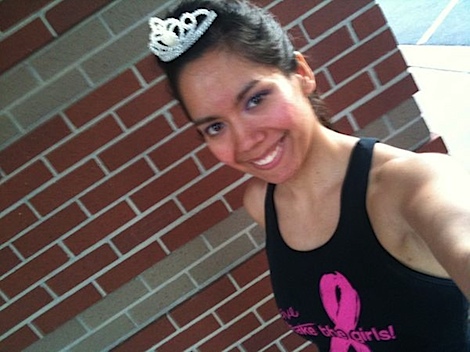 And to cap off the royal day, we did Zumba in royal themed accessories. 😉 lol
What did you think of all the crazy hats at the royal wedding? Do you think the trend will catch on where you live?