Hope you all had a wonderful weekend! I had a great one. After all the fun on Saturday, I had more ahead for Sunday.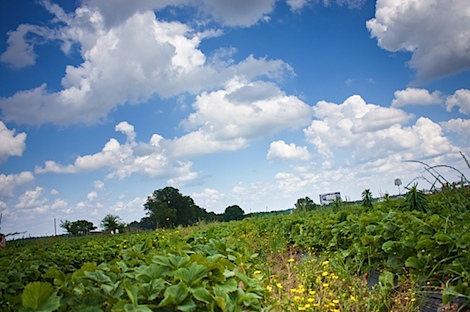 Any guesses what this is a photo of?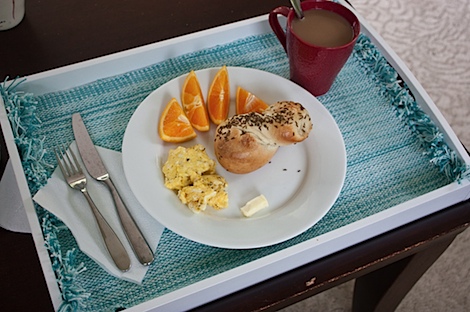 But before I tell you…I must share breakfast. I know this is a typical TCL breakfast, but note the tray. Hubby made breakfast in bed for me! Aww…
Now…on to the photo…it was a picture of a strawberry farm!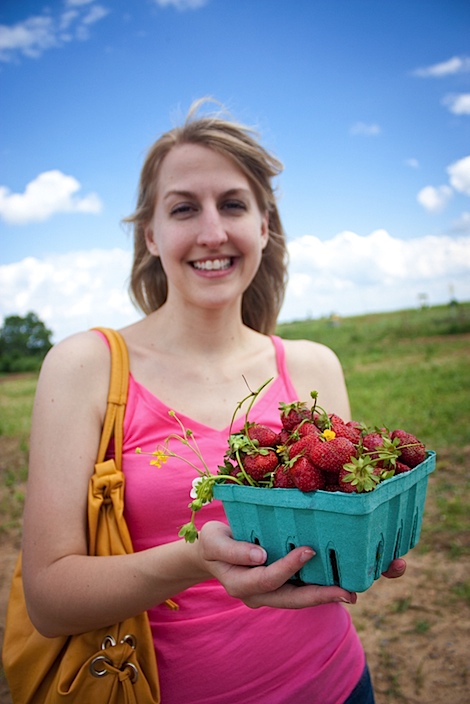 I went strawberry picking with the Charlotte Food Bloggers, guys! Here's Julie with her beautifully decorated strawberry basket.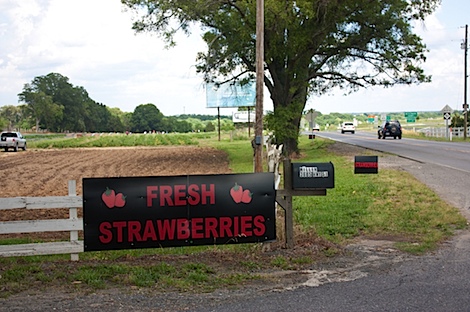 We hit up the Miller's Farm just at the border of North and South Carolina at 3685 S.C. 51, Fort Mill, S.C. 29715.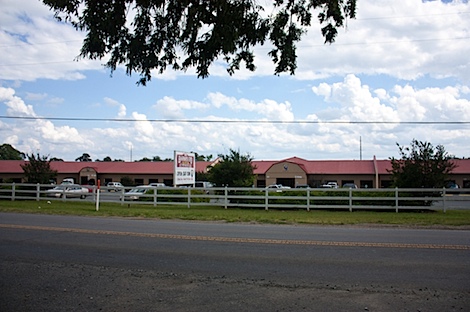 The farm is just across from this popular flea market. I've passed this farm hundreds of times and never noticed it before…not sure why.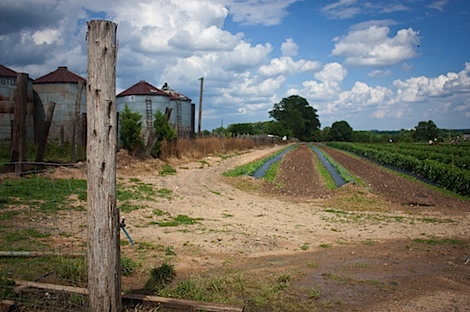 The farm is beautiful. It's not a large farm (at least not the part you can pick from), but it's well-sized.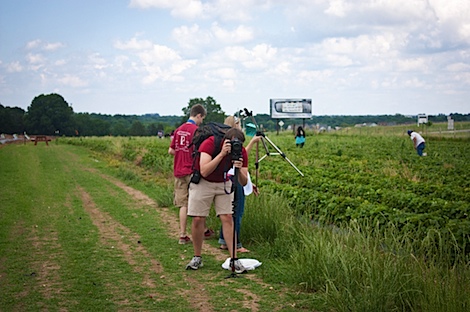 Bloggers taking pictures of bloggers…who are…yes…taking pictures of aforementioned bloggers. Always a classic shot.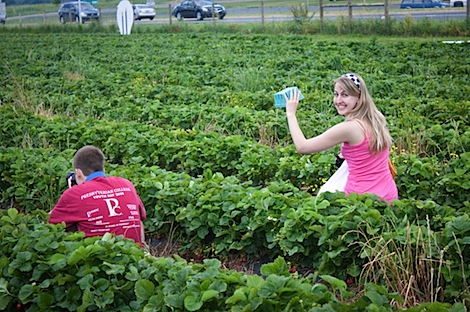 We dug right into the strawberry plants, filling up our baskets.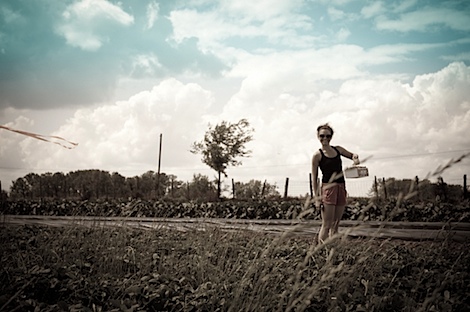 Hey Katie!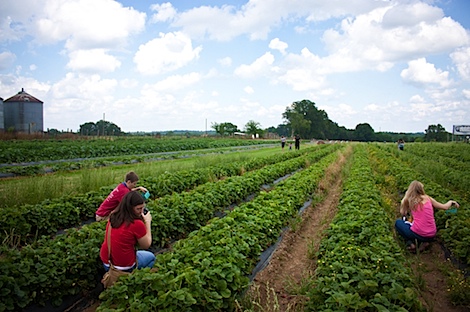 I was loving all the sunlight and fresh air.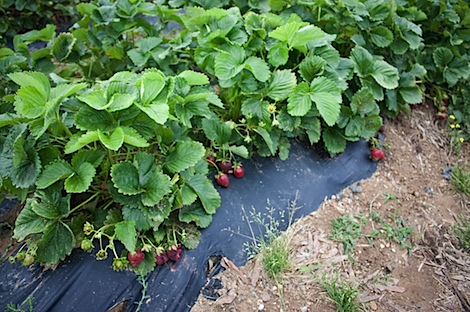 Have you ever been strawberry picking? I used to go all the time with my family growing up.
Here's how it works…you can go for the berries that are out and about…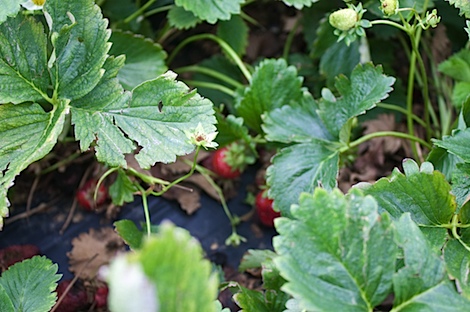 …but sometimes the trick is to dig into the middle of the plants and find the berries hiding out of plain sight.
Look for the berries that are ripened, but not overly ripe. Check the berries for free from bruises, marks, nibbles, etc. Basically, just look for berries you'd like to eat.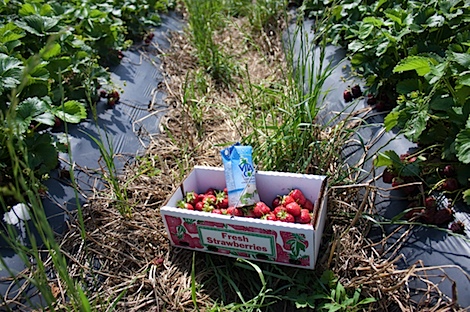 It turns out the best weekend for picking was last weekend, so we were getting the tail end of the strawberries. I filled up half a large box before calling it a day. And yes, I brought coconut water for some hydration on this hot day.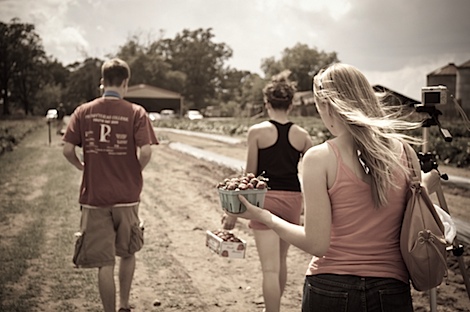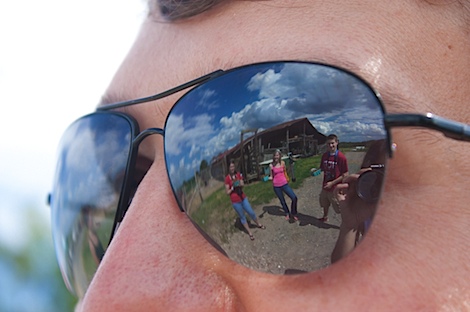 I headed back with the rest of our group towards the main building.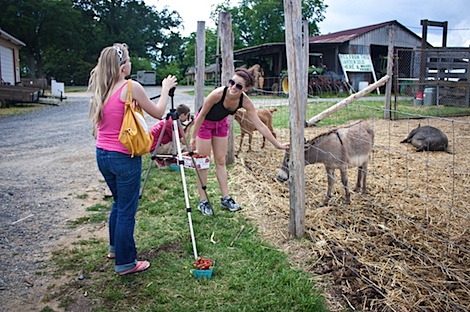 They had a few animals out and about.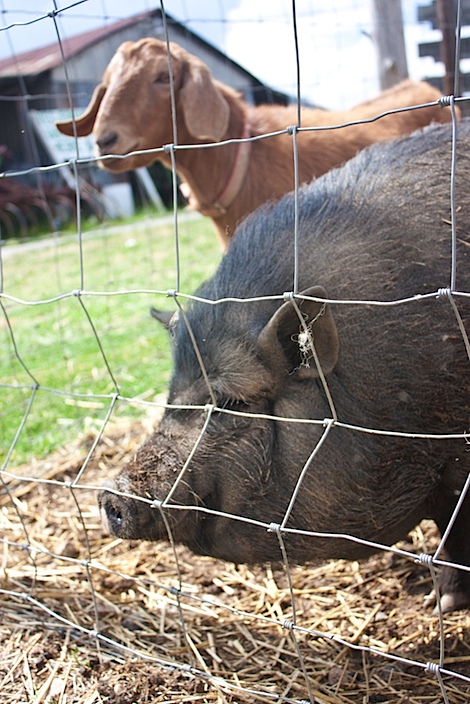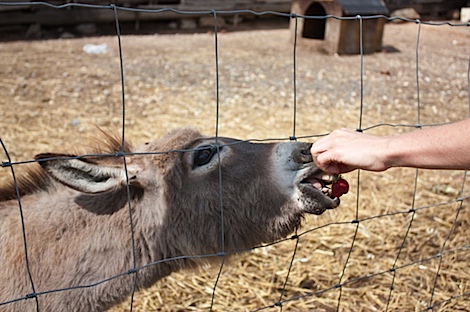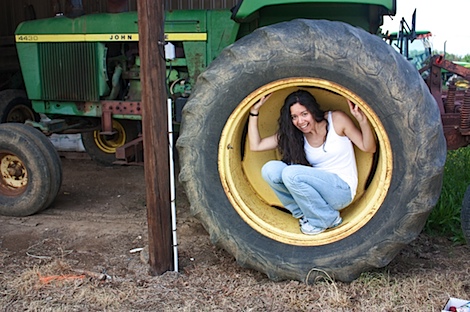 Clearly, I'm more of a city girl than a country girl as I don't know how to appropriately ride this tractor. This is one of the biggest tires I've seen in person. I actually inside it!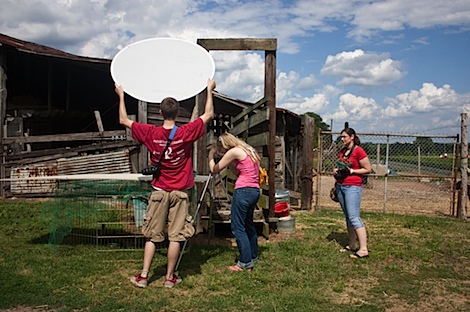 Today's photography tip of the day thanks to Taylor – get thee a diffuser. He didn't say it like that, but that's my take away. Anywho, direct sunlight is actually not best for photography. Overcast lighting is actually much better. But, since you can't control clouds, you can diffuse sunlight yourself using a handy-dandy diffuser. They're sold in different sizes at most photography stores or at online photography shops.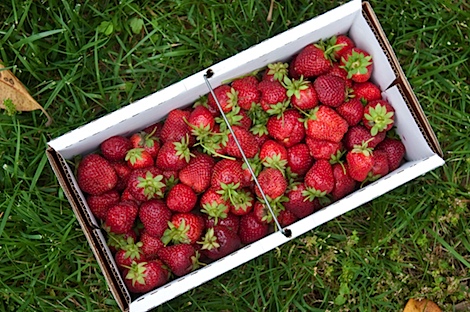 My stash.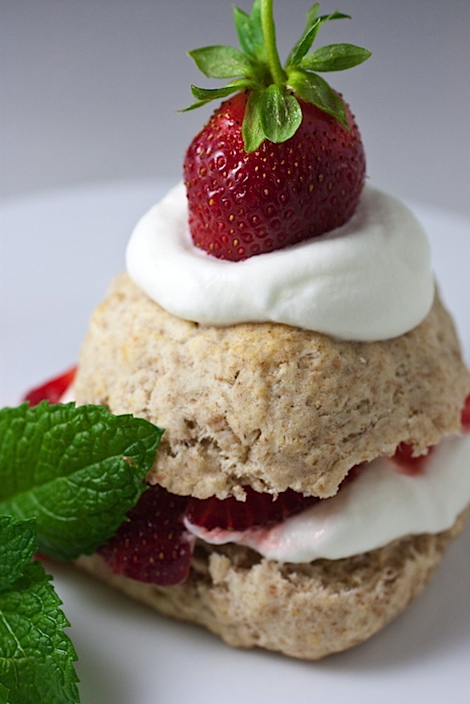 And more on this gorgeous creation next time! 😉
Do you ever do pick-your-own fruits or veggies? What do you usually like to get?