This week has been such a whirlwind but in a totally awesome way, of course! I think I averaged coming home Tuesday – Thursday after 10 pm each night! Phew! That's right…I left my house around 8:30 am…and got home nearly 14 hours later. Busy means good, though. I have lots of fun stuff ahead.
And as for the fun this past week, here's what you missed…
I taught Zumba three days in a row this week! I subbed a class for another instructor who is on vacay. That's a whole-lotta-Zumba, peeps! It was so fun, though. I had special guests show up to my Thursday class – my very first participants. As in, they were there the very first time I taught a whole class by myself. They were regulars for awhile but have had some personal stuff keeping them from class. I was SO excited to see them again, though! They made my day!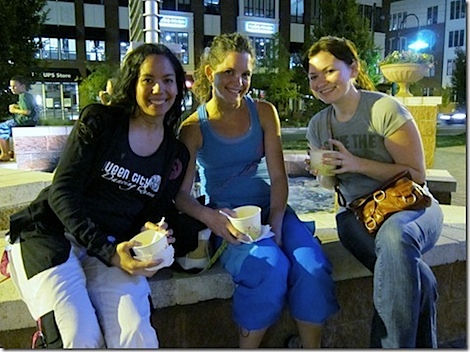 (photo credit – Healthy Tipping Point)
After Zumba on Wednesday, fellow instructor Sarah and I met up with bloggie friends Katy and Caitlin for froyo!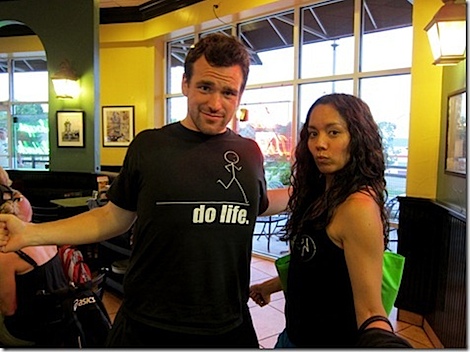 (photo credit – Healthy Tipping Point)
And then on Thursday, after Zumba, I ran into Caitlin again (along with two of my fabulous new participants – hello Carmen and Katie!) at the Ben Does Life event. I also had the pleasure of meeting the very cool Ben of Ben Does Life.
If you haven't seen his inspirational video (about his 120 lb weight loss), here it is:
This is a MUST watch! 😉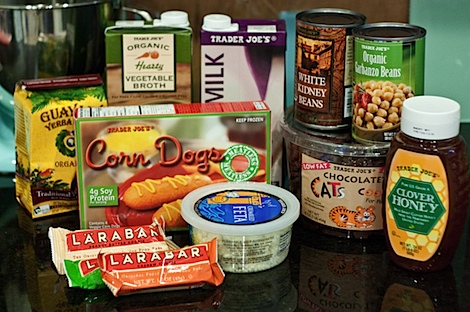 And since I haven't shared any grocery shopping photos in awhile…here's what I got at Trader Joe's yesterday: yerba mate tea, Larabars, Soy corn dogs, feta cheese, vegetable broth, vanilla soy milk, cannellini beans, garbanzo beans, honey and a special ingredient – chocolate cookies!
I have a bunch of cookies and cream themed recipes in mind…be on the look out for those! 😉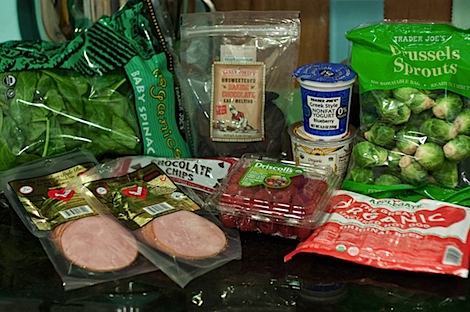 I also got spinach, Canadian bacon, raspberries, organic hot dogs, baking chocolate, chocolate chips, yogurt, and brussels sprouts.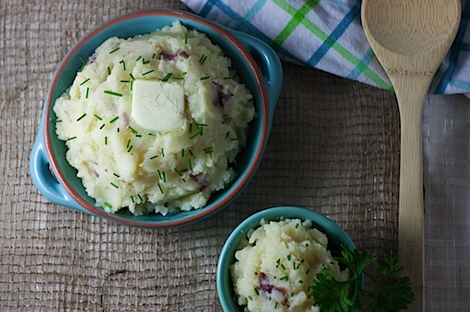 And in the eating arena, here's what I had Friday night: a new recipe to hide vegetable servings – Potato-Cauliflower mash with fresh herbs. (nom!)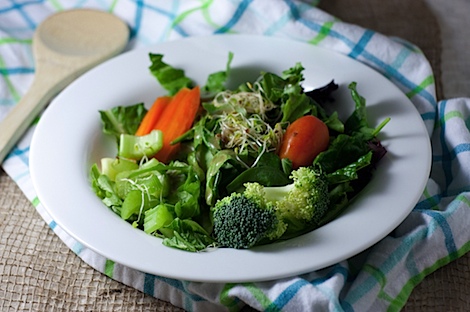 Salad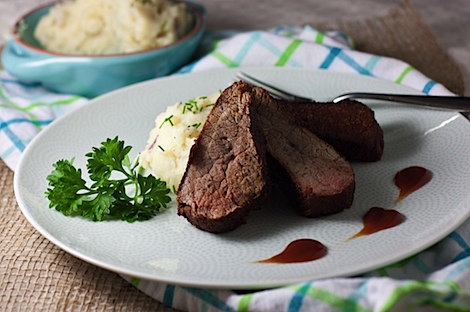 Tri-tip with a new dry rub recipe (perfect for when you have steak but nothing to go with it, sauce/toppings-wise).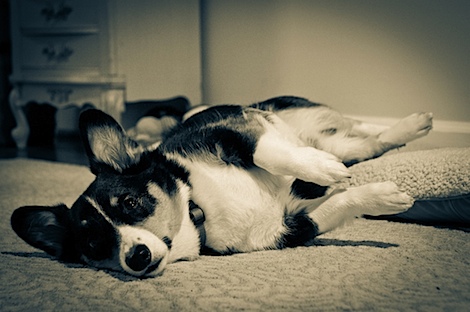 And have you seen one of Bailey's best begging tricks? It's hard to not give him a bite of steak when he looks this cute. 😆