On Friday night, I went on an adventure I'd been looking forward to since receiving the invite earlier this year – my first Indian wedding!!!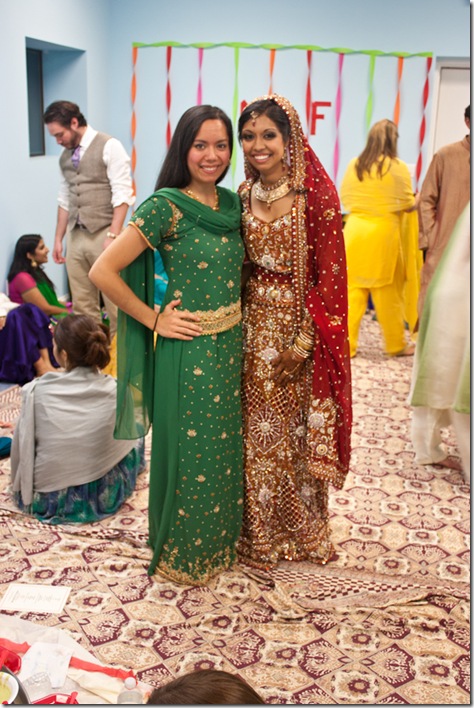 The bride, Marium, is my child-hood BFF from middle and high school, so we go way back. So, not only was the wedding cool because it was Indian, but it was also special since it was for one of my very dear friends! And you may remember that post about me trying on some Desi outfits a couple weeks ago. Marium actually let me borrow some of her family's clothes and accessories to wear to the wedding! Here's the one I picked to wear on the first night of Marium's wedding – a gorgeous green dress.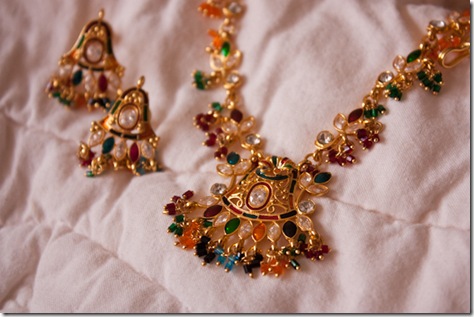 And Marium and her family even let me borrow some authentic Indian jewelry for the wedding – a necklace an earring set.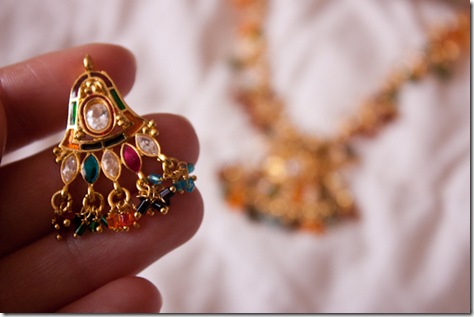 I am infatuated with all of it and feel so honored that she let me borrow all these fabulous things for her wedding. It's not every day you get to play Indian dress up for such a special event.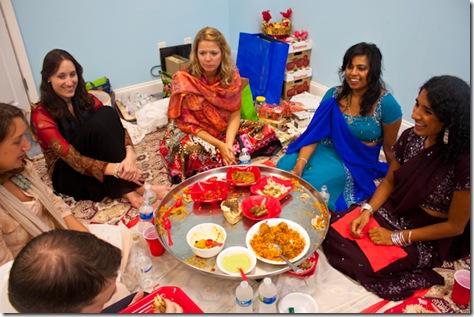 Hubby recently started a new job (yay!), so he didn't want to take any vacation days so soon. That, plus the fact we were coming from about 2 hours away made us quite late for the wedding, but Marium insisted we come Friday night, late and all.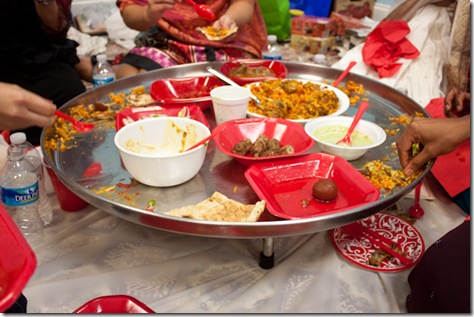 We arrived just as people were enjoying dinner. The eating style was very communal where everyone sat on the floor around these low tables and shared yummy food.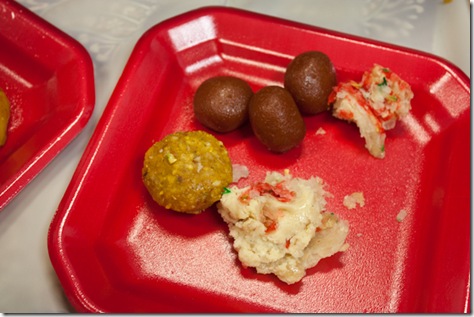 Dessert was actually the first course, and we were actually given fresh plates of the sweets soon after arriving. Everyone there was so courteous and friendly and we even got to sit with Marium's cousins who kindly explained all about the eating style and what all the foods were.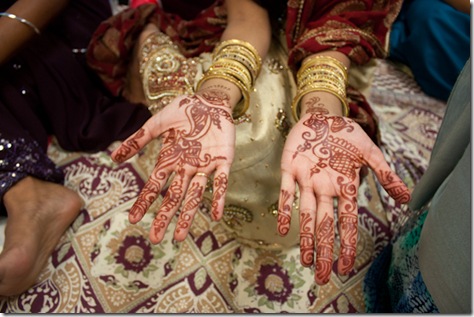 Check out Marium's sister's henna.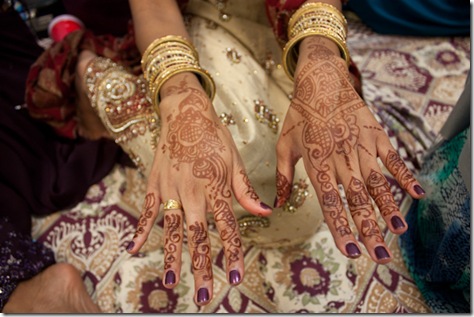 Gorgeous!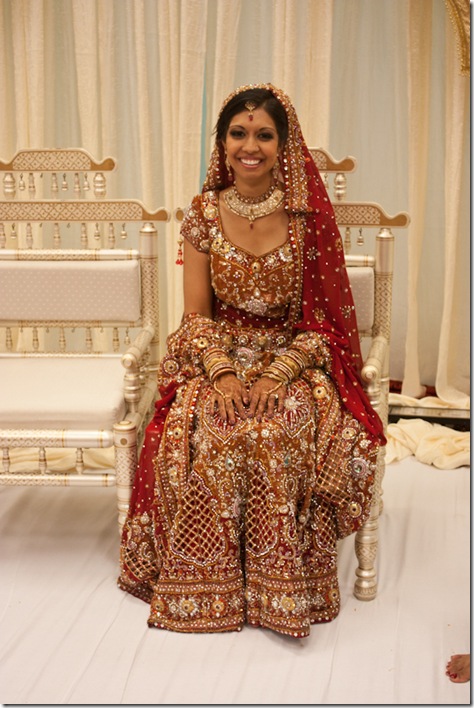 But not as pretty as the beautiful bride! 🙂 Anyone want to guess how much this spectacular, bejeweled dress weighed?
It's Saturday as I blog and we have the reception tonight. I have another one of Marium's gorgeous Desi dresses ready to wear. Can't wait to share photos! Be sure to check out my twitter and Facebook accounts for updates. 😉
PS I am loving all the colorful photos of this post! Indian weddings are so beautiful!