I've had so many great blog post ideas queued up in my head:
a special (and wonderful!) announcement/reveal
that yummy Italian egg-bake – so perfect in the morning for busy people like us
as well as several other tasty recipes
But, I just couldn't wait to share photos of my shiny new planner!
See, I used to be a bit of a geek back in school. I actually always looked forward to the start of the school year and my favorite part of getting ready for the school year was always getting new school supplies – the fun folders, the colored notebooks/paper, and oh the colored pens! Those were my faves. Well, except for my maybe the thing that kept my busy school-life in order – my planner. I would always find the prettiest, cutest planner and used all those colored pens to coordinate my subjects and homework assignments. I was so on top of my game back then. lol At one point, I even used to write down what outfit I wore that day so I didn't wear it again too soon.
Alas, over the years, I forgot about my beloved organization system. I never really found a planner that functioned like the ones I used in school. Eventually, I tried flying by the seat of my pants without a planner. At some point, I tried entering dates and to-dos into my phone, but it just didn't have the same effect.
It's only been recently that I decided I should give a paper planner another try.
So, I guess, with all that history, it should come as no surprise that I was excited about the purchase of my new planner in preparation for the organization challenge I'll be running in September.
Shiny New Planner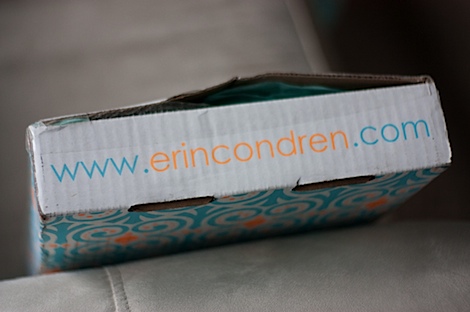 I was so excited when I saw the box arrive in the mail.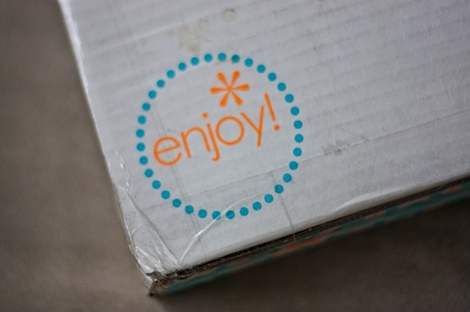 Enjoy indeed!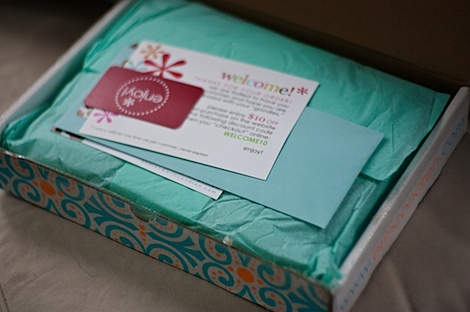 I loved the TCL blue tissue paper, of course.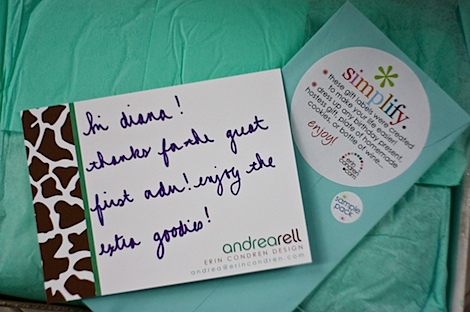 And I even got some freebies – special stickers for placing on gifts, etc. Some in this nifty giraffe-looking print and some to match my planner.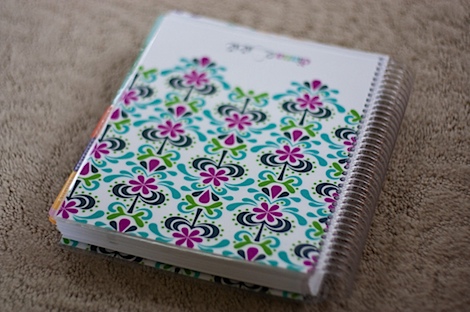 And for the planner – here it is! It's the Life Planner by Erin Condren. See! Another super-cute, and this time personalized, planner. Hazzah!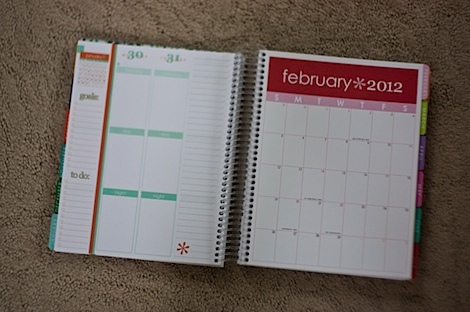 I chose this planner because it's organized by week AND month – exactly the format I used back when I was in school.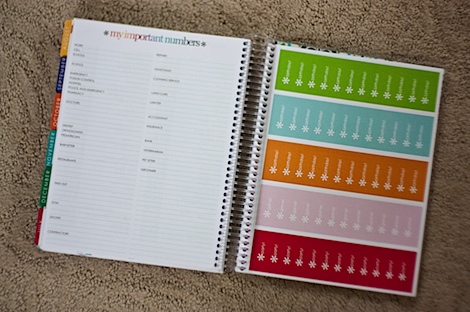 And this one has some other neat features – stickers!!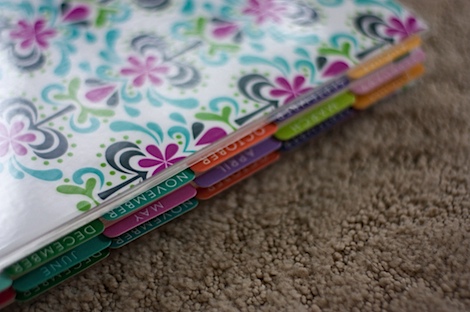 And tabs!
And just look at all those pretty colors. I just love looking at it, which is a good thing since a planner is most effective when you look at it often. Of course, hopefully, I'm not too distracted by the colors and I actually look at the content.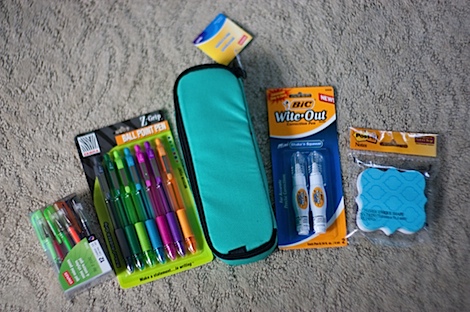 But what planner would be complete without colored pens? Ok, planners for most people would be complete, but not for me. 😉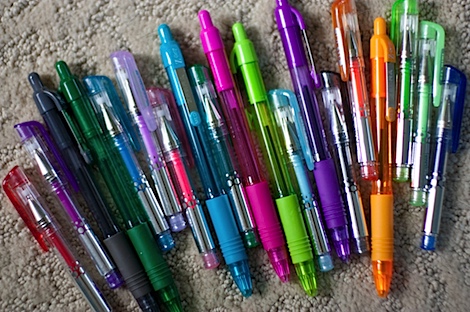 I wasn't sure what colors I'd want to use, so I just picked up two sets on sale at staples.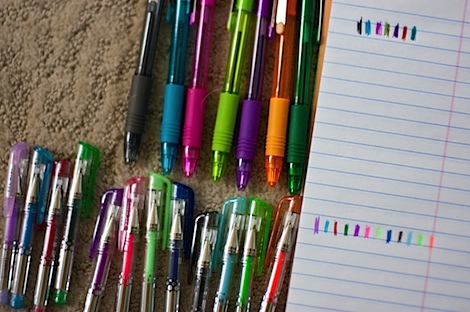 I wrote with each color on some white paper to see what the ink looked like.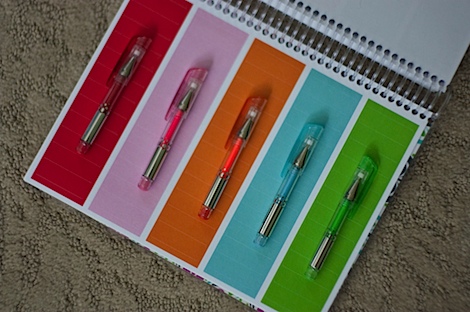 And I even tried matching the ink to the stickers in the back.
But, ultimately, I came up with 7 key categories/areas of my life that need to be grouped and assigned one color for each group, for example: purple-ish/pink for friends and family, green for Zumba, etc.
I've been using my planner for about a week now and will be giving more detailed updates with the organization challenge in September. Stay tuned for details on that soon!
And if you're ready for a challenge now, you can jump into the August challenge – Project Think Positive. Start with any week, but click here for this week's challenge – it's a goodie and I think I'm already seeing good results from it! 🙂
***
Road Trip Tips
So, on Thursday, Katie and I will embark on an epic road trip to the Healthy Living Summit. We'll be driving almost 10 hours. Phew! So, we'll need some good tips for staying sane during this long-long trip.
What are your road trip tips?
I asked this question on Facebook and here are your current suggestions:
Music!
Podcasts
Books on CD/iPod/etc.
Healthy snacks
Have one to add?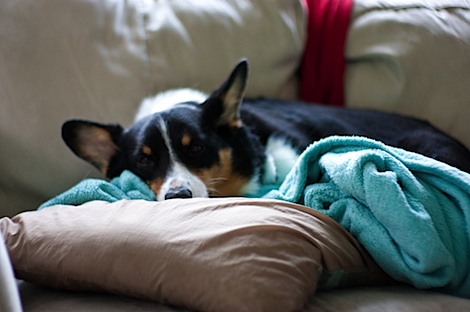 *Yawn* Getting pretty sleepy here at the Chic house, so I think I'm going to head off to bed. Be sure to leave some feedback or say hello in the comments! 🙂 I love hearing from you guys. Bailey does too.
Reader question #1: Do you use a planner? Do you think they help you stay organized and on top of things?
Reader question #2: What are your road trip tips?