Despite my back still giving me problems, I'm trying to focus on good things. Like surrounding myself with positive thinking, daily affirmations, and…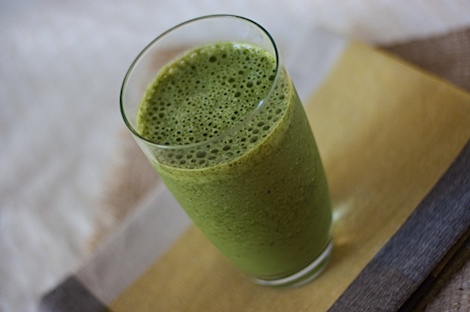 …delicious and healthful foods. Like this Green Monster I started today off with. I used my Basic GM recipe and added a few frozen blueberries and a scoop of Amazing Grass. I like to think all the goodness in healthy eats are helping to heal me.
It would be easy for me to wallow in self-pity that I still cannot do so many things I love, especially teaching Zumba, but I'm really thinking this positive thinking is helping me pull through with good spirits. I heard somewhere that back injuries usually take 6-8 weeks, and I'm only at 4, so maybe I'm going to go with the positive thought that I will back into the swing of things in 2 weeks (yup, I'm going to try that optimism thing).
Daily Affirmation – I am healthy, happy, and fabulous…with a little I am in perfect health thrown in for good measure.
Rinse
Repeat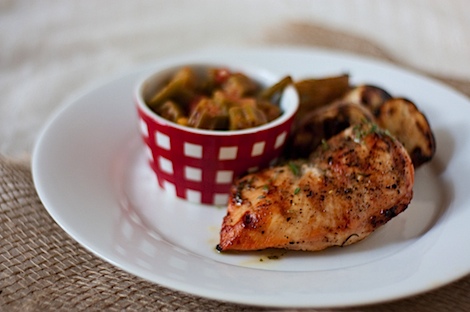 After work I got together with a long-lost friend, Dana. Since it was a work week, hubby and I teamed up to make something simple and easy. We made rosemary lemon grilled chicken (I think I owe you guys this recipe), grilled potatoes…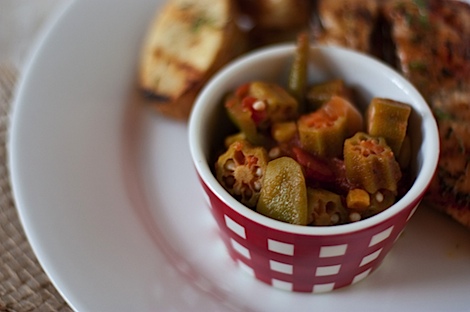 and Fanny Farmer's okra with tomatoes, corn, and green pepper. The Okra and green pepper are from my parents' garden!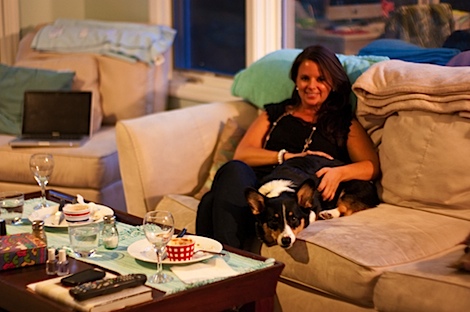 It was so good catching and chillaxin with my friend. You may recognize her from my wedding (click). Yup, she was one of my bridesmaids. 😉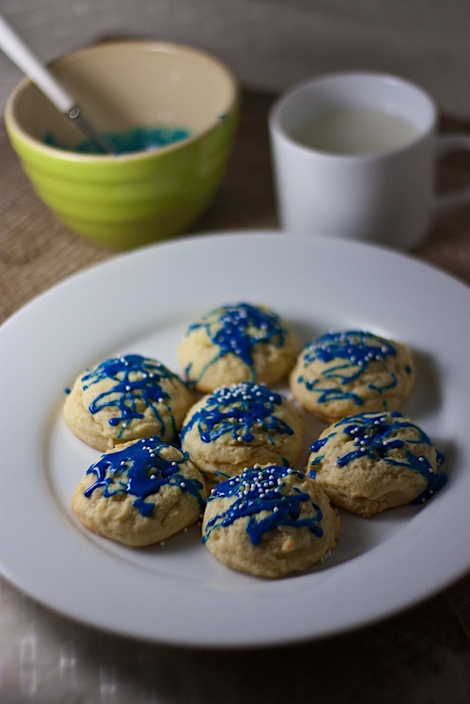 What better treat for a friend than dough balls?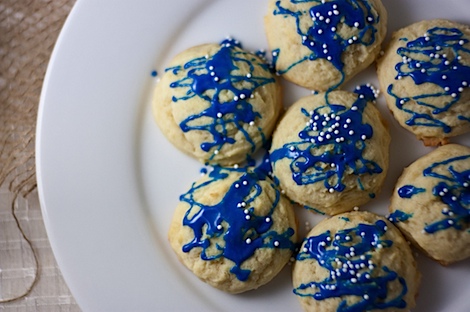 These are my newest flavor – Sugar Cookie Dough Balls with a Quick Drizzle Frosting and sprinkles. Oh and HLS-ers, these can be yours this weekend! Be sure to follow my twitter for details on how you can get your hands on some. 😉
***
Speaking of HLS, I'm super excited for this weekend! Philly, here we come!
I've started making a timeline for things that I need to do this week before leaving. I've also made a packing list and rough plans for what to wear each day. Now, I just need to get some clothes laid out and then pack them! The picking will be the hard part since I'm not shopping for the conference…well, I guess I'm "shopping my closet". 😆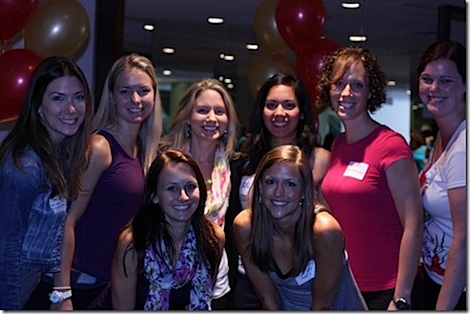 (photo from last year's HLS trip)
Check out these posts from last year's Healthy Living Summit conference:
Ziti Catchup
Baci Blogger Lunch
RAW Sampling + Par-tay
The Next Frontier in Oatmeal
The Bean
OpenSky Par-Tay!
Greetings from HLS
HLS Lunch and Learn
Short Saturday HLS Post
HLS Zumba + Vegan Foodie Heaven
Running at HLS
Late But Home
Photos From Sunday's Chicago Run
Sunset From the Sky
I can't wait! 🙂 Are you going?
Also, does anyone have restaurant recommendations for any of the following cities (with good vegetarian options):
Greensboro, NC
Durham, NC
Richmond, VA
DC
Baltimore, MD
Philadelphia, PA
These are the major cities Katie and I will pass on our epic road trip to HLS. Not sure we'll stop in all of these cities, but it's good to have options, right? 😉
***
Do you entertain during a work week? What are your tips and tricks for having a good (and stress-free) time?
If you're going to HLS, are you ready? What are you doing to prepare?