Important question for you guys – remember to check the end of the post!
***
My friend Kayte and I made plans to hang out Sunday afternoon.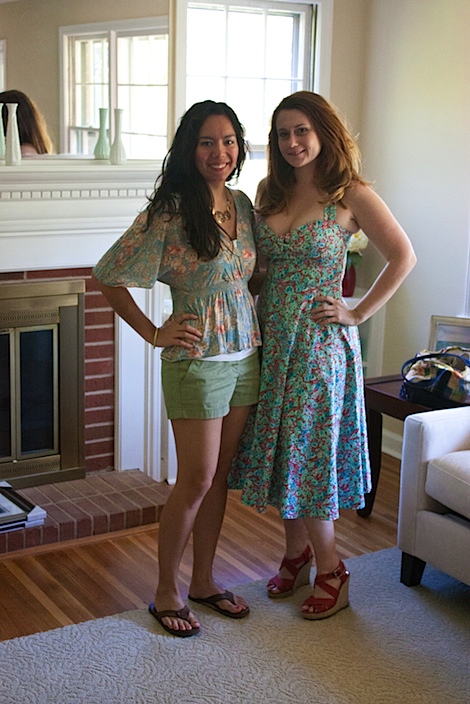 FIrst on the agenda – eats!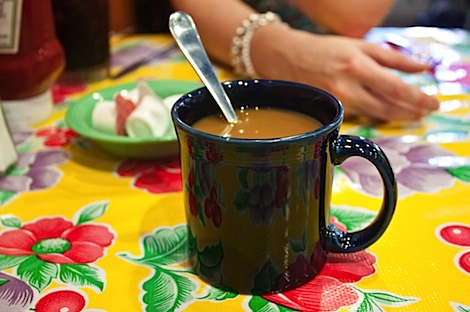 We hit up The Flying Biscuit. Luckily the wait wasn't too long.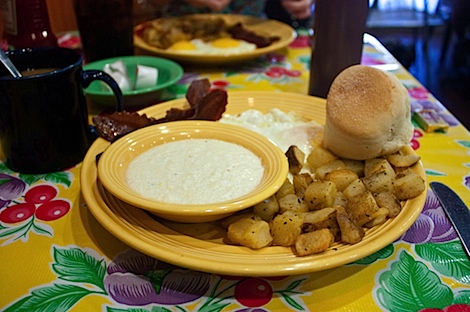 I decided to order something new-ish. I usually get the High Flyer, but I wasn't feeling the oatmeal pancake. So, I got the Bacon and Eggs breakfast instead. I love the turkey bacon in the Southern Scramble, but turkey bacon by itself usually tastes weird to me solo. I think next time I'll either get the chicken sausage or soysage.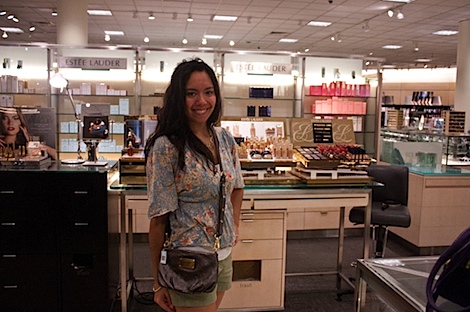 After brunch, we went shopping! I'm in the market for cross body totes. I'd like one dressy one (for going out) and one casual one (for everyday as well as use on trips – needs to fit my DSLR, though!). We looked at a few gorgey bags in Nordstrom. I especially liked this Marc by Marc Jacobs.
We also swung by Neiman Marcus where I promptly fell in love with a Chanel quilted, patent leather wallet/cross-body purse. *le sigh* A girl can dream, right?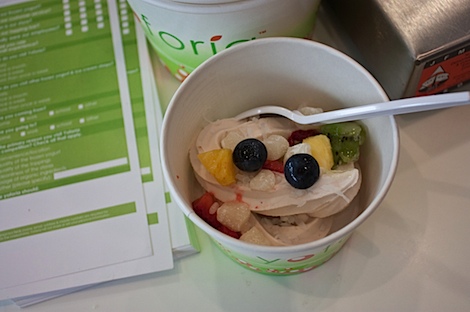 And to finish our fun afternoon – froyo!
***
Fashion Blogging
So some of you guys know that I used to run a fashion blog called Shopaholics Anonymous. I've really been missing fashion blogging (which I actually did before I even started The Chic Life), so I've been trying to figure out the best way to start doing fashion blog posts again. I'm thinking of either putting them here on TCL and making it easier for you guys to sort those in/out depending on if you're interested. I've also considered just restarting Shopaholics Anonymous and picking up where I left off. Thoughts? Would you be interested in seeing fashion/shopping/outfit posts here on TCL or would you rather I link to an external blog?