I've been shopping around for several things to update my wardrobe. I've been in a bit of a drought the last couple years, so now that I'm buying again, I'm stocking up on staples while still trying to incorporate a few new, trendier items to keep my wardrobe fresh.
One of the trends that I'm drooling over right now is the trend of leopard print. I love it all: skirts, pumps, belts, scarves – you name it, I want it. But, I'm trying to make a couple strategic purchases rather than filling a closet full of cat-themed clothes and accessories. And let's face it, there are certainly enough options out there to fill more than a closet (even if you're Cher).
Here are some of my favorite leopard print flats (most I've tried on, too!):
Target actually has a cute option. I'd link to them but the Missoni launch today crashed target.com, so you'll just have to check later, or visit your local store. I actually thought they were pretty and comfy. Plus, they were suuuper affordable.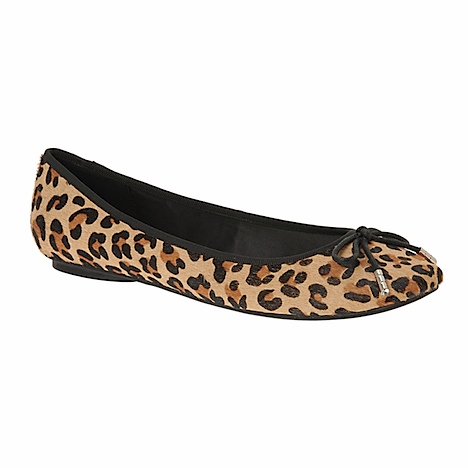 Aldo – Warnack – $70 – I tried these on and found the sides to be a bit stiff. I really like the overall style – the ballet shape and the tiny bow. I'm looking for a pair I can wear all day long, so this one didn't make the cut for me.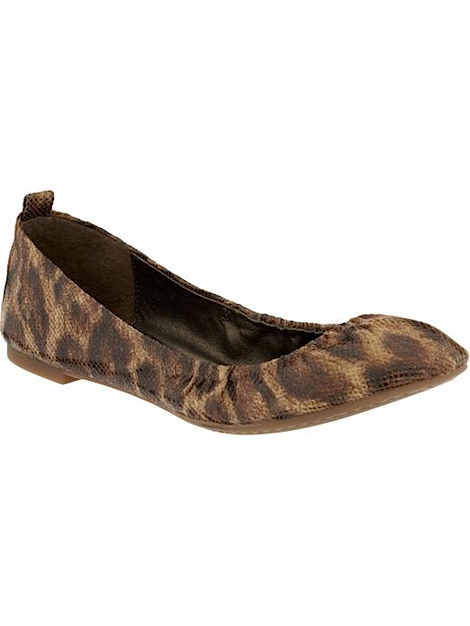 Banana Republic – Anna rouched ballet flat – $89 – Online reviews claim these shoes are more comfortable than Tory Burch Revas. I don't have any Revas, nor did I buy these shoes, so I can't vouch for those reviews. The reviews also claimed that these flats are extremely narrow. Now, I didn't buy the shoes, but I did try them on. The reason I didn't get them? They are narrow! I've seen BR do 30% off sales on shoes several times over the last couple weeks, so look for the sale!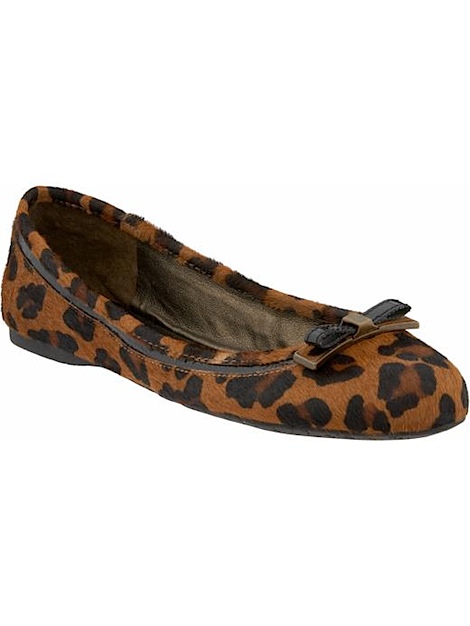 Banana has another flat option – the Denise bow ballet flat – $68.50 (down from $98) – I tried these on briefly. They were pretty comfy, but I didn't like the bow as much or that weird line going around the top opening of the shoe. These could prove to be a good option.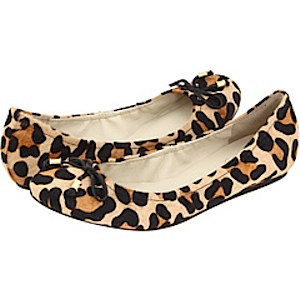 Ivanka Trump – Magnolis – $130 (available on zappos.com and nordstrom.com) – I went to Nordstrom a couple weeks ago eagerly expecting to fall in love with these shoes. Based on extensive internet research, these seemed like the best investment with great online reviews. Unfortunately, Nordstrom didn't have these in stock for me to try on. I may order them from Zappos in 2 sizes and see which fits and if I like the fit in person. But, in the meantime, I'm hoping to stumble upon these shoes somewhere like Belk or Macys where I may be able to use a coupon. I love a discount.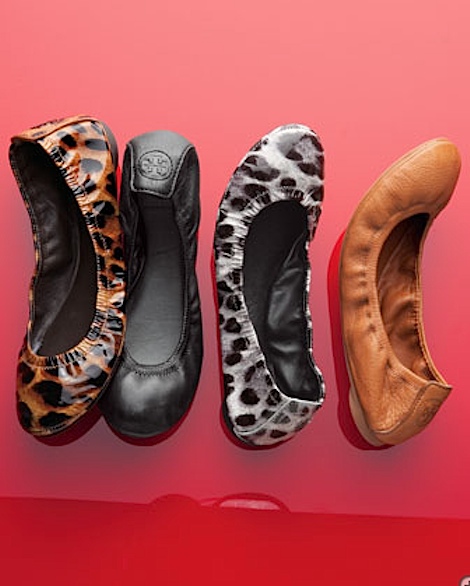 And in the event you are a Tory Burch fan, they have leopard print flats, too! They did theirs in shiny material (I'm seeing this shiny look in a lot of leopard print options for some reason, but it's not my fave) – Eddie Ballerina Flats – $178.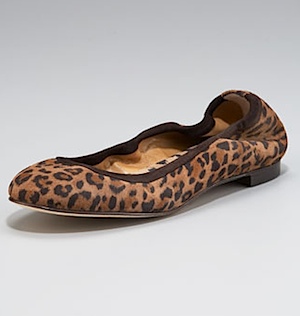 Prefer designer? Then check out these uber fancy Leopard-Printed Suede Ballerina Flats by Manolo Blahnik – $645. I didn't really research these since they're well outside of my budget, but MB has a reputation of great shoes, so these are most likely awesome.
Reader question: Have you found some cute leopard ballet flats? Where are they and who makes them?
Note: photos in this post belong to respective web sites linked