Brie. Baguette. Vino.
That was my Facebook update after I finished my last (crazy-stressful-busy) work day of 2011. Phew! It's also what I was enjoying immediately after shutting down my work laptop.
After enjoying one Christmas with my family and one with hubby's, hubby and I celebrated our Christmas tonight.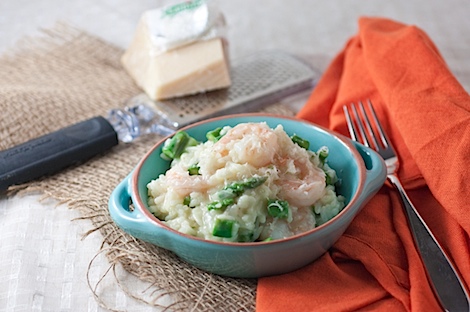 I experimented with a new risotto recipe that I'm hoping to share with you guys soon. It was inspired by a visit to Olive Garden a couple years ago where I ordered the shrimp and asparagus risotto. I enjoyed the mindless stirring after staring at 6 databases and roughly 25 excel spreadsheets all day during work. lol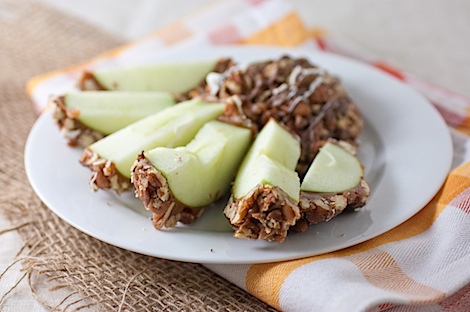 Hubby decided that since I was in charge of dinner, he'd be in charge of dessert.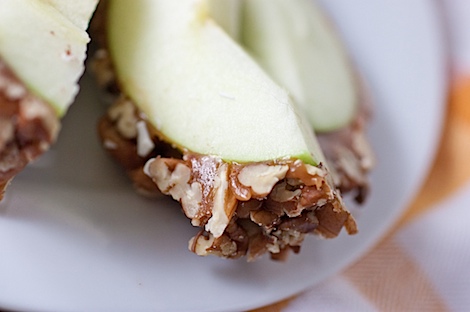 He brought home two caramel apples from Rocky Mountain Chocolate, and we dug into the pecan-chocolate one tonight.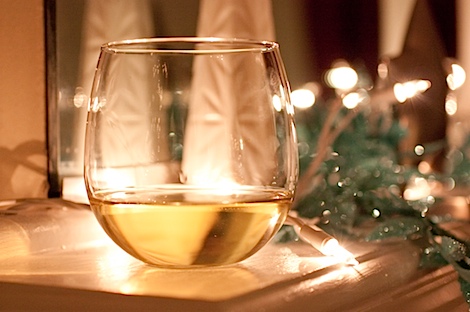 And tonight's Riesling tasted extra-delicious in the new wine glasses my MIL gave us for Christmas. I've been wanting stemless wine glasses for years, and I'm really excited to serve wine to guests using them!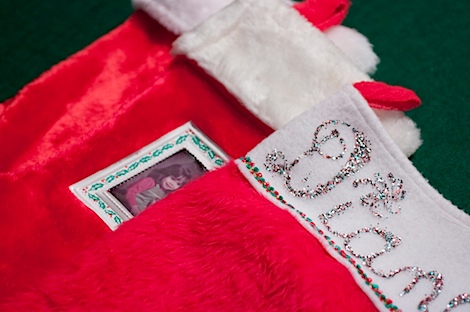 I'm feeling very blessed to have enjoyed three beautiful Christmases this year. I hope your holidays were lovely, too.
What was your favorite Christmas, Hanukkah, or other holiday gift and/or memory from this year?