Hubby and I spent most of today cleaning up the house and prepping food for company. I made things more fun with my Lady Gaga iTunes playlist and the Dance channel on my Pandora. Good music makes almost everything better, right?
We had friends over tonight for Poker Night!
I managed to squeeze in a Zumba class beforehand thanks to getting most of baking done earlier in the day and utilizing my slow cooker for the main event.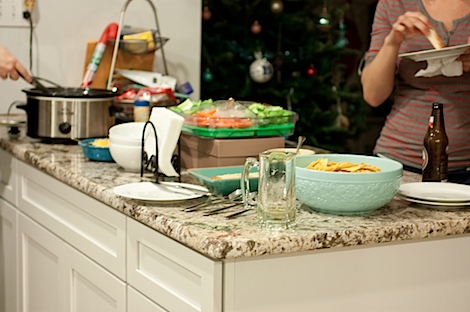 The spread.
I was planning to make chili and corn muffins for the main eats, so I asked hubby to find something we could just throw in the oven for appetizers. He found a Tex-mex mix of 3 appetizers at Costco, and they came in quite handy. The boys loved them!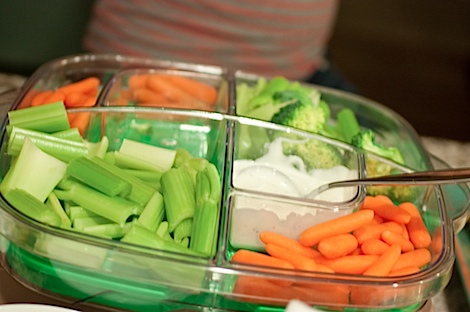 And I was really impressed hubby made this veggie platter all on his own. It was his suggestion, and he even bought the veggies individually and chopped them himself. I realize that's not a big deal to most people, but I thought it was awesome.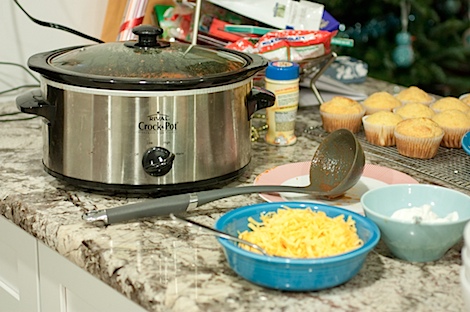 I made my slow cooker chili recipe for the main eats.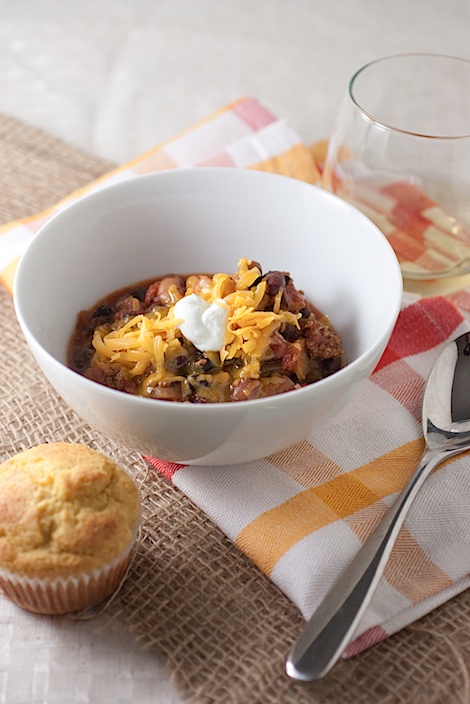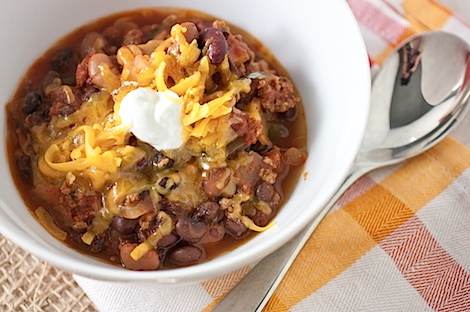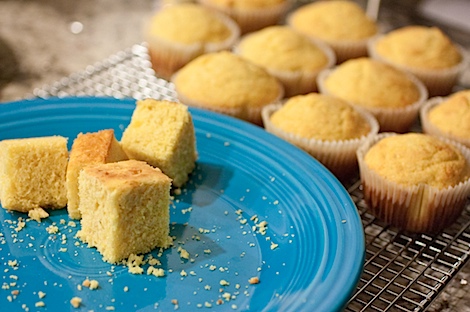 And I also made these corn muffins (and turned one batch into bread).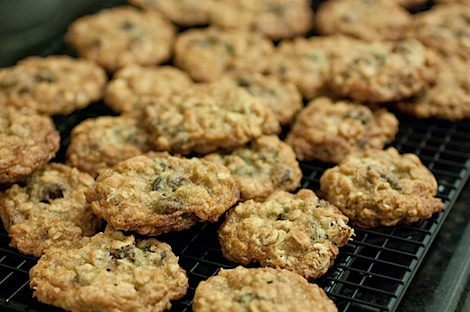 And I made about a hundred of these oatmeal chocolate chip cookies. Not really. But I usually bake in smaller batches, so when this recipe said it would make 3-4 dozen, it seemed like I had so many more cookies than I'm used to baking. I had to do them on 3 pans (2 in one round and 1 in another) with about 6 turns in the oven.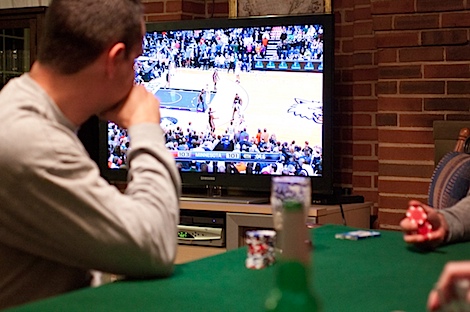 We had games on…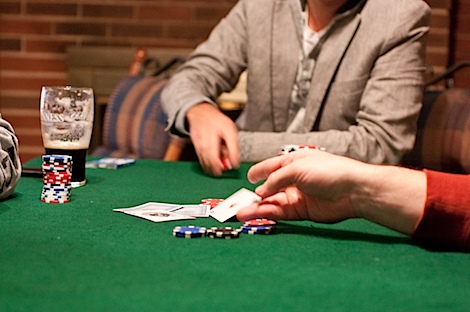 …but poker was the main event.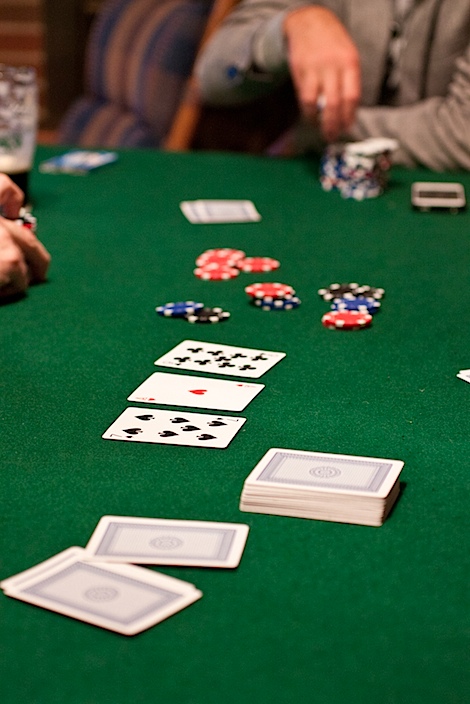 In fact, they're still playing as I type.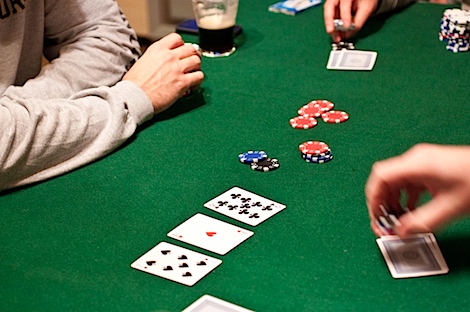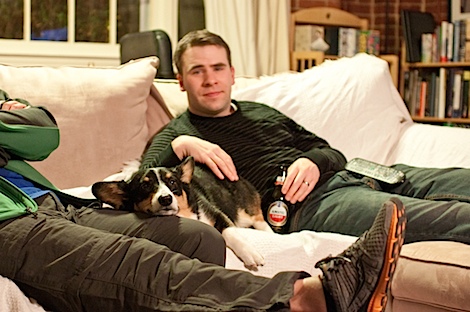 I'm just glad we got all of our cleaning done today so I can relax tomorrow. I'm planning to take things easy for most of the day. I never seem to have much down time, so I'm trying to enjoy it while I still can! 🙂 As for tomorrow night…we're having a low key night at our neighbor's house to celebrate New Year's Eve.
What are you doing for New Year's Eve?