Did you do anything fun for St. Patrick's Day? I actually ended up having a pretty busy weekend…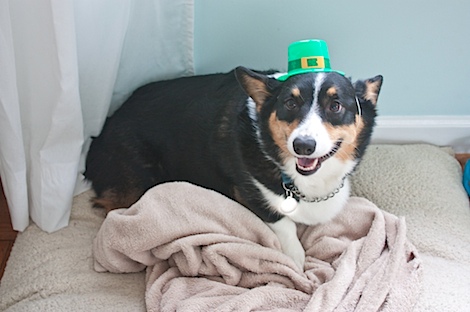 After a full work day on Friday, I headed out with friend and fellow Zumba instructor, Sarah, to represent our dance-fitness company at a local charity Zumbathon for ALS.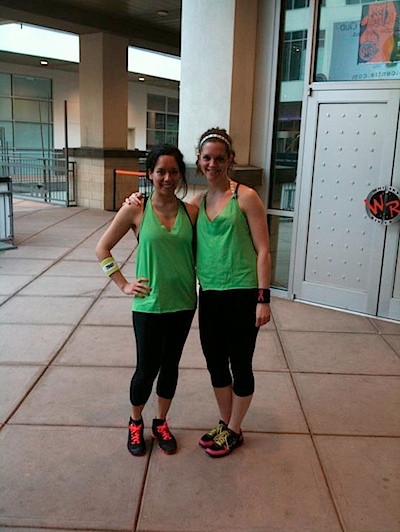 The Zumbathon was a huge success – the place was packed and had guest appearances from ZES Renee Pickett and ZJs Andrea Riggs and Erica Dixon. The event was a whopping 3 hours long, and Sarah and I got to shut the show down by leading the last 2 songs. I did Candyman, and Sarah did Get Low (merengue version).
And for an update – I found out the event raised $1,800 for ALS! Woohoo!
***
As for Saturday…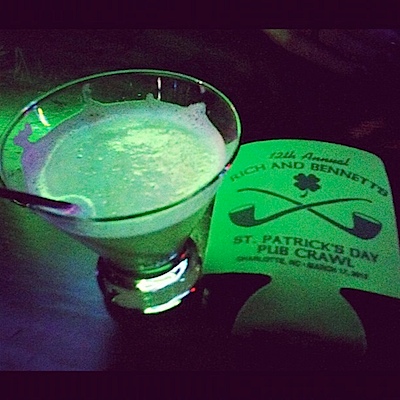 I headed out with about 20 friends for our second annual St. Patrick's Day Bar Crawl. Last year's 13 hour bar crawl was more of an impromptu outing, but this year, there were thousands of people signed up to crawl from bar to bar around uptown Charlotte. I've heard varied reports on just how large the event ended up being. Some people say 9,000 people were signed up, while others said it was closer to 14,000. All I know is, there were people everywhere, packed into every bar around town like a giant frat party.
This year, we started a little later and ended a little earlier. The weather was gorgeous almost all day – warm and sunny like summer. We hit up about four bars, had apple-tinis and gatorade shots, enjoyed some junky eats, and played plenty of spin-the-bottle-dance-off (please see this post for a how-to). And now that I think of it, I think we did the Wobble in almost every bar we visited. Did I mention my group contained several Zumba instructors and the rest were Zumbaholics? 😉
We actually ended the night at a decent hour – right around 10pm. The downside? Getting caught in the rain.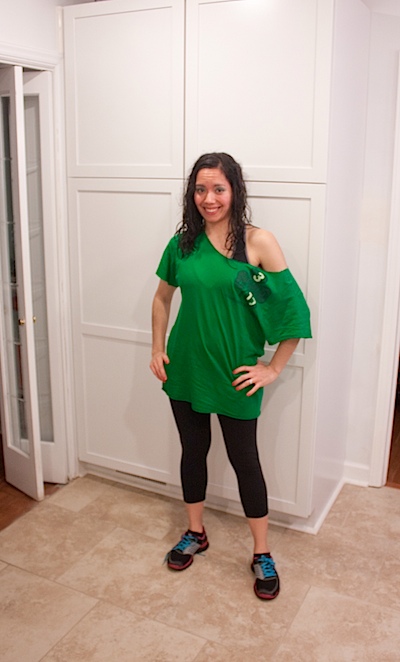 We had to run down several blocks in the pouring rain while onlookers yelled, "Run, Forrest, run!" (yes, they really did yell this at us). Here I am after getting home. Told ya it was raining! I am completely soaked! It was all worth the fun day, though. I had a blast!
Anywho, I came home in time to catch the end of a couple basketball games. I'm not much of a bball fan, but I always join hubby's bracket pool, which gets me to pay attention to games and cheer for various teams I would normally not know existed. I'm currently in 2nd place. Let's hope this lucky streak continues!
How was your weekend? Did you make any green food?