Dad asked me to find the impossible – somewhere for dinner that was cheap, had good service, had great food, and wasn't too far away. I really wanted to check out one of the Facebook recommendations, but they were all a little too expensive, unfortunately.
I did manage to find the chupacabra – a local restaurant with delicious food for a low price tag.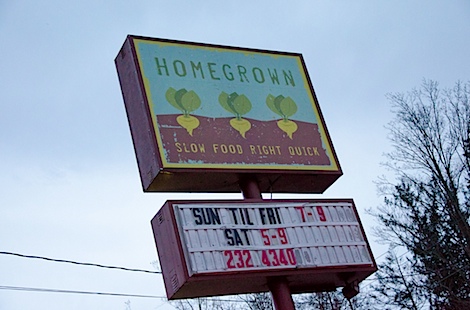 For dinner, we visited Homegrown.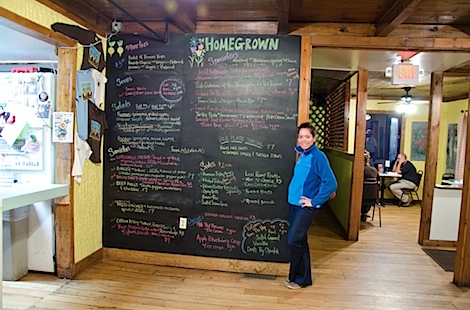 Homegrown features a new menu every night. They keep costs down by using ingredients from local farmers.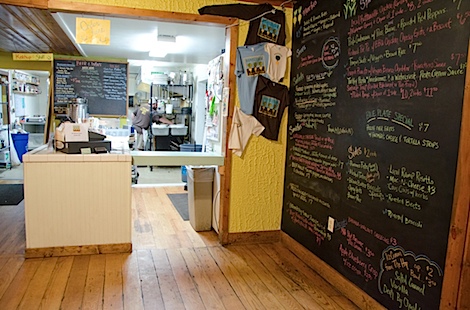 I think they also save a bit of money by not having full on waiters – you order at the counter…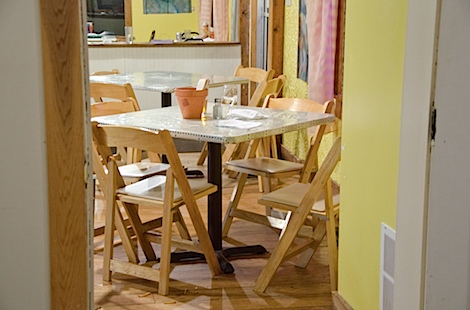 …plus the decorations are quite simple. I thought the place was cute, and I didn't mind not having a waitress waiting on me the whole time. I just wanted good food for a low price tag.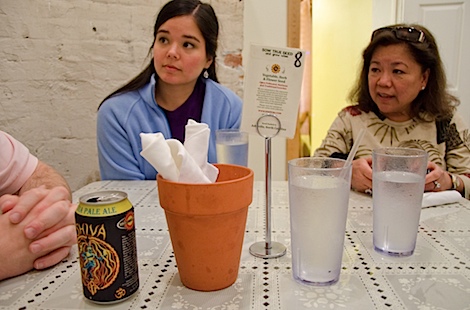 After ordering, you get a seed packet with a number so they can deliver your food later.
Hubby had the Philly cheesesteak (which had much thicker meat than traditional Philly cheesesteaks) and dad had the trout with beets and mashed potatoes.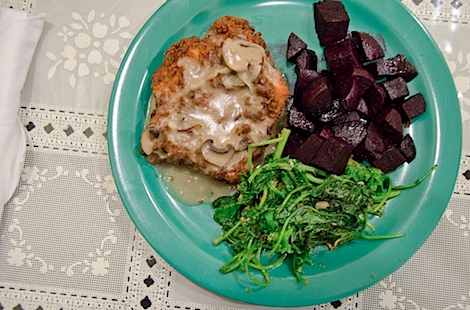 I ended up ordering the buttermilk fried chicken breast with beets and sesame greens. I was really excited that the chicken was actually boneless/skinless with a mushroom gravy. If you're a die-hard traditional fried chicken fan, you may want to skip this. Personally, I don't love chicken skin, so with this dish, I was able to enjoy the crispy goodness of the fried chicken breading. Yum!
Homegrown was fantastic. It was a little north of downtown Asheville (only a few minutes), but worth the drive. Definitely check out Homegrown if you're in town. They have super low price tags (most entrees were around $10-11) and great people working there.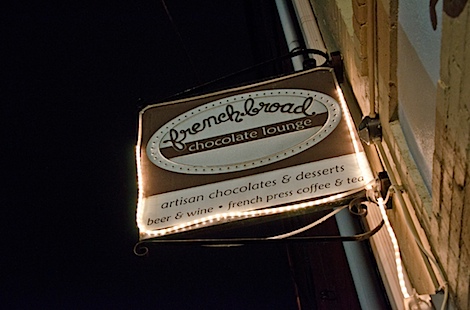 After dinner, we headed back to downtown to check out a place another friend, Gina, recommended – French Broad Chocolate Lounge.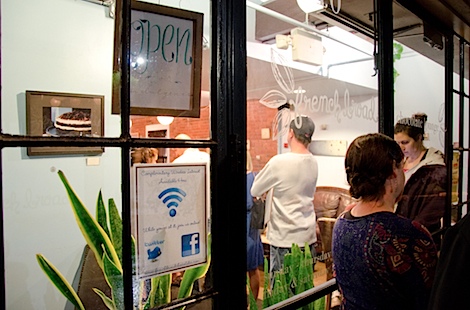 Even though it was Tuesday at 10pm, there was still a line. We were a couple out from the door when we started, but the line moved slowly. I'd read on Yelp.com that the food was worth the wait, so I used the time to select my choices.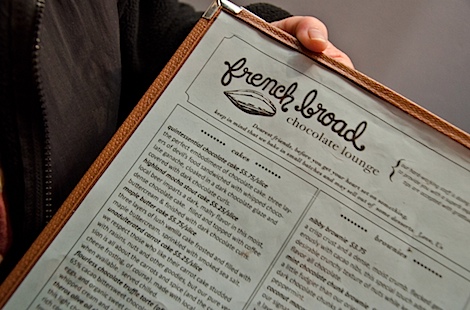 I ordered the quintessential chocolate cake…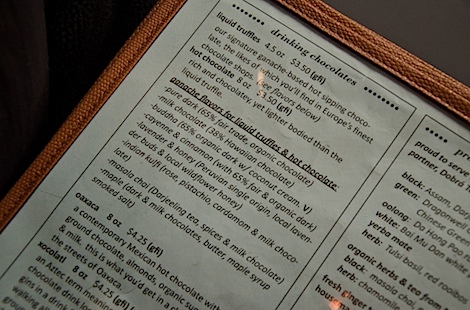 …and a lavendar-honey hot chocolate. I felt like I should order the organic milk with the chocolate cake, but I really wanted to try the hot chocolate and wanted to try to hit all of my must-tries.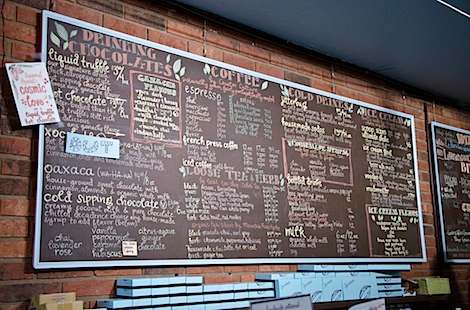 I read a lot about the liquid truffles, but my family wanted to take dessert to go, and I figured the liquid truffles would be better if we were staying there.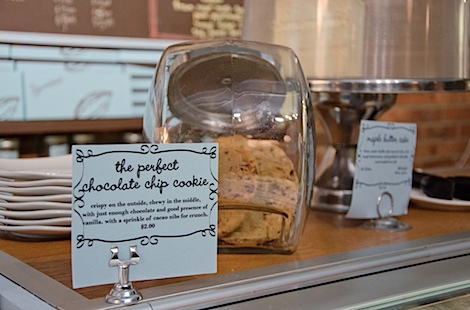 We also tried a couple "perfect" chocolate chip cookies, which were good, but would be in tough competition with my dough balls. ;)3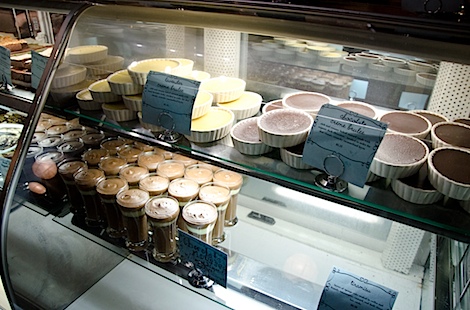 My friend Gina highly recommended the chocolate creme brulee, but those didn't seem like they'd be as good to-go.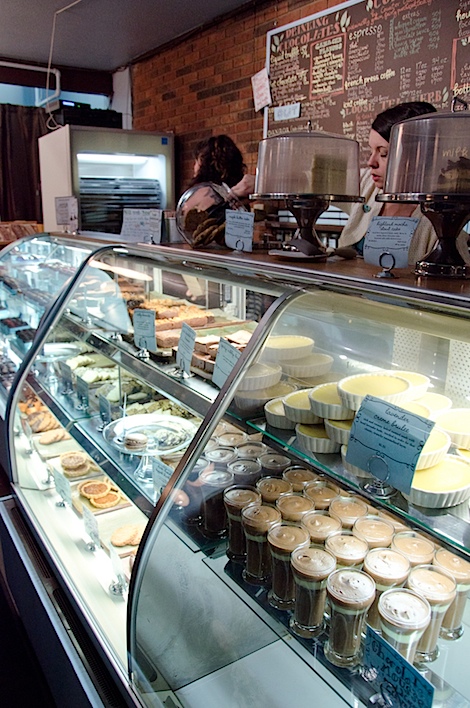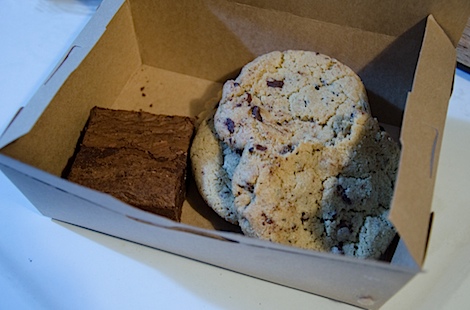 We left with a brownie, a pecan tart, a couple perfect chocolate chip cookies….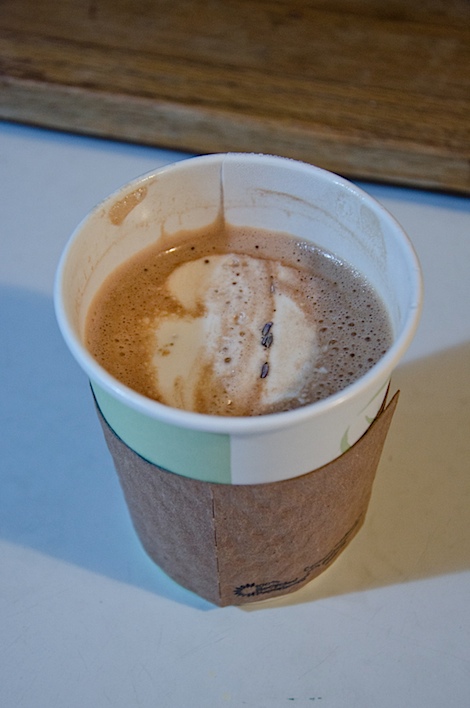 …a lavendar-honey hot chocolate (yum!)…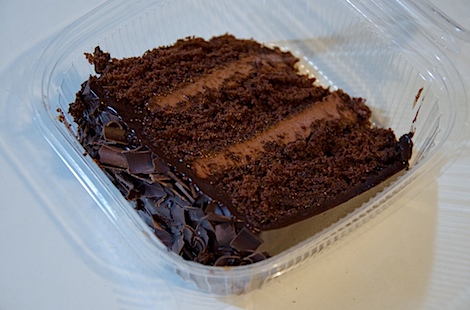 …and that chocolate cake! Wow – delicious chocolate sweets, and yes….worth the wait.
We loved the great local eats! Yum-yum!