I went to a casual house party this past weekend for a friend's birthday and decided to wear these white cut-offs with a loose, striped tank. I'm hoping to get a couple more wears out of these shorts before summer ends.They're so comfy, and I love the stretchy material. The shorts were great until the mosquitos started attacking, but a quick step inside took care of that in no time.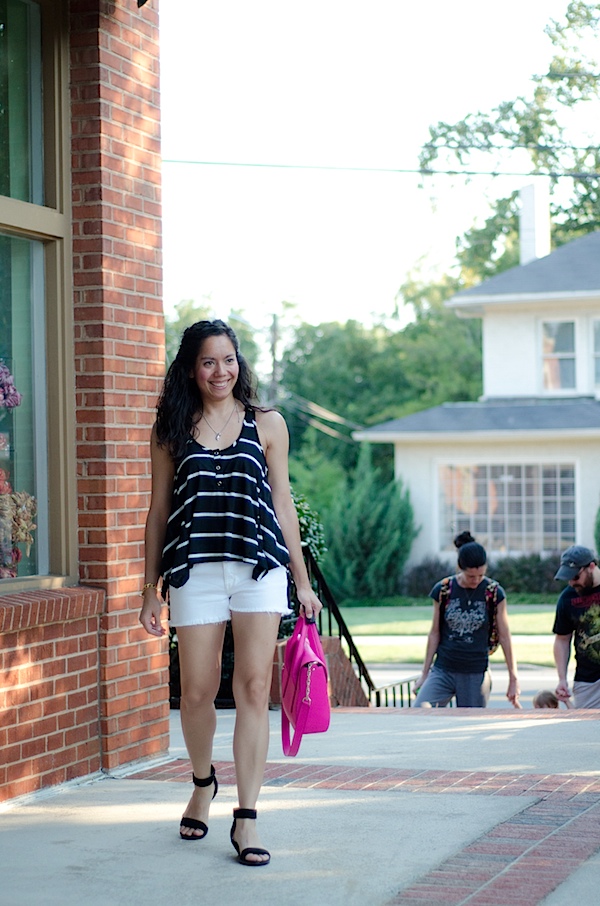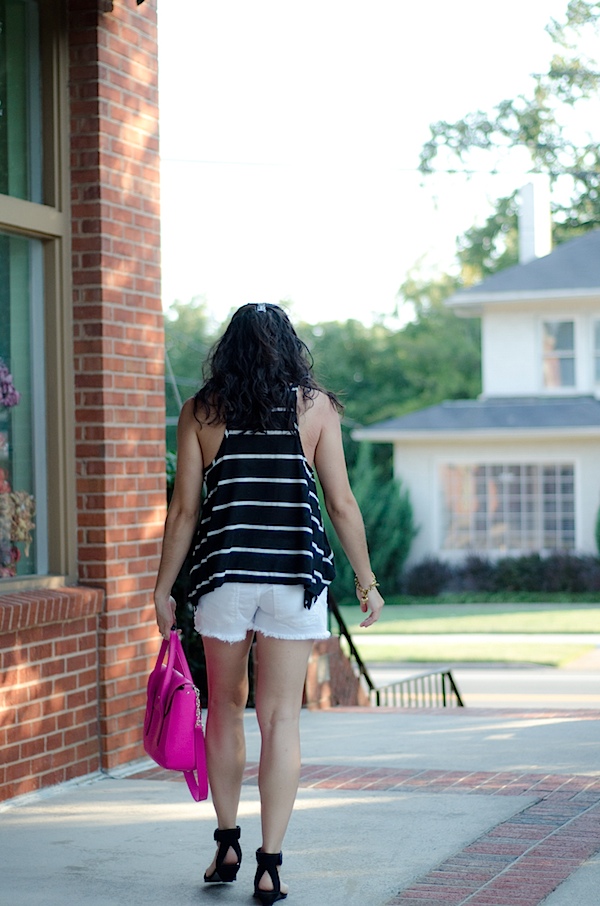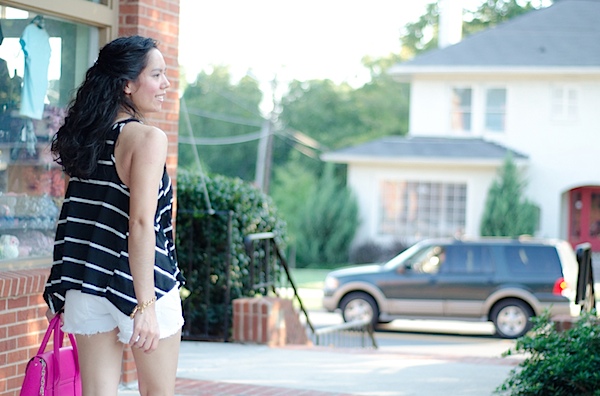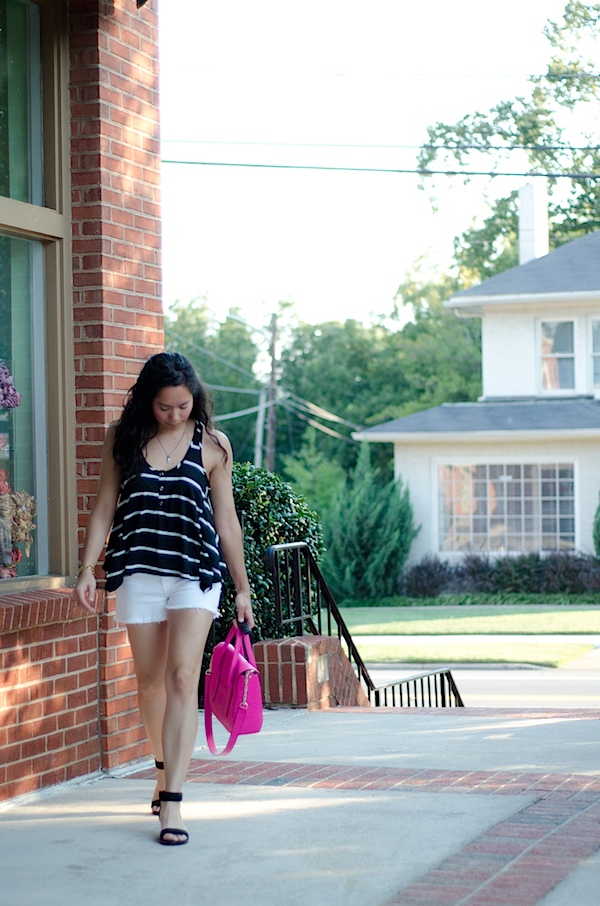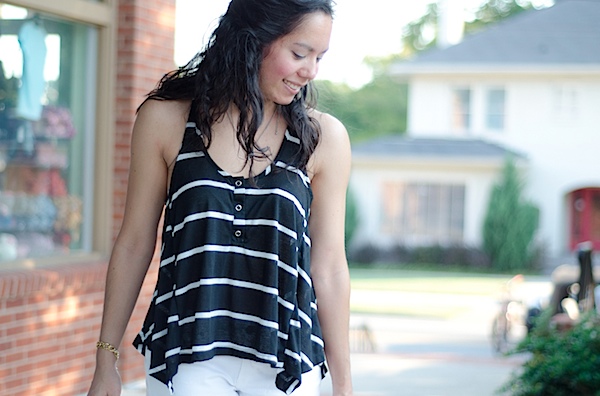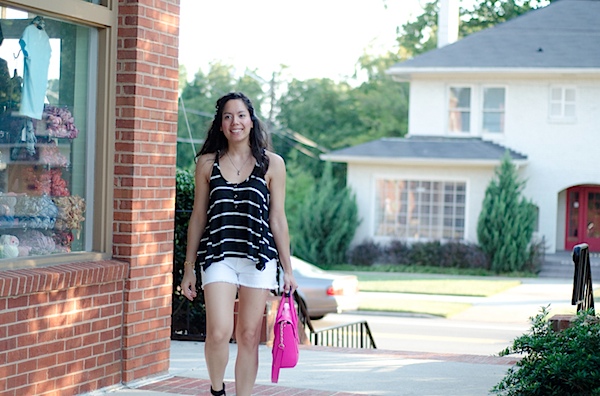 Outfit:
White cut-offs: Rich & Skinny (via Marshall's)
Striped tank top: Urban Outfitters
Shoes: Alexander Wang Vika Wedge
Purse: Kate Spade
Necklace: ASOS
Bracelet: Juicy Couture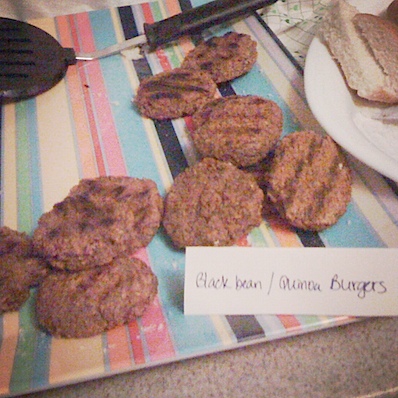 One of the coolest things, for me, at the party was discovering that the birthday girl, Tina, actually made one of my recipes for her vegetarian friends! Click here for the recipe she made – Southwestern Quinoa Burgers .
In other not-so-much-news, I just took advantage of a super sale on Bath & Body Works Wallflowers ($3 each!). I posted about it on Facebook, but what I wanted to talk about was the scents. I ordered a bunch of fall & winter-themed Wallflowers (Fireside Marshmallow, Autumn, Sweet Cinnamon Pumpkin, etc.), and I must say…I'm starting to get excited about fall already. Is it just me?