I got this Ikat top on super sale at Gap. It wasn't terribly expensive full price, but I scored it on sale with an extra 20% (or was it 30%?) off. I first wore it with skinny jeans, but I didn't like the lines of the outfit. There was something off about the neckline and overall wideness paired with the skinny bottom. But, I really like how it's balanced with this fuller skirt. Too bad I didn't figure this out until one month before fall. Maybe I'll get a couple more wears in anyways.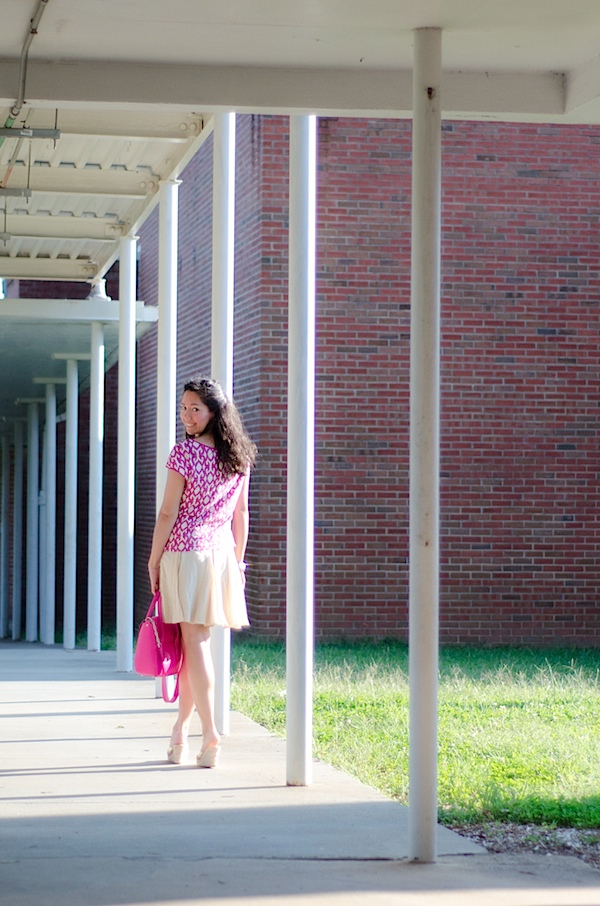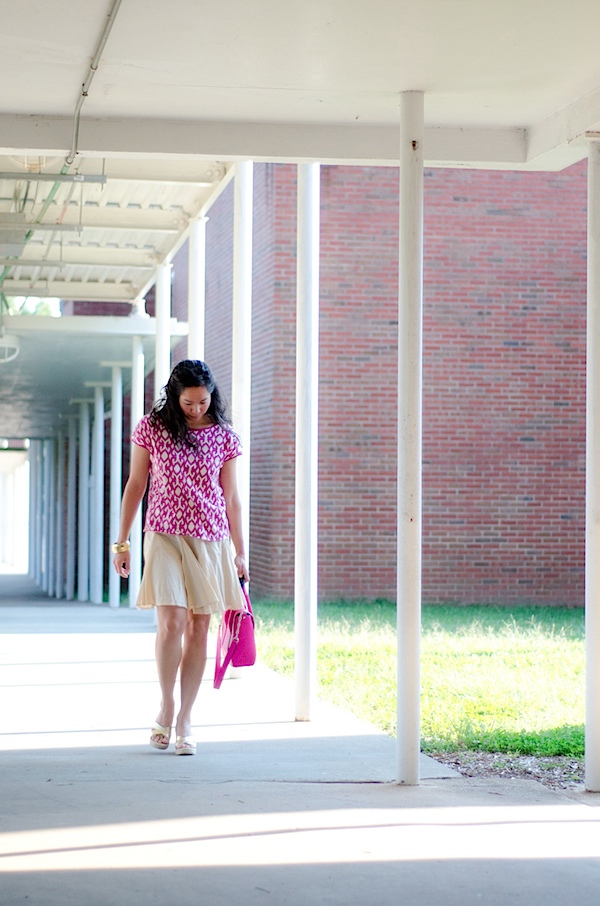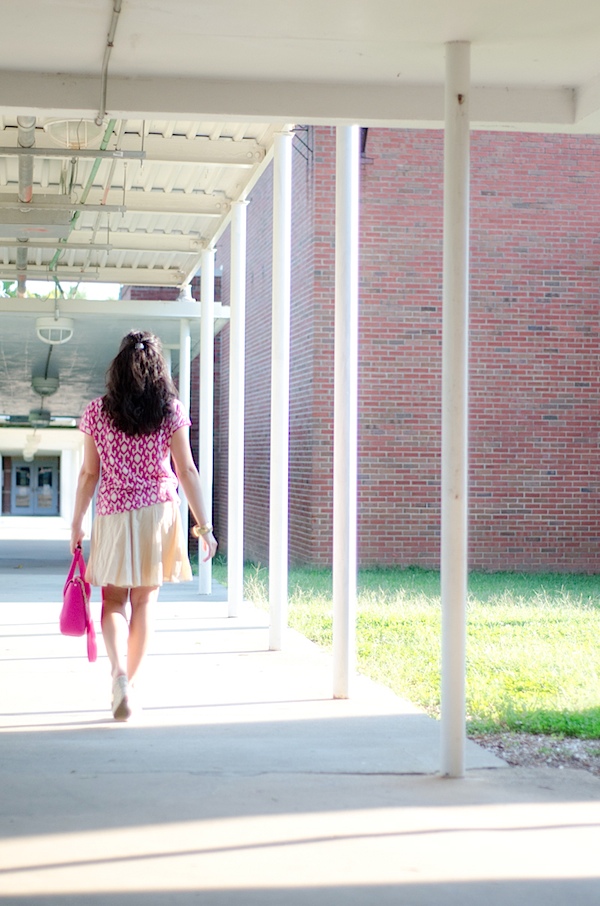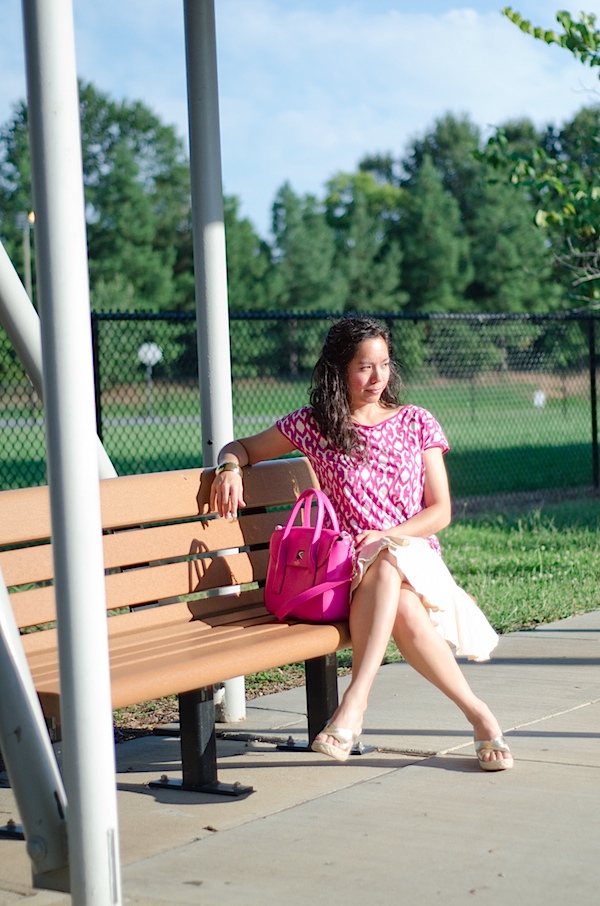 Outfit:
Ikat top: Gap (scored on sale)
Skirt: Banana Republic (old)
Wedges: MICHAEL Michael Kors
Purse: Kate Spade
Bracelet: gift from sister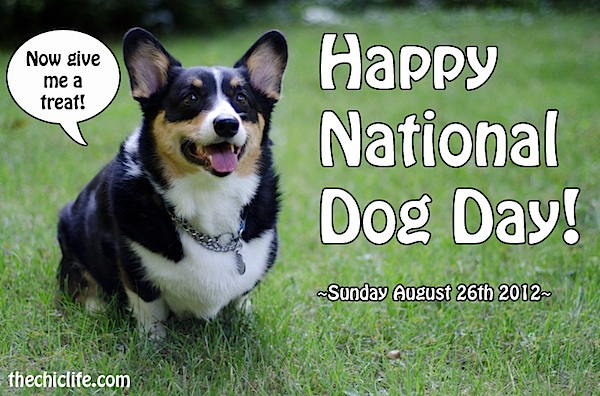 In other news, it's National Dog Day! (Feel free to share this graphic I made. I'm planning to pin it after this post publishes.) 🙂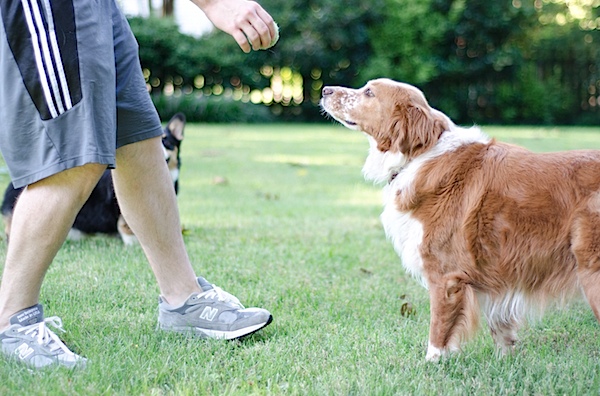 My brother-in-law is in town, and he brought his fun-loving dog, Carey.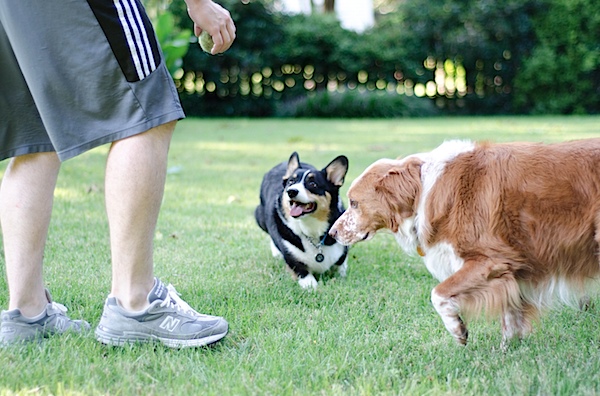 So to celebrate, we made sure they got some QT outdoors.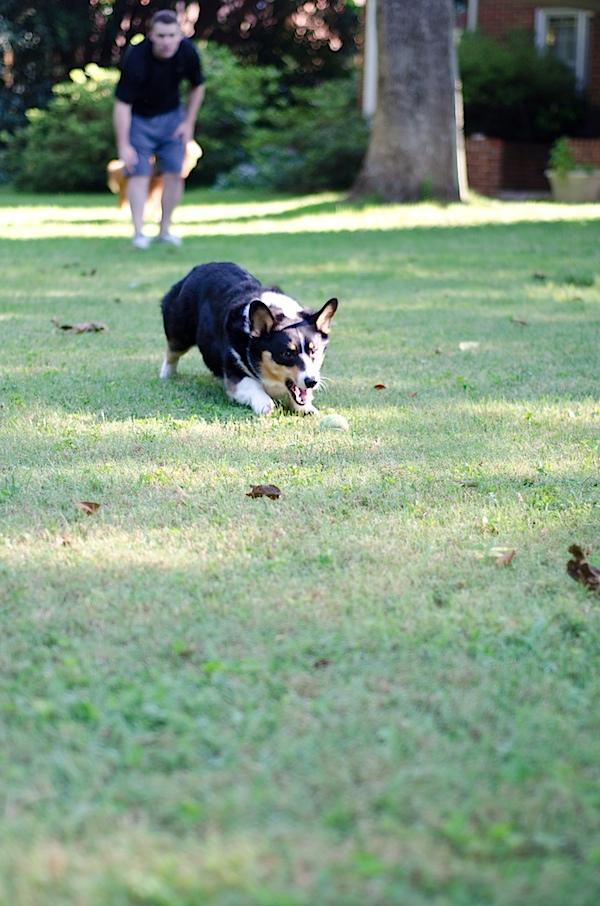 We'll probably give them some extra treats, too. Maybe even let Bailey sleep on the bed a little. He's so spoiled!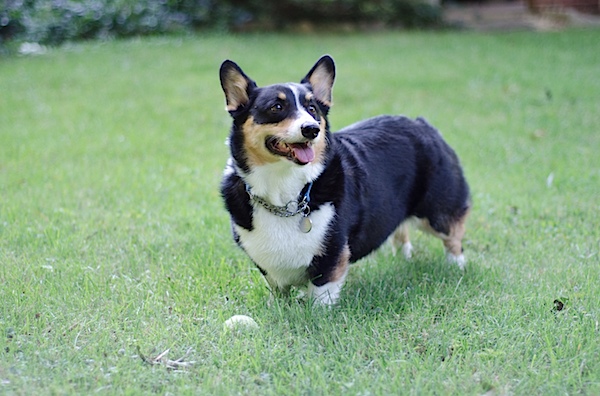 Are you doing anything for your pup to celebrate National Dog Day? Feel free to share a photo of your dog on my Facebook wall here (click)!