Besides a cold front the last couple of days, the weather here in the Carolinas has been beautiful. I'm talking about the days when the temps seem perfectly comfortable – not too hot, not too cold. You can wear jeans without worrying about sweating through them and tank tops without requiring too many (if any) additional layers. So that's what I wore on a recent shopping trip – my mauve-colored skinny jeans and a sweater-ish tank top.
I scored major deals on both the jeans and the tank top, too. I purchased the jeans at a J. Crew sale when they were doing an extra 30% (or was it 25%?) off, so I ended up paying under $20 for them. And I've watched this tank top get marked down and down and down at Madewell until it was also an additional 25% off, allowing me to purchase it for about $25. I love getting great deals on quality clothes!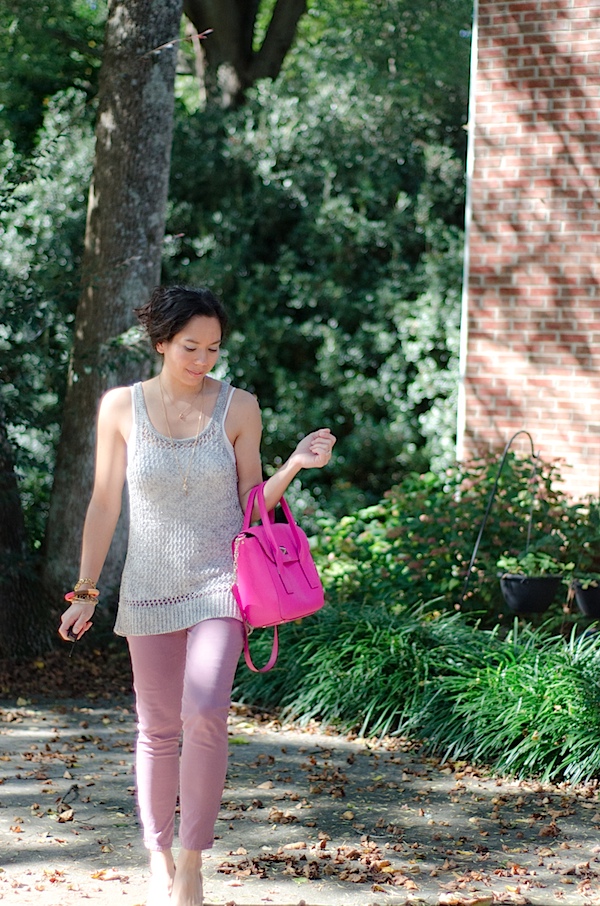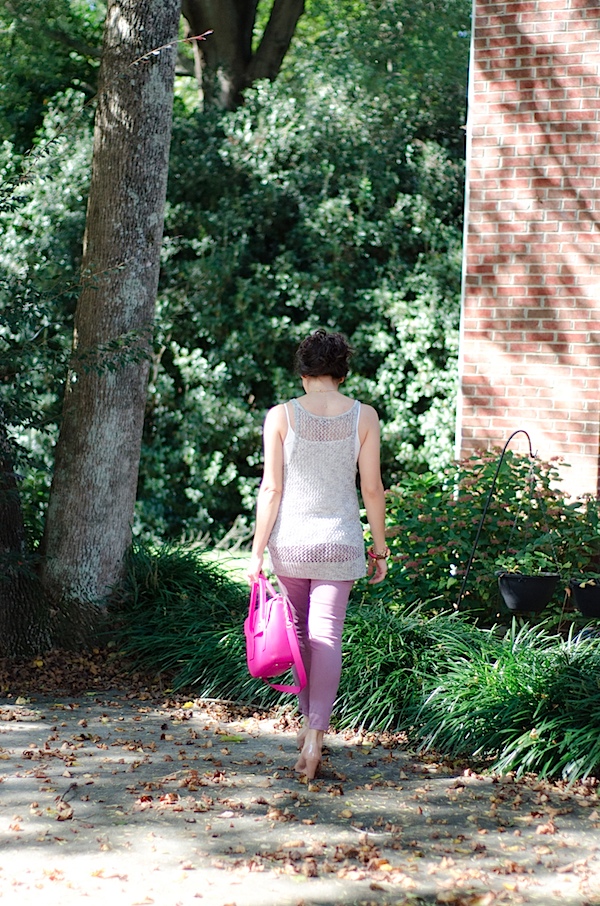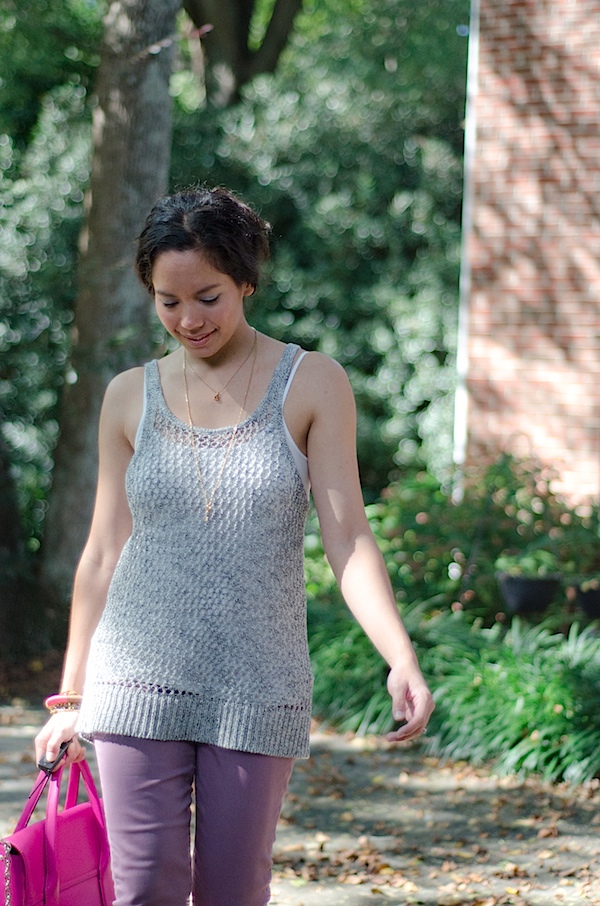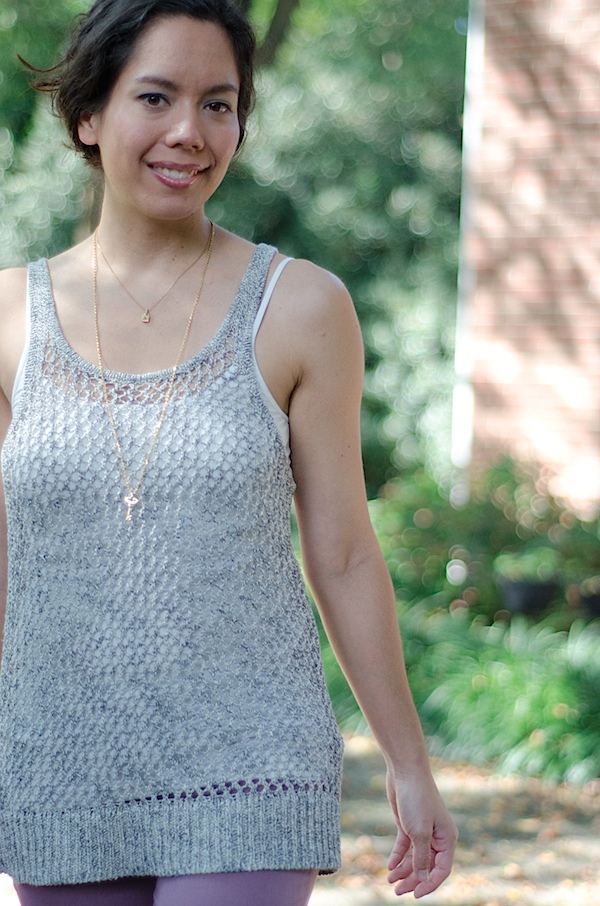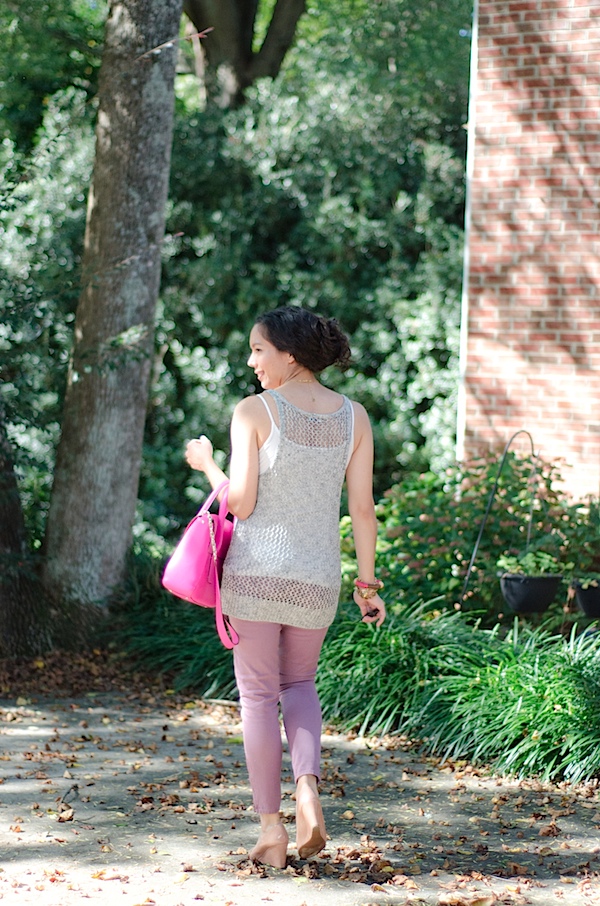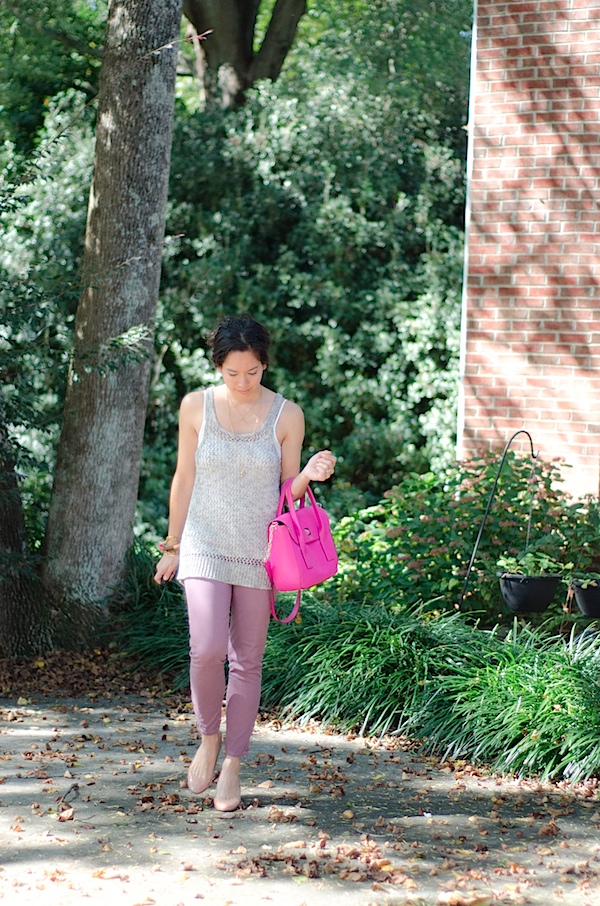 Outfit:
Skinny, ankle-zip jeans: J. Crew
Camisole: The Limited
Sweater tank: Madewell
Ballet pink wedges: J. Crew
Purse: Kate Spade
Necklace: Juicy Couture
Bracelets: Juicy Couture, ALDO, gift from family
***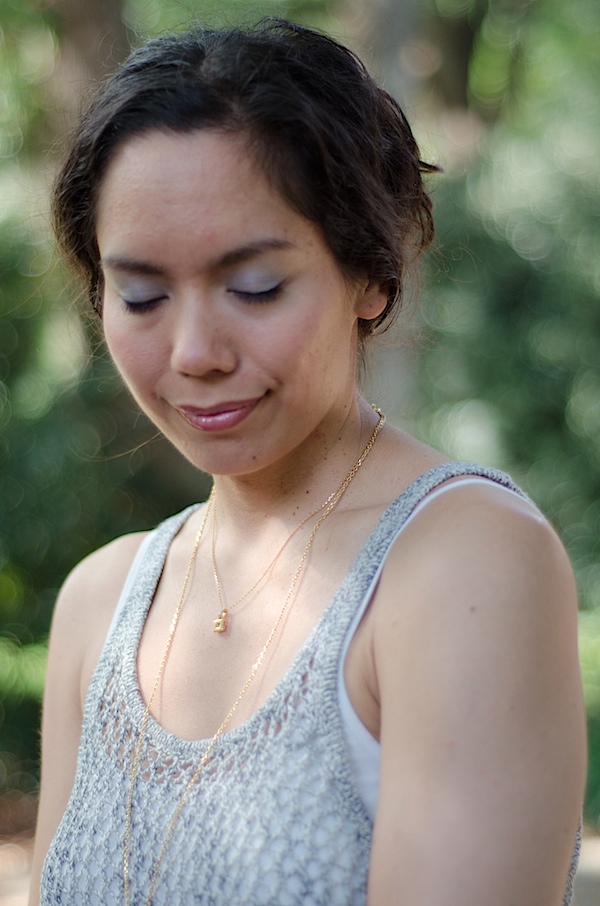 I don't talk about Beauty much here on The Chic Life, mostly because I feel way too clueless in that area to say much of anything. But, I did happen to get a make-over at my local MAC counter to check out the new Marilyn Monroe collection, so I thought I'd share some photos of the results.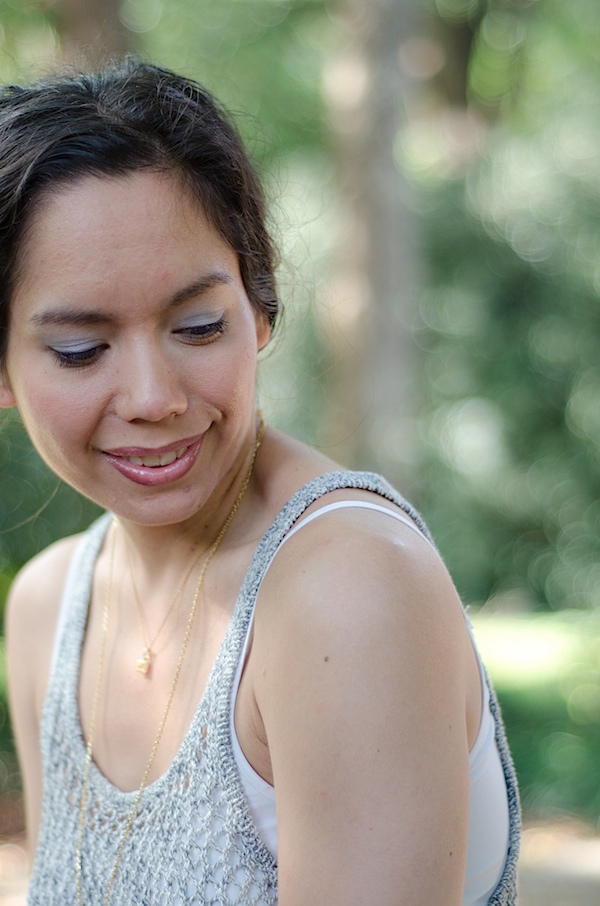 I also asked you guys on Facebook if you'd be interested in me making a "haul video" sharing what I got and why, and you said you're interested, so I'll try to put something together. I recorded something on Saturday with the make-up I'm wearing in these photos, but it was taken after the 5k, so I'll probably try to re-record something preferably not immediately after working out and sweating in the sun. lol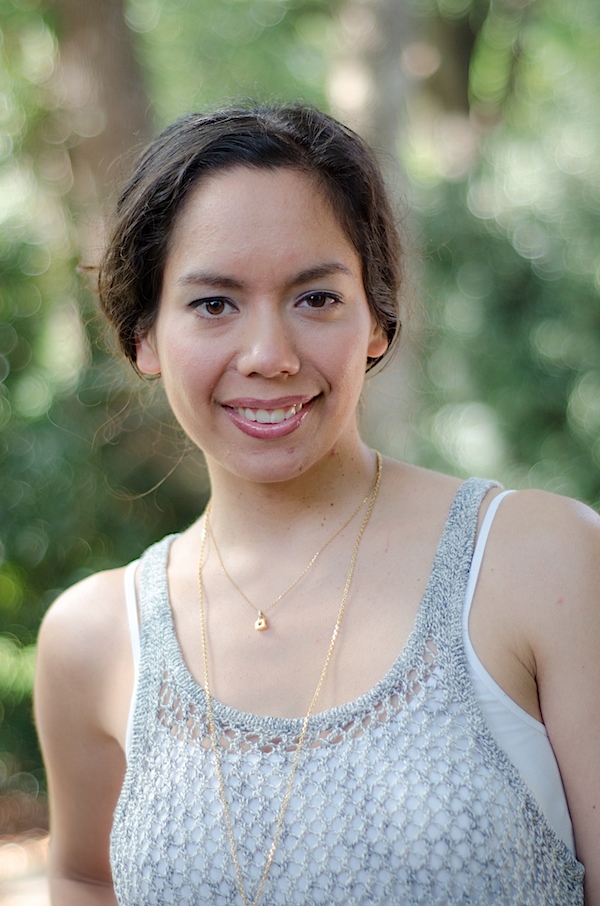 Anywho, unfortunately, most (if not all) of the Marilyn collection has already sold out. But, of the collection, I'm wearing the nude-toned lip stick (Pure Zen) (with some darker lip liner) and the shimmery lip gloss (Little Rock). I'm also wearing one of the Marilyn blushes (The Perfect Cheek), and the 2 blue-gray-toned eye shadows (Silver Screen and Showgirl). I haven't purchased make-up in a long time, so I decided to get a couple things from the collection to update my fall/winter look. Have you guys gotten any cool new make-up lately?
Reader question: What types of clothes are you wearing this time of year? Are you layering up now or rocking shorts?