I woke up extra early this past Saturday for a special event.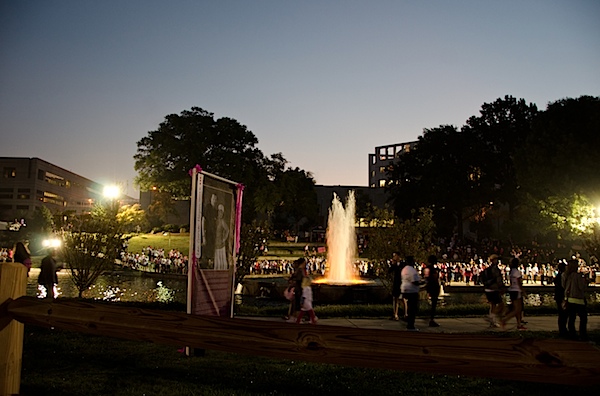 I participated in my first Susan G. Komen Race for the Cure. I don't know why I've waited this long to participate, but if you get anything from this post, I hope you're encouraged to participate in your local SGK Race for the Cure or another charity race. I think I was trying to avoid the crowds and 3+ miles of walking, but those are silly excuses in the grand scheme of things.
Here's some logic for those on the fence:
So you don't like crowds? -> This crowd is friendly, and you usually only see the small group right around where you're walking.
Say you're not a runner? -> You can walk it!
Don't want to walk 3+ miles? -> They have a 1 mile option (at least they did at my event), but the 5k really isn't that bad. If you can walk for about 2 hours, you'll be good. And you spent that long walking around the last time you were at the mall, riiight?
Does the 5k make you think of an intimidating race? -> You can take this one at your own pace (including leisurely walking or dance-walking…whatever you fancy) by doing the recreational 5k. Easy and low-stress.
Feel free to share more excuse-busters in a comment.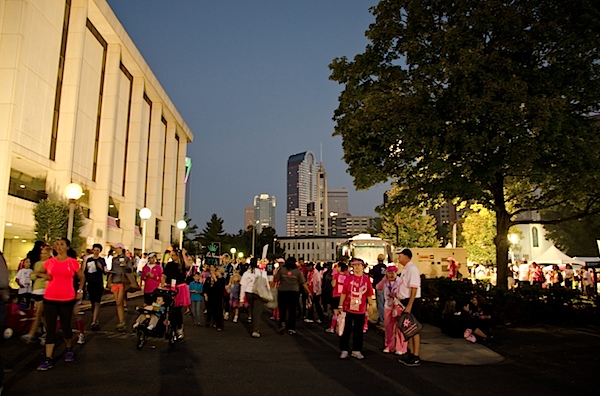 I won't lie, the parking was a little frenzied, but the rest of the day was great.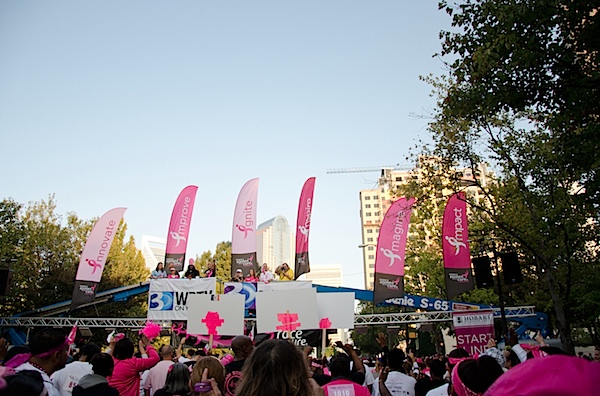 The air was buzzing with positive energy, and the 5k wasn't even too bad to walk. You guys know I'm not much of a runner/walker.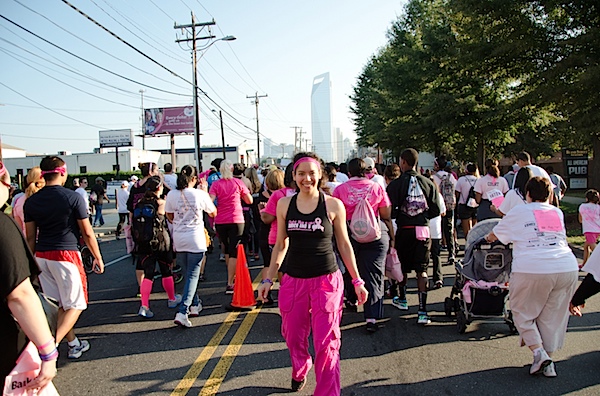 Unlike my last 5k, my goal on this one was more about the overall experience. I wasn't worried about running or finishing in a certain time. In fact, I did the 5k with a bunch of my Zumba friends, and we did a dance walk, complete with our own speaker and a fun playlist. Being with my friends, along with the music, made the time fly by.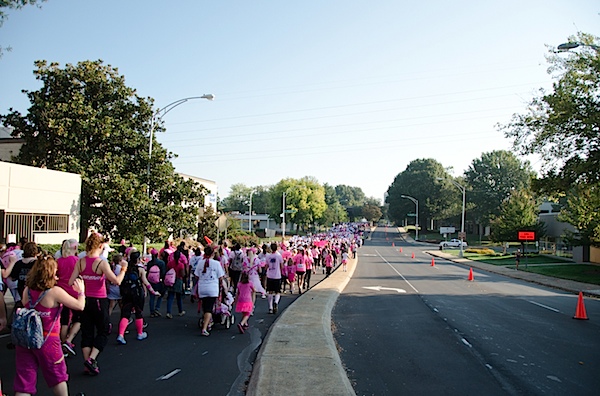 The 5k was over before I knew it!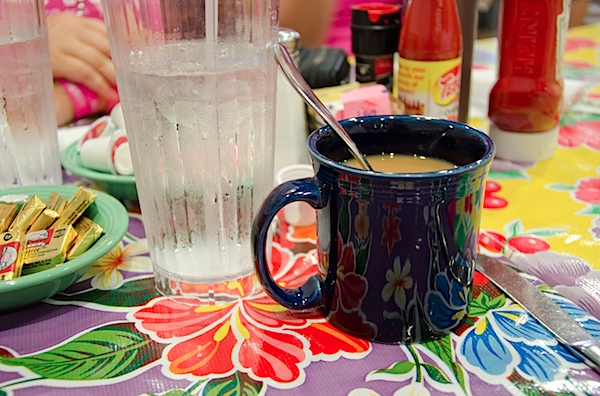 Luckily, we had planned ahead for something special after the 5k – breakfast at The Flying Biscuit! And since you guys requested more "eats photos," I thought I'd share a couple.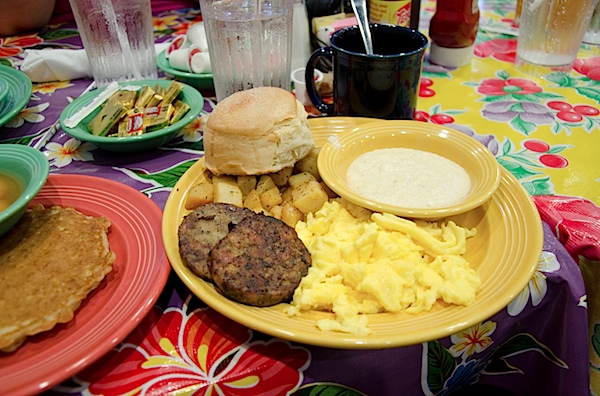 I got my usual – The High Flyer with half grits, half potatoes.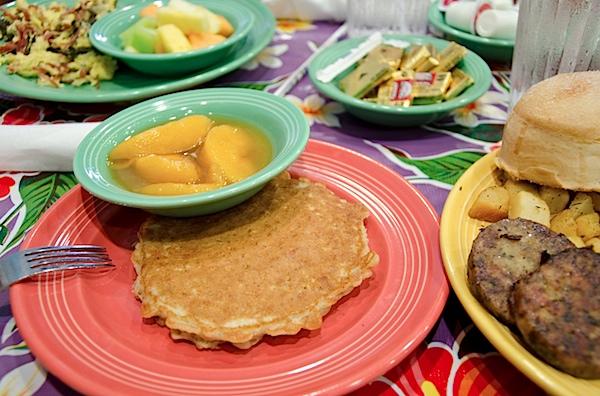 It was a great end to the morning's activities.
***
Here's a quick video I put together of the 5k to help share the experience. Hope you like it!
Thanks for reading and watching!
***
Reader question: Have you done the Race for the Cure? How was your experience? Did you walk in honor of someone?