These Ash sneaker wedges have been a recent wardrobe investment. While I would have loved to purchase the Isabel Marants, they were sold out.
Okay, they were also out of my budget. Though, my (ridiculous) inner shopaholic has half a mind to save up for them.
These shoes are pretty much perfect for me because I love a combination of comfort and style. As much as I like being stylish, I won't really wear something if it's too uncomfortable. These wedges are both easy on the feet and fashionable. I think they're pretty hit or miss with most people – either you love them or hate them. Personally, I love them, and I think they really speak to my sporty side.
I decided to wear them to our Disco Drag Queen Brunch this past Sunday, but I still wanted to wear something fun to match the occasion. As it turns out, my closet isn't what it was when it was in college (read: it's pretty boring). No sequins (well, except for that bra, but that only works for "special occasions"), very few sparkles, and not much in the way of bling. I think I need to go shopping. I decided on this leopard top by Zara and kept the rest of the outfit super simple. I considered tucking in the shirt, either partially or all the way, but I left it out. Now, that I'm looking at these photos, I sort of wish I had tucked it in. That's what I get for still not having a full length mirror. Maybe Santa will bring me one?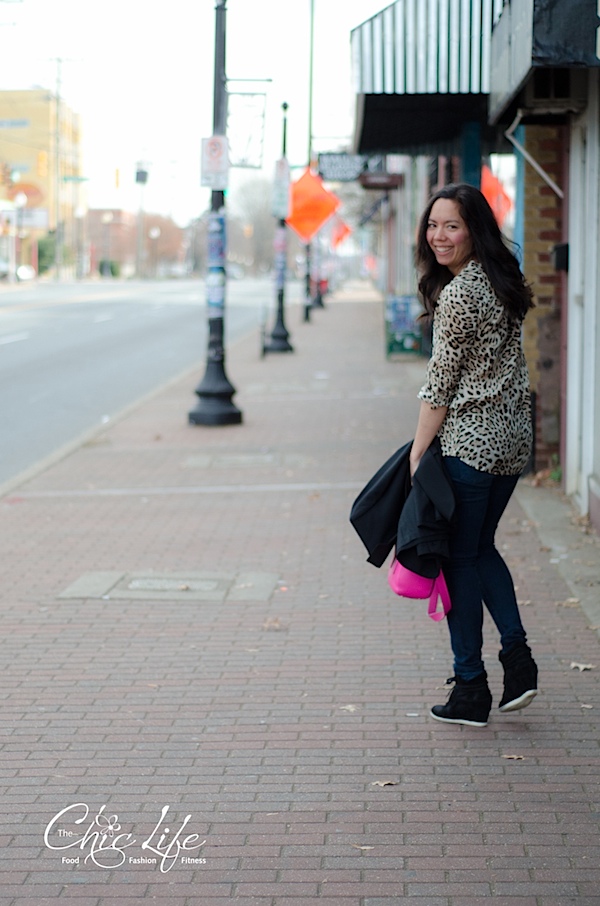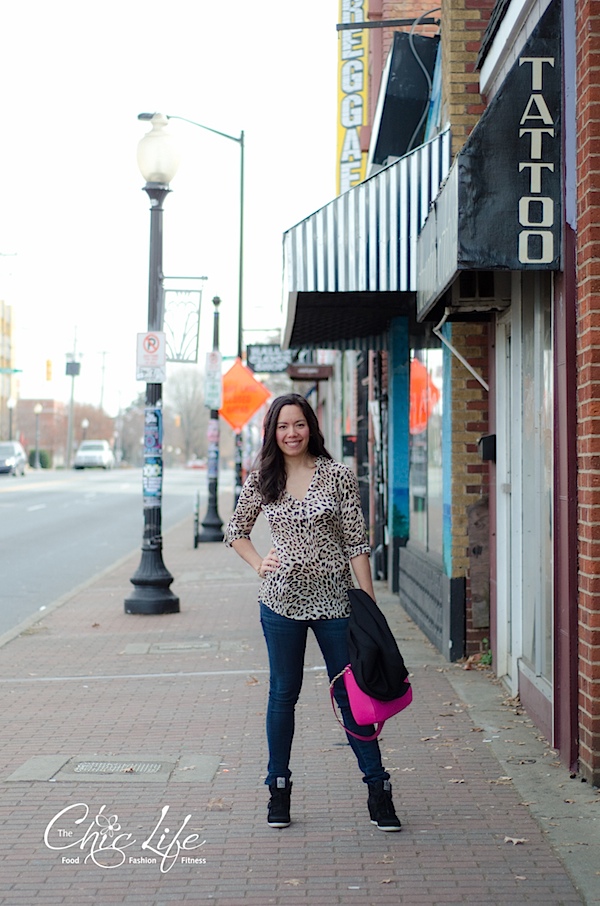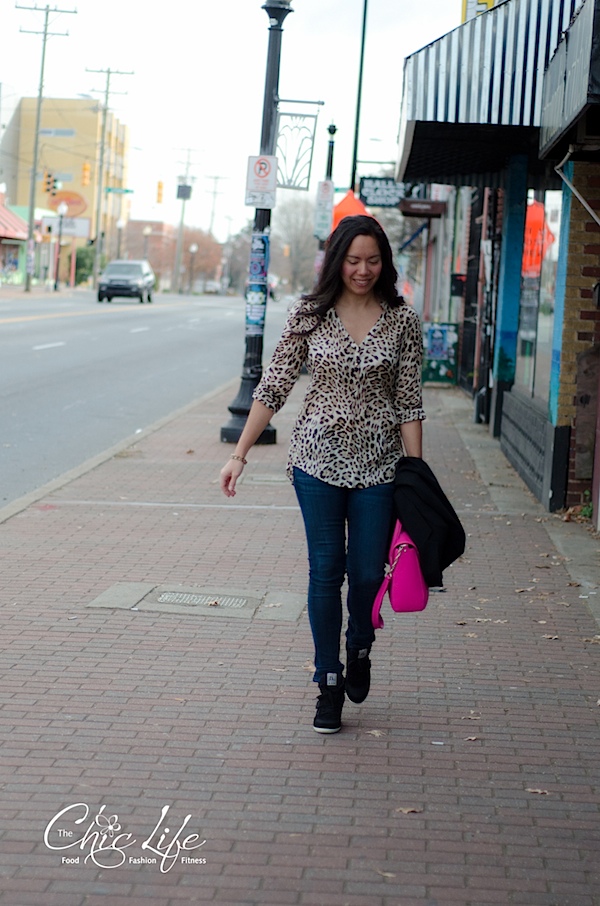 I also had a blazer to add, but it was unseasonably warm this past Sunday. A good problem to have, in my opinion.
Outfit:
jeggings: Citizens of Humanity
leopard print shirt: Zara
bracelet: Banana Republic
Reader question #1: Which way should I have gone: tucked or untucked?
Reader question #2: Does anyone have a recommendation on where I can get a good full length mirror?