Lately: Start-Ups
It's been a bit of a whirlwind around here lately. Besides the normal madness, I decided to participate in Charlotte Start-Up Weekend this past weekend. I pitched an idea for a site that is similar to Petfinder.com but more for pre-adoption – so rescue groups to track/organize their animals, facilitate fundraising, and to leverage social media to spread the word of their organization, fundraising efforts and animals. My idea wasn't selected to move forward for the weekend, but I did receive a good response from some people at the event, as well as, from friends (online and IRL). So, I'm strongly considering making it a reality anyways. I'm stubborn like that. Now, I just have to learn a new programming language (I'm leaning towards Ruby) to make it happen since I have no money for a developer. lol Unless anyone out there would like to help me? *hint, hint*
As for the rest of the weekend, even though my idea didn't make it far, I was super excited to join my friend Katie's team to help work on Plate Share. From the Facebook page (which you should totally Like): "Plate share is a social food photo-sharing smart phone application that empowers each and every one of us to make charitable giving second nature by rounding your restaurant bill to the nearest dollar and donating the change to feed the hungry." I think the idea is outstanding, and though we didn't win the event, we are planning to continue meeting to bring Plate Share to life! Stay tuned for more details.
The event was so amazing…it's hard to put into words. And it's almost midnight, so I won't try. I'll just say that I can't wait to see what comes out of the weekend – for me, for Katie, for our team, for everyone who participated, and for everyone who tuned in. Let's make big things happen!
***
Soul Food Potluck
As for the title of this post, I had a Soul Food Potluck with some of my Zumba friends. This was definitely a theme we'll have to repeat, because it was so delicious.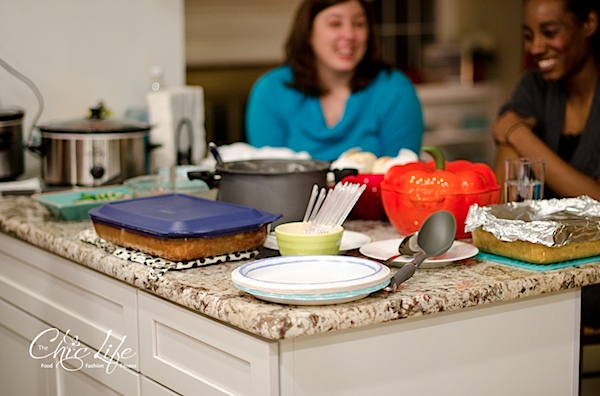 I was so hungry, I forgot to take up-close photos of each dish, but there were some goodies in the collection.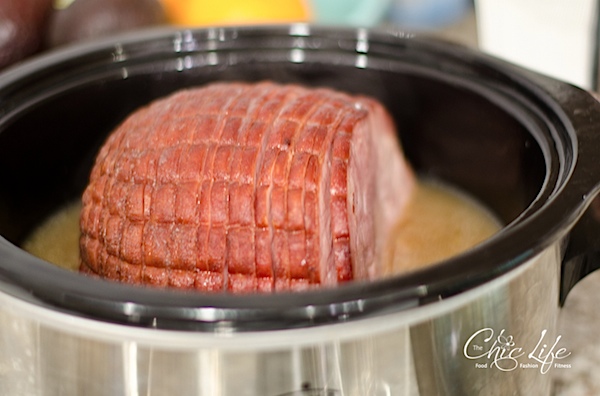 We had spiral sliced ham.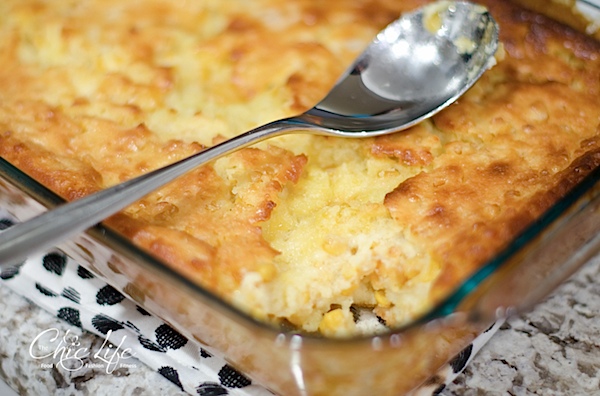 Sarah brought unique and oh-so-delicious corn soufflé.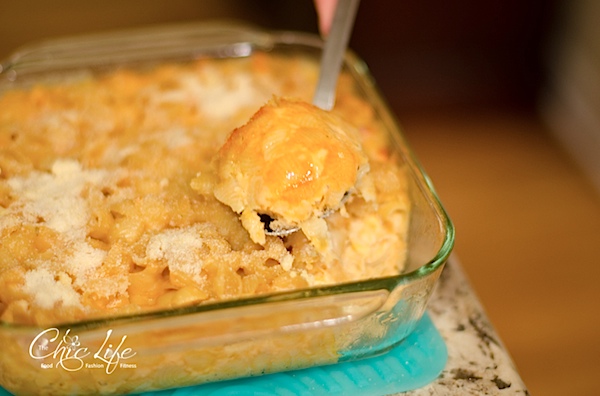 Lindsey brought gooey, yummy mac and cheese.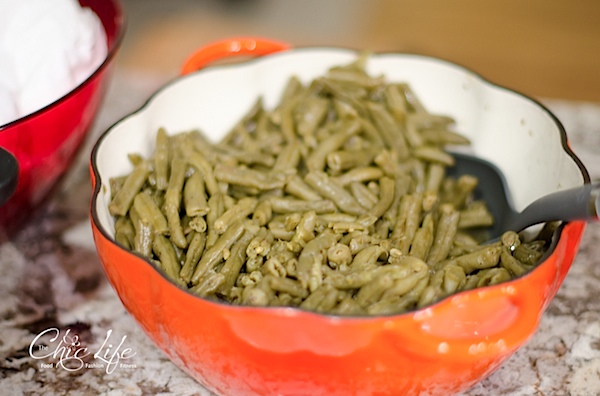 Erica brought her almost-famous green beans (they're made with bacon!) – so tasty, they really should be famous.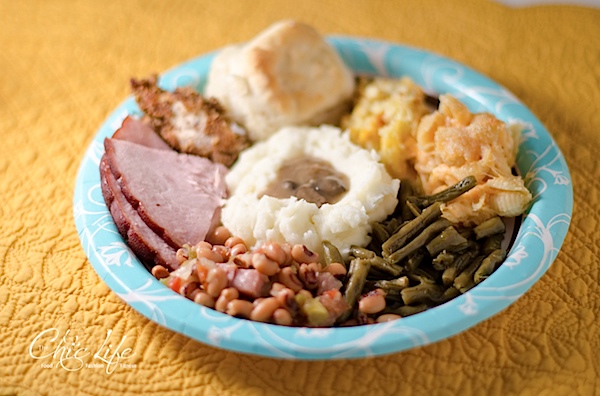 Here's my full plate complete with Dana's spicy black eyed peas, Ashley's Whole-30-friendly-almost-crusted-chicken, and Moody's creamy mashed potatoes with mushroom gravy. Oh, and a biscuit.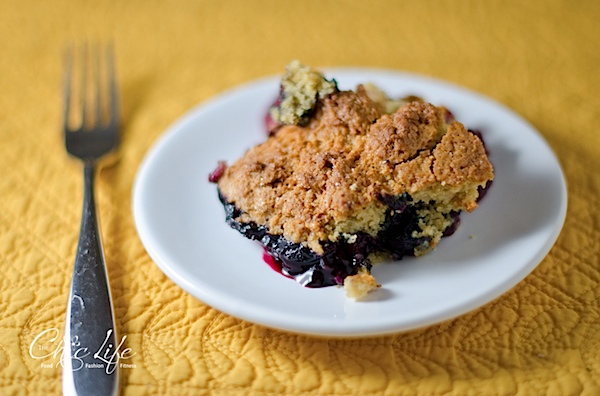 And for dessert – a simple mixed berry cobbler.
It was a delicious and fun evening! We enjoyed great eats all night, watched some hilarious comedies, and even learned how to play black jack.
***
Giveaway Winner
Now, onto the Savory Spice Shop Southend giveaway winner. I used a random number generator to pick a winning comment, and the winner is…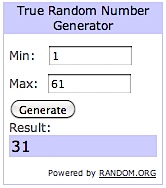 Congrats to Krystle! Krystle – you can go ahead and pick up your spice gift set at the Savory Spice Shop (Southend location).
Remember – you can still get a free bag of sample spices (while supplies last) at the shop when you tell them The Chic Life sent you.