"Cancel that order on Amazon if you can." My friend Sara texted me that the day after I posted on The Chic Life's Facebook page that I had just ordered my first Clarisonic from the online retailer. I thought I had researched, but the Clarisonic I purchased only had 1 review, and it was positive. After texting more with Sara for additional info, I looked up a couple Clarisonic products on Amazon with 80+ reviews and wouldn't you know it, there were multiple reviews saying the serial numbers weren't legit. Some reviews said that when they contacted Clarisonic, they were told that Amazon.com wasn't an authorized reseller while others claimed the products were actually fakes.
Quick side note: This post contains affiliate links, which means that if you use one of those links I may make a small commission at no extra charge to you. Please feel free to reach out if you have any questions.
What Clarisonic Said About Legit Authorized Dealers and Shopping Online
Luckily for me and thanks to Sara, I was able to cancel my order (phew!). But, I wanted to do some more research for you guys. So, rather than relying solely on reviews, I went straight to the source. I emailed Clarisonic inquiring about whether or not the reviews were true.
Here's what they replied with (very promptly, may I add):
Hello,

Thank you for your inquiry. eBay and amazon.com are not authorized dealers; therefore purchases made from these sites are not eligible for money back refunds and in some cases, warranty replacements. Here is a link to our blog that lists all of our authorized dealers: http://blog.clarisonic.com/2012/12/26/clarisonic-international-shopping/

If you have additional questions, please don't hesitate to contact us again.

Regards,

Megan

Clarisonic Customer Care
So, online buyers beware. Please be sure to go check the Clarisonic list of authorized dealers (click here to visit) if you're shopping for a new Clarisonic product (online or in-person).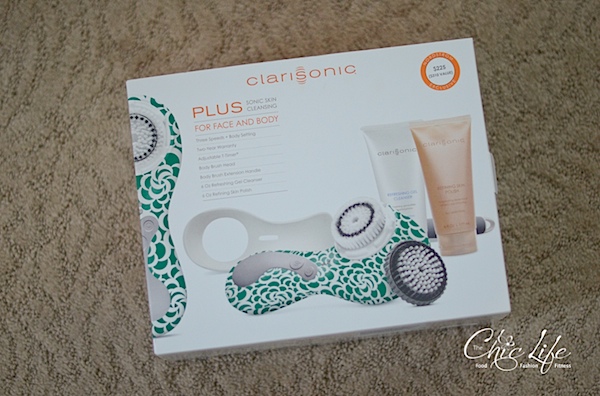 Nordstrom currently has some Clarisonic (I think some as part of their anniversary sale) packages that have general discounts or special colors. I ended up ordering the 'PLUS Dahlia' Clarisonic package, but my friend Dion also tipped me off that skinstore.com (which was on the Clarisonic list when I checked yesterday) often has 20% off coupons! Woohoo!
So, you can save money on your Clarisonic, just be careful that you purchase from an authorized retailer. Happy shopping!
More Beauty Tips and Ideas
Click here to view my other Beauty-related tips and ideas
Thank you so much for reading!