I posted this yesterday morning after receiving an email I had hoped would have different content: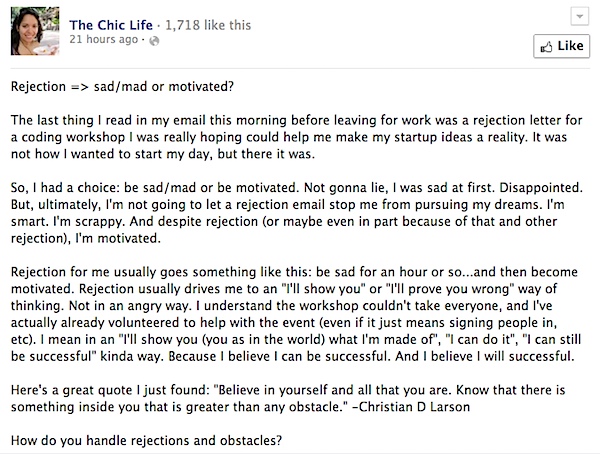 I was happy to see a great reaction to my Facebook post, so I thought I'd share it here on the blog, too, for those of you who don't already follow The Chic Life Facebook page. And for anyone curious about my volunteer offer, I haven't heard back yet. I do hope they let me help with the event!
I also made this graphic in case anyone wants to share/pin/etc. this fabulous quote: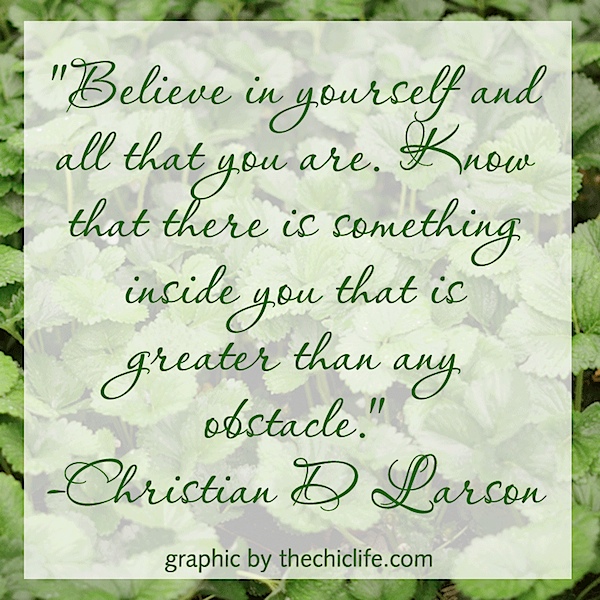 So, if you didn't weigh in on Facebook already, how do you handle rejections and obstacles?
I choose to let them be inspiration. The glass is half full if I see it that way.