We recently celebrated Bailey's 6th birthday! I can't believe he's six already. I feel like he's still a puppy most days!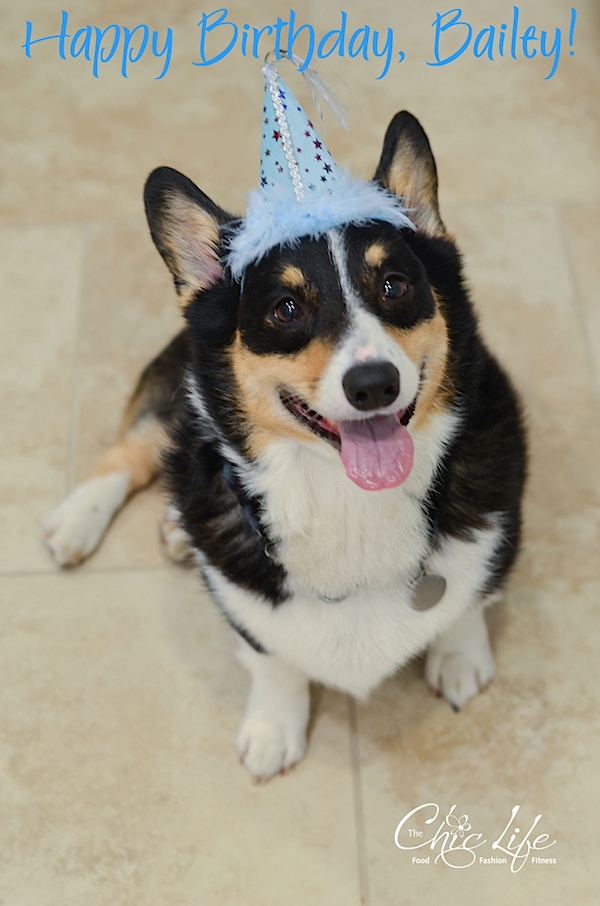 The funny thing about Bailey and his birthday is that he knows what birthday cake is. We'll ask him, "Does somebody waaaaaaannntttt…birthday cake?!" To which he always licks his lips, like, "Heck yes, I do!" Yup, he knows what birthday cake is, and I don't mean the kind you get at a grocery store. Every year, we get him a specially-baked, dog-friendly birthday cake from local shop, Canine Café, where they bake all kinds of delicious pet treats in their shop.
***
As for the birthday cake…just look at his reaction to seeing his birthday cake…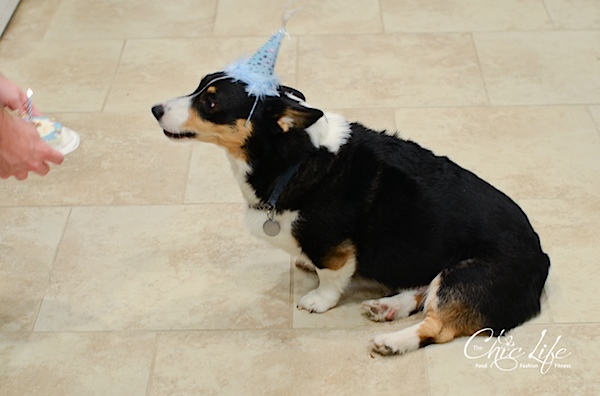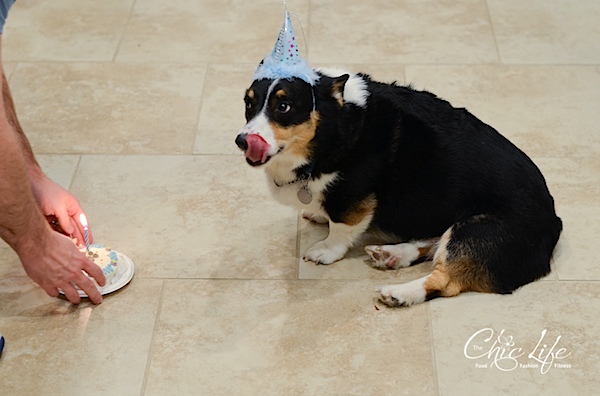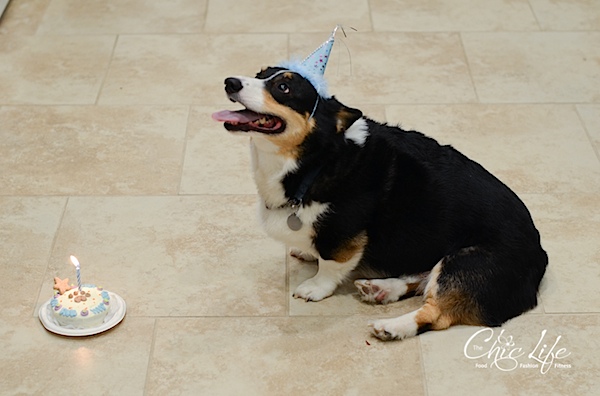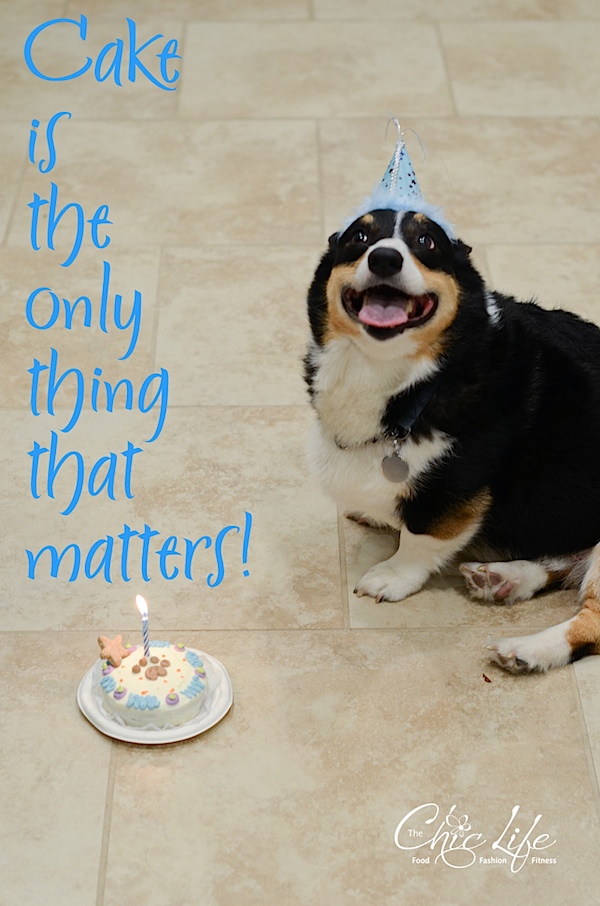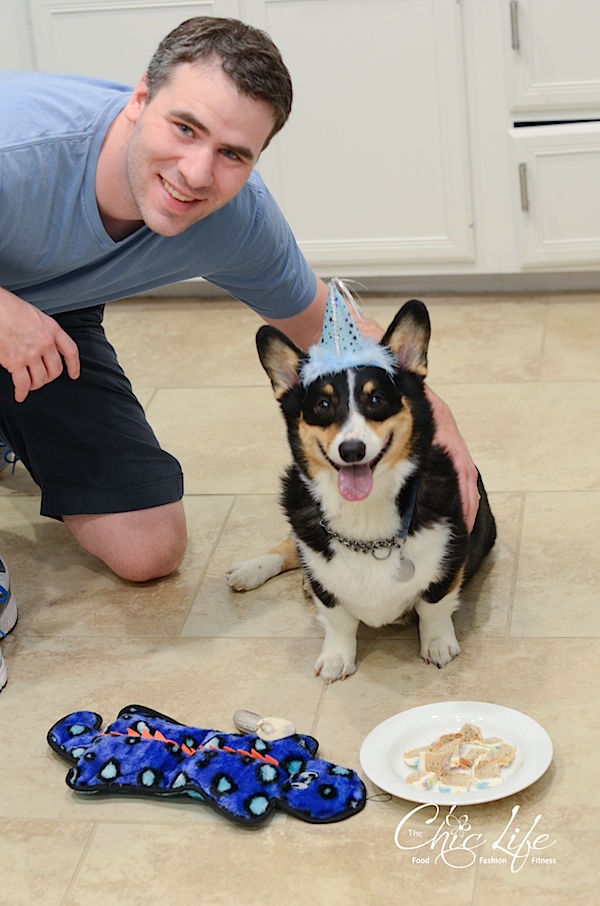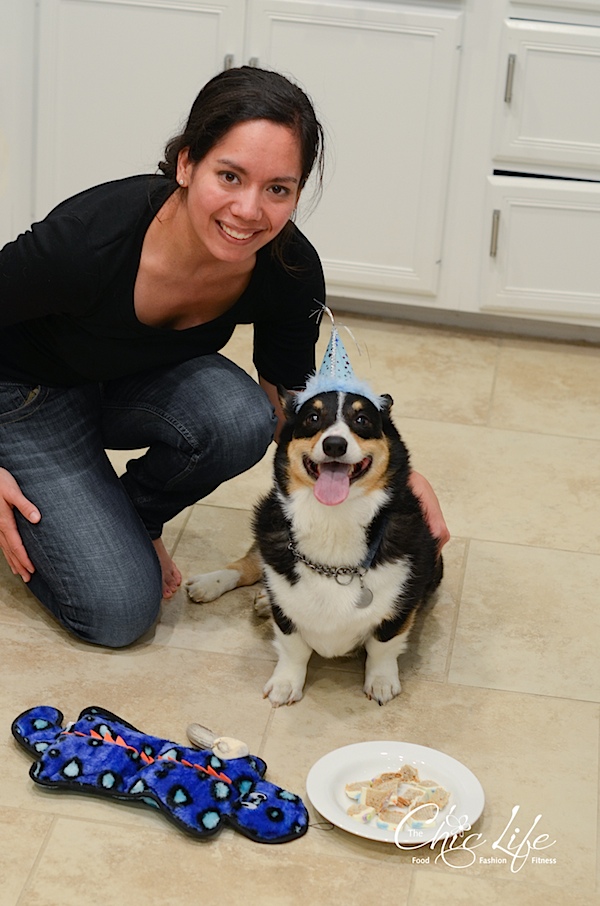 To celebrate, we took Bailey with us to Viva Chicken, where pets are allowed on their back porch area. He loves riding around town in the car and visiting new places, so he enjoyed the outing. We also took him to a nearby pet store where he picked out his new toy, Lizzy (the blue, squeaky lizard toy in the above photo).
Check out some of Bailey's puppy photos by clicking here.
Doesn't he look like a happy birthday boy?