When we start feeling the onset of fall, there are a few things that make us feel festive. A trip to the apple orchard is always a great way to kick off (or just enjoy) the season. We took Bailey to the orchard we usually visit, Sky Top Orchard, in Flat Rock, NC.
Click here to see my video from last year's trip to Sky Top and some of my favorite apple recipes.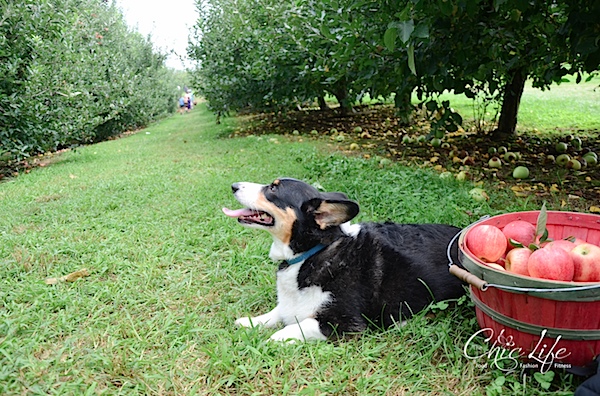 This is my favorite photo of the trip, so I've moved it to the top. Here's Bailey watching hubby plucking juicy, red gala apples from a tree whilst guarding our basket.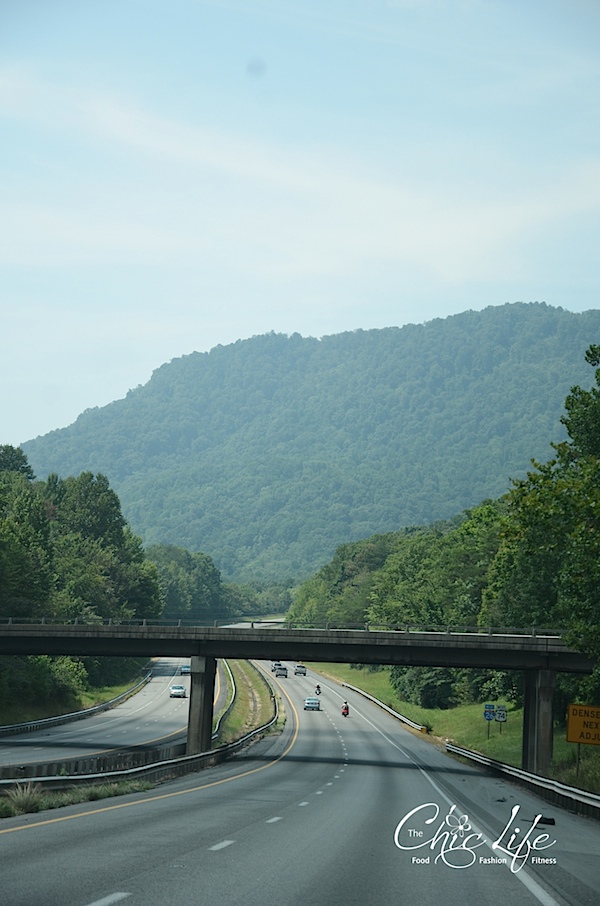 Have you ever driven in the Blue Ridge Mountains? They're beautiful. The drive is so scenic and makes the trip so much better.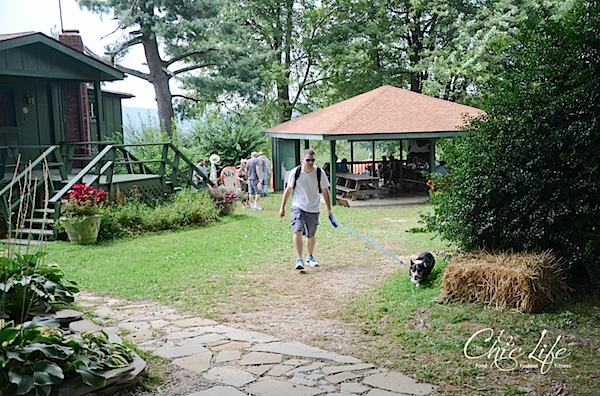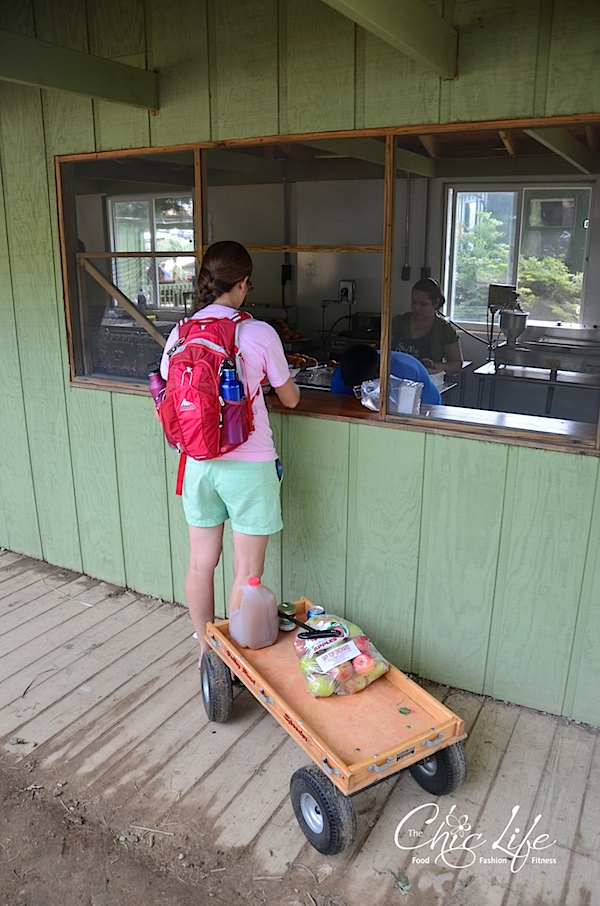 Our strategy this year was to hit up the doughnut stand first. The line was shorter, it would fuel us for the apple picking…and it made my inner germiphobe happy because our hands weren't dirty yet from hitting up the orchard.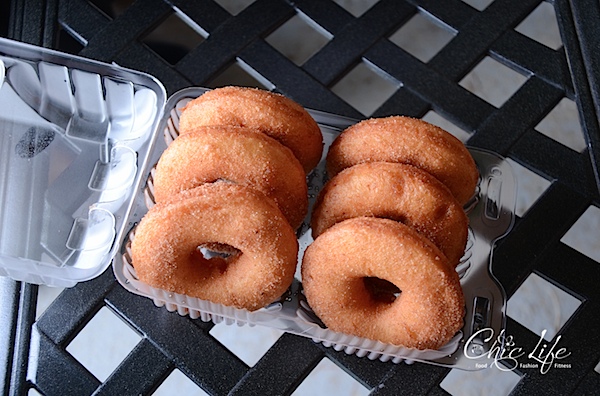 Hot, sweet, cinnamon-y. Yes!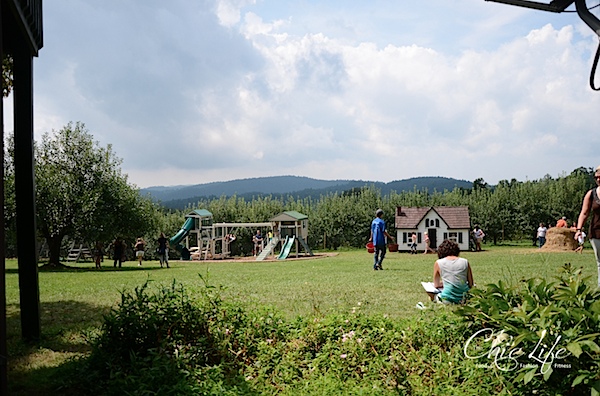 Our doughnut snack time view.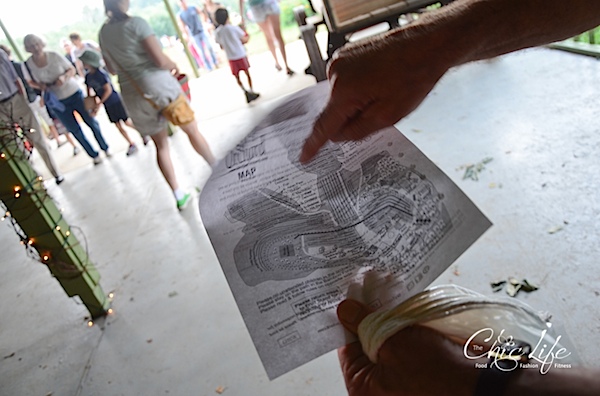 Getting directions to the gala apples.
The man giving me directions was so cute. I was trying to capture an "action shot" and when he saw me snapping the photo, in a warm and friendly tone, he said, "You can have a copy of this."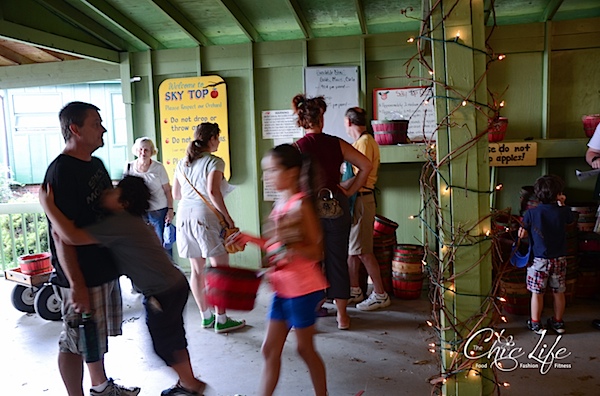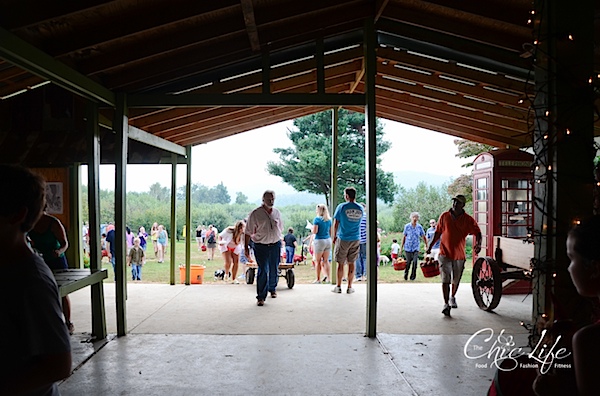 To the apples!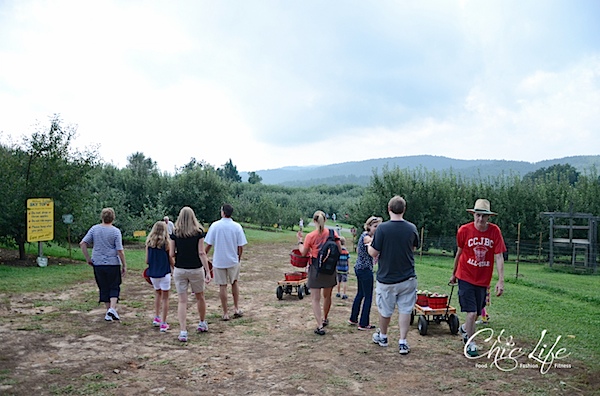 The view in front.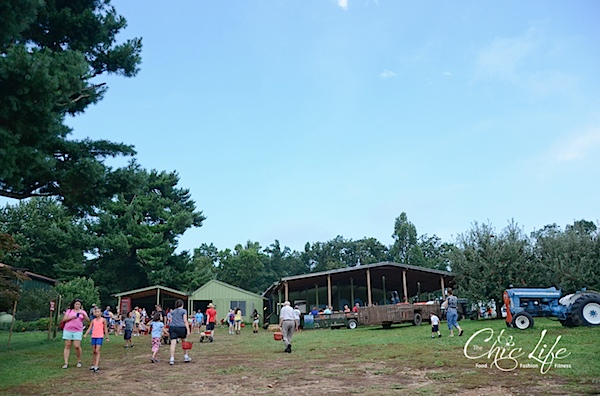 The view behind.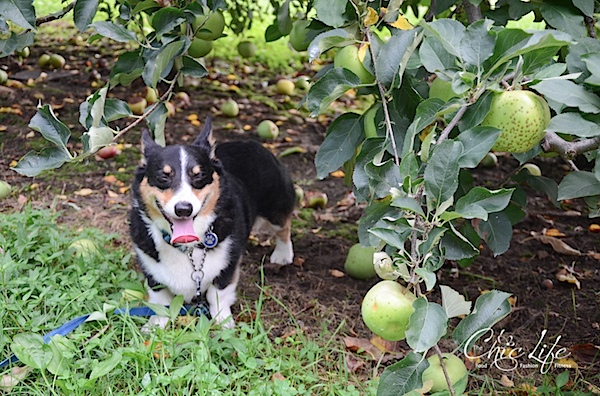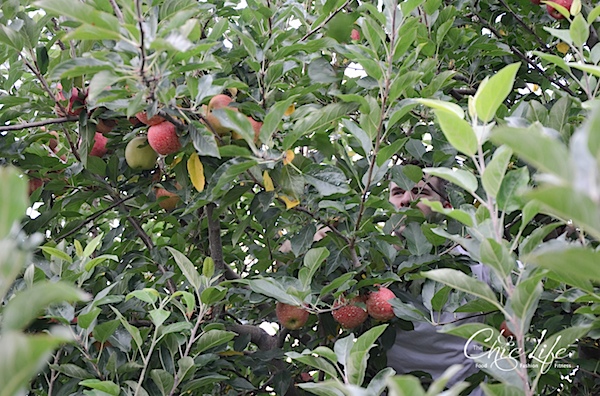 We usually don't hit up the orchard this early in the season, so there were a ton of apples all around. Once we found a good tree, we made quick work of the apple picking. Seriously, we had a basket filled in probably 15-20 minutes.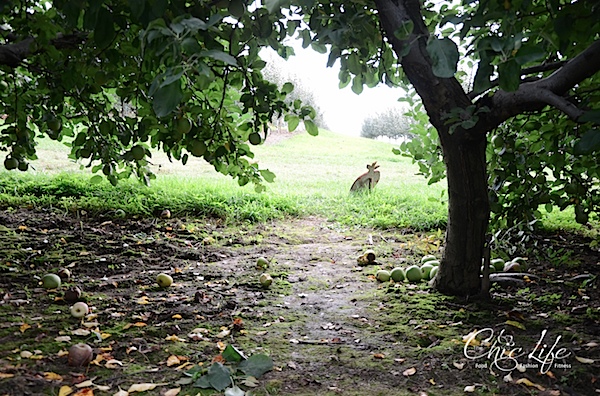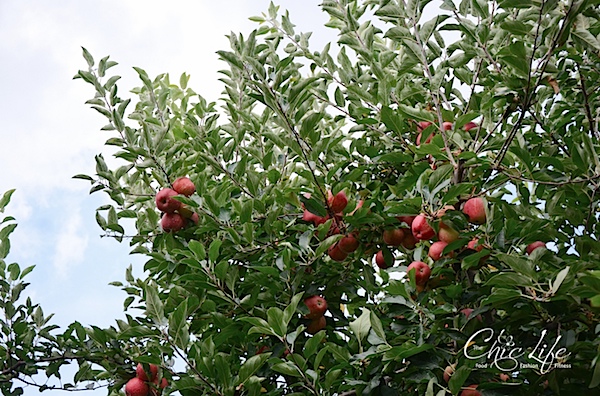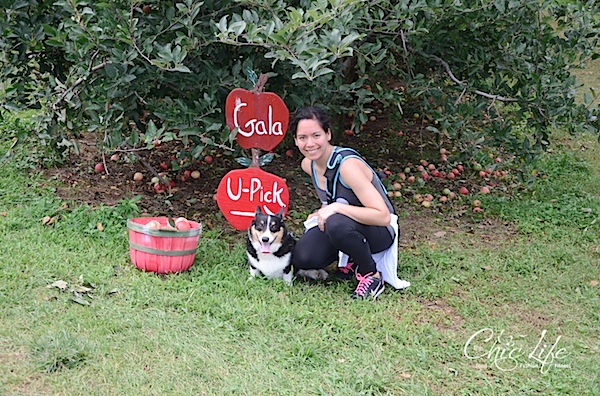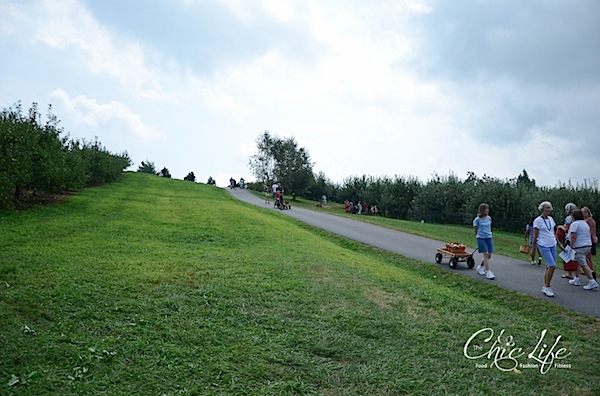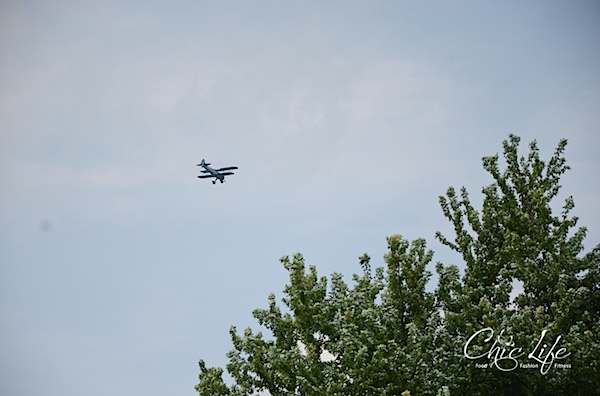 A small plane flew overhead as we headed out to pay for our apples and go down the road for lunch.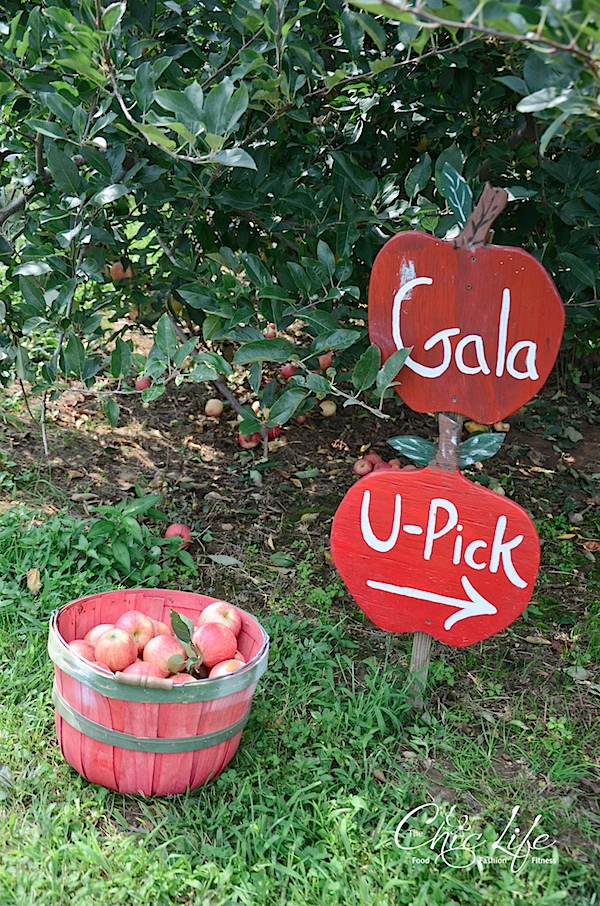 We went home with a giant basket of apples and a bag of pre-picked honey crisps (which were only available pre-picked).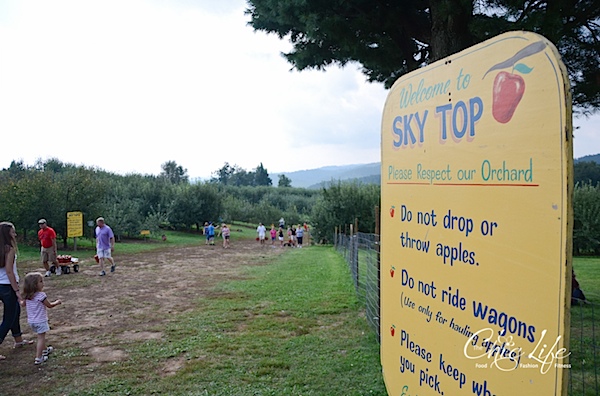 We really enjoyed the fresh air and beautiful hills and trees all around. Our trip to the orchard is always fun and relaxing. We may even have to go back a second time this year. A perk of going so early in the season this time?
Till next time, Sky Top!
By the way, I'm re-posting this in case you don't want to scroll back to the top: Click here to see my video from last year's trip to Sky Top and some of my favorite apple recipes.
Thanks for stopping by!
Next time – lunch in Flat Rock!