I'm a quality over quantity kind of girl, so I'll often save up money to invest in a quality item that will last me longer.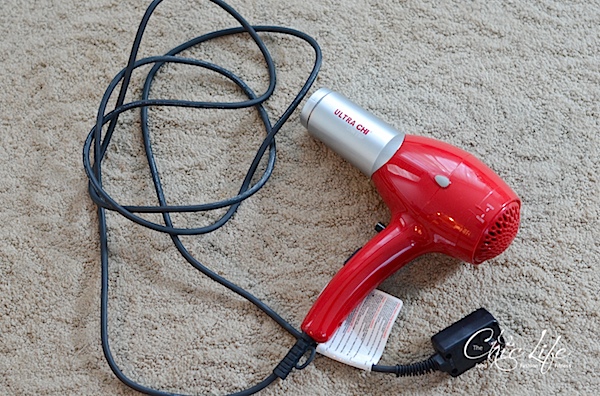 That was my strategy with my CHI hair dryer…until it died on me after only two years of use. For the few weeks, I noticed the dryer seemed to be putting out hotter than normal heat. And finally, early last week, the hot air was gone completely, rendering the hair dryer useless to me.
Unfortunately, I'd thrown my box away, so I couldn't remember what the warranty was. I packed up my broken hair dryer and headed to Ulta to see if it was still under warranty. I also brought along a 20% off coupon (on my phone) in case it wasn't. I quickly found my dryer model and checked the box – only a one year warranty. Blast! On the upside, Ulta frequently does good sales on their products. I actually purchased my CHI dryer at Ulta for 30% off, so I was hoping to find a good deal this time, too.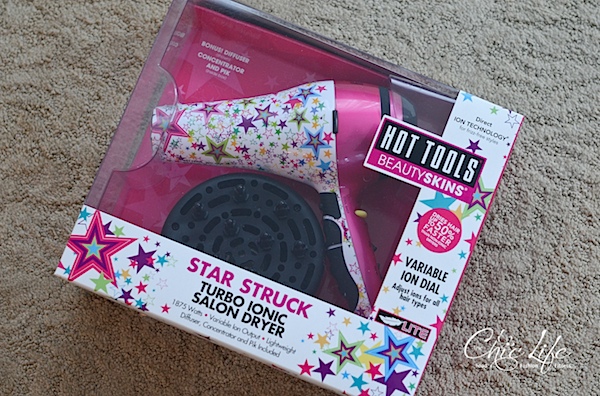 I scanned the specials and didn't see much. I found a sale section with two dryer options: another CHI and a Hot Tools. I googled for reviews on the CHI via my phone, and what I read didn't seem good. What happened to CHI doing life time warranties on their dryers? I read one too many about the dryer stopping working after a year or two, which is what happened to me! I decided it was time to try something new, especially since the markdown wasn't that much. A friendly sales associate told me that she had a Hot Tools hair dryer that she loved and had for about eight years. For a fraction of the cost of a CHI, I could love it, too. My CHI straightening iron is still holding strong after about seven years, but I was ready to explore other hair dryer options.
While I had her, I asked about her other favorites. She said she'd had a Rusk dryer that she loved (retail around $120 – 140) for nine years and that her next dryer would probably be a BaByliss ($80 – 140) based on her customer's positive reviews. I contemplated purchasing another investment dryer but the sale tag on the Hot Tools was calling my name.
I decided to pick up the Hot Tools Star Struck Turbo Ionic hair dryer along with two fall scent Yankee candles that were buy one, get one 50% off. The hair dryer was around $60 full price (based on internet research since the box didn't have a price tag) and was marked down to $39.99 (the same price as the Ulta site has now!) and I saved an additional $8 thanks to my 20% off coupon – almost half off the original price! Side note: the coupon was for my entire purchase, so I got the candles at a great deal, too!
Let me know if anyone wants a review on my new hair dryer!
Does anyone have a hair dryer they love?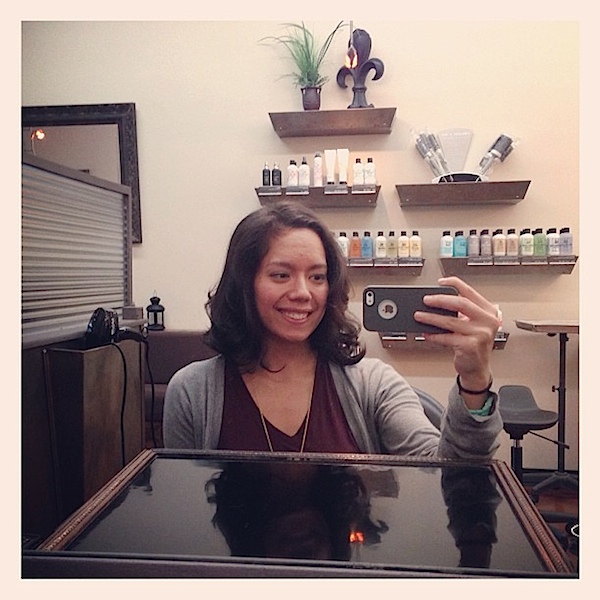 And speaking of hair, I finally got another cut. Thank you Jason at Salon 42! If you need a new stylist, check out Jason and tell him I sent you – we'll both get a discount!
***
Thanks for stopping by! Be sure to check out my other accounts on Facebook, twitter, and Instagram, too. Have a great week!