Just a quick head's up that the online auction and bake sale to raise money to help the Philippines will be closing in just under 2 hours (at 9pm ET 11/22/13)! So, get your final bids ready!
A couple quick notes:
Comments are time-stamped, so bids/comments left after 9pm ET will not be valid. Don't wait too long!
If you're the winning bidder, please read through the details on the main auction page (click) for more info.
Winning bidders will have 24 hours to reply to my email, which will go out (hopefully) either Saturday or Sunday. You don't have to make your donation that fast, but please just reply so I know you're still interested and ready for next steps. If you have the highest bid and haven't heard from me this weekend, please email me at thechiclife at gmail dot com.
Looking for a steal? Click her to view a list of items that are $10 or under!
There are still many items under $20. Remember, 100% of your bid will turn into a donation to the Typhoon Haiyan fund of either the American Red Cross or World Food Programme. You'll be helping a great cause, and you'll get a little treat in return!
So far, we've raised over $1,400! Can we hit $2,000 before 9pm? We'll find out soon! Please help spread the word to help raise money for the Philippines!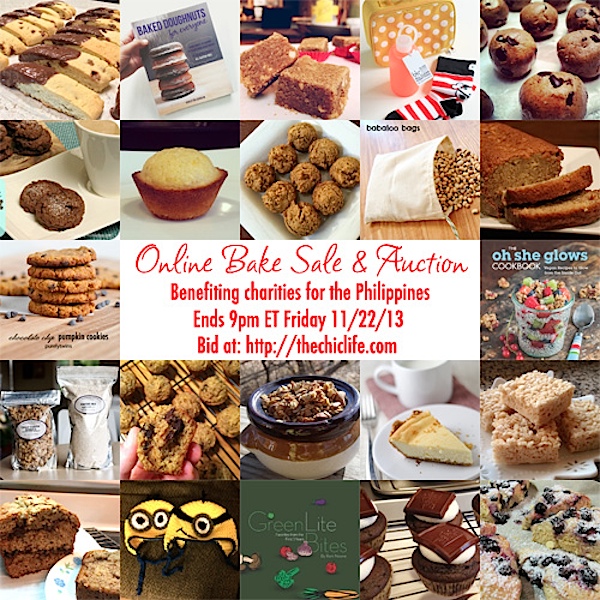 Thank you so much for your support!