Hi guys!
So, as of last night, we've already raised over $500! I can't wait to see what the day brings today! You have until 9pm ET to get your bids in. There are still many items without a single bid! Get them now!
Here's a collage of some of the items you can get – please consider sharing this as Pinterest pin, posting to twitter, taking a screen shot and posting on Instagram, blogging about this, sharing via Facebook or otherwise spread the word to help raise money for the Philippines: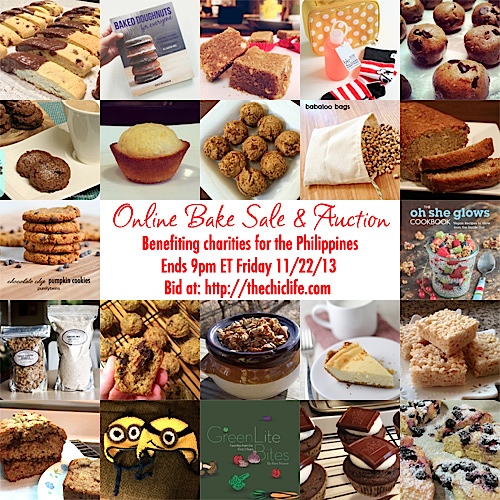 Click here to view the auction page and bid!
Thank you!