Hope everyone is having a great weekend so far! Just wanted to pop in with some recent Instagram photos and updates from me…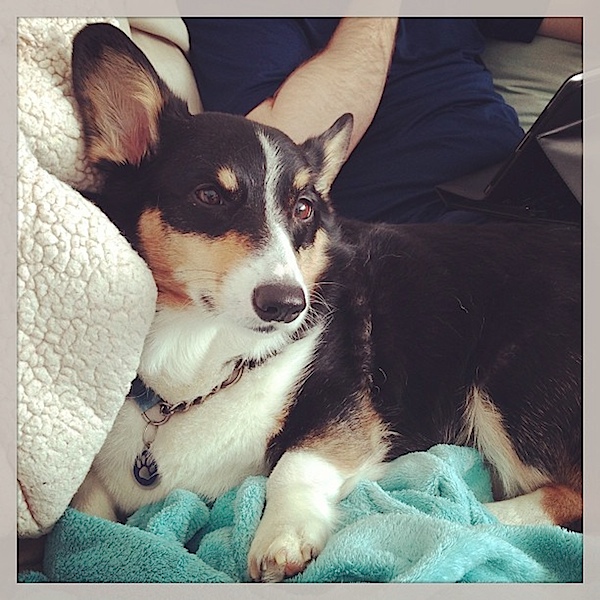 Bailey's been a little sick, but he's on new medicine and feeling much better. Woohoo!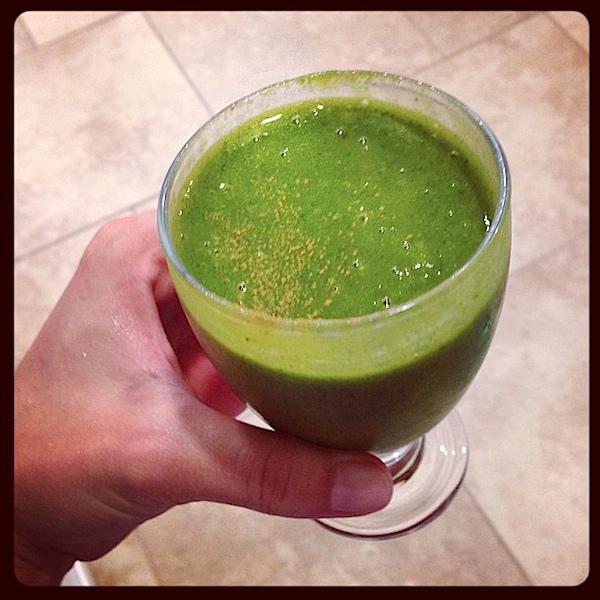 I made a new Green Monster flavor the other day – a fall-themed flavor! Hope to share it soon!
Sorry for the delay in posting my last recipe for the cinnamon spelt doughnuts. I had it drafted up and ready to publish early last week, and then we lost our internet connection for two days. Bah! Not that anyone is waiting with bated breath for my next post, but I've been hoping to post more frequently, and my schedule has working against me on this, much to my frustration. But, hey, a girl's gotta pay the bills, right?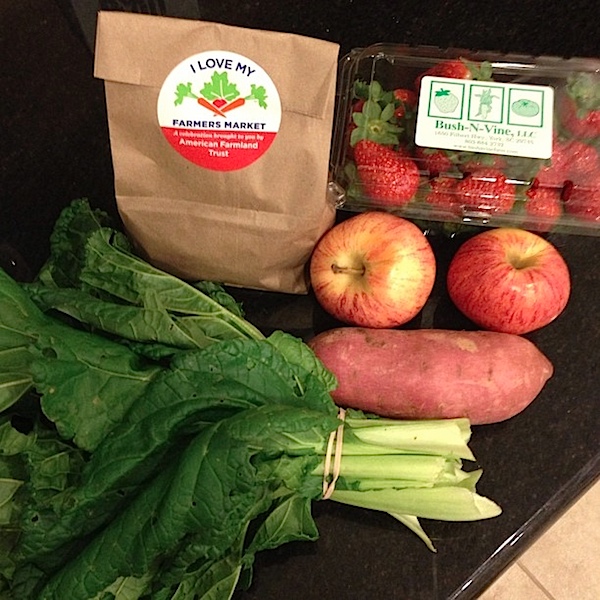 I've been working on my vegetable consumption, and I've also tried to do better about supporting my local farmer's market. Is it just me or does life seem to get in the way allowing convenience to take precedent? I've been doing pretty good about visiting the market at least once a week recently. I have a new vegetable addiction (if such a thing is even possible): vitamin greens! Have you heard of them? They are greens that are high in many vitamins and have a similar texture to bok choy. For my vegetable consumption, I've been focusing on eating more leafy greens, and these have been wonderful.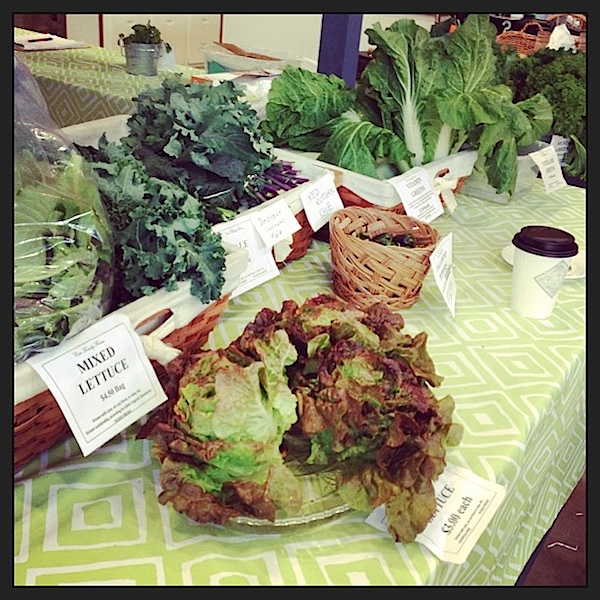 I've been getting one bunch per week from a local vendor at Atherton Mills Market in Southend, and I even brought home the last beautiful bunch they had today. I'm thinking they'll make a pretty fantastic side with dinner tonight.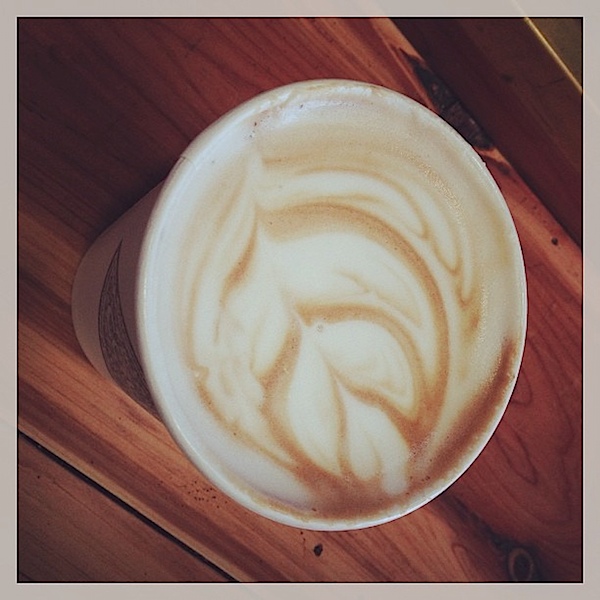 While I was at the market, I swung by Not Just Coffee. Their coffees are so delicious. I've really been enjoying their mocha. Yum!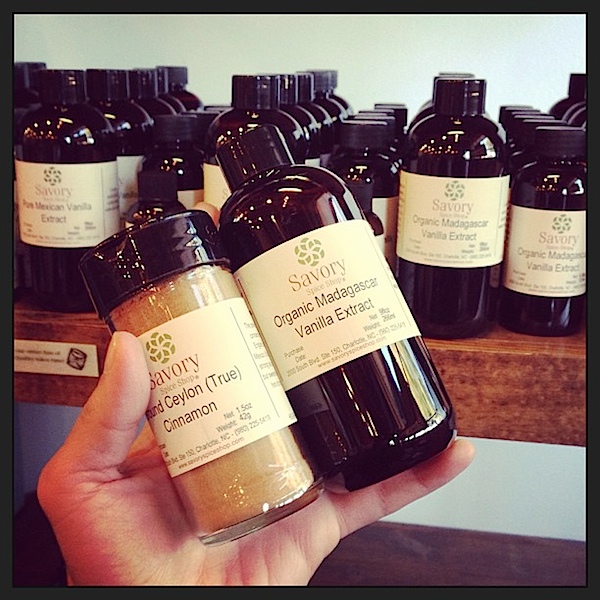 Also near Atherton Mills Market is the Savory Spice Shop. I swung by there the other day to stock up on baking ingredients. I'm so ready for some holiday baking – cookies, cakes, pies. Yesss!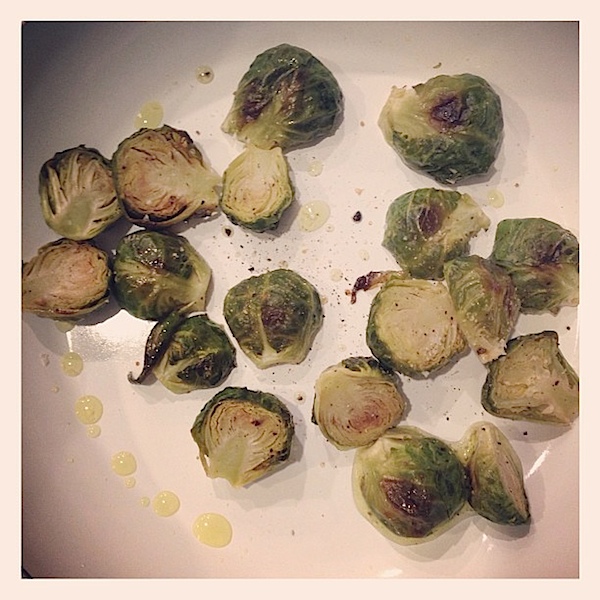 Anyone looking for a good way to re-heat roasted brussels sprouts? Put them in a sauté pan with a little oil. The taste and texture is so much better than what you'd get if you used a microwave.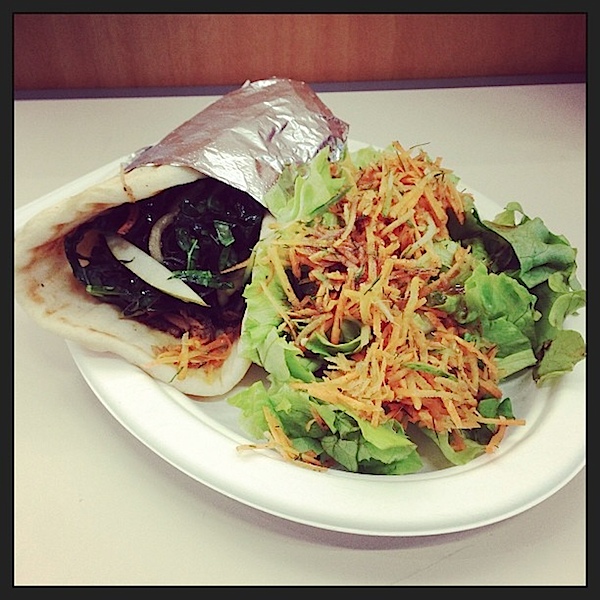 For eats lately, here's a lovely lunch from this past week by Roots Farm Food. I had a pulled pork sandwich with kale apple slaw on a warmed pita with a side of ginger carrot salad. It was delicious, locally-sourced, and so enjoyable to eat.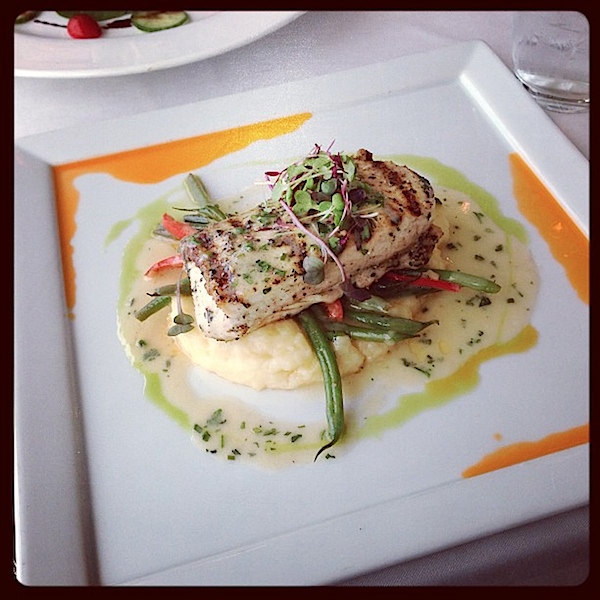 And I finally escaped my usual lunch-at-my-work-desk to have lunch with co-workers at Bentley's. It was my first time eating there, and the view is so nice from that high. It was great getting away from the office, and the food did not disappoint. I had the grilled mahi mahi and nearly licked my plate clean I liked it so much.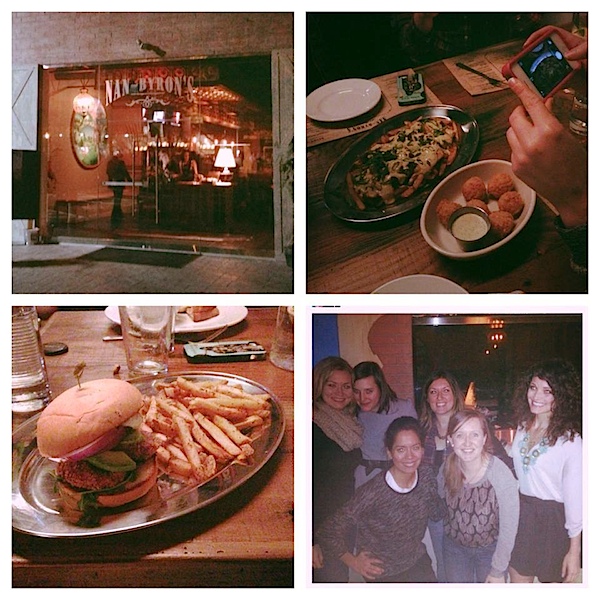 And I rounded out my week of fantastic eats with a trip to Nan and Byron's on their grand opening night with my Epic Eater friends. As a fan of 5 Church and chef Jamie, I had no doubt the meal would be spectacular. We started with the Train Wreck fries and Peppedew Poppers. I'm not normally a fan of pepper poppers, but I would absolutely order those again here. The fries were rich and perfect for the cold day. For my entree, I had the beet slider with mojito fries. The combination of ingredients on the burger was unique and a great mix of flavors and textures. The fries were just-right crispy and seasoned perfectly. I'm not sure if I'd order this again next time only because I had my eye on several other things on the menu that I can't wait to try! But, it was really good, so I guess I'll just have to see what mood I'm in when I'm back.
Thanks for stopping by!