It's been a busy last few weeks, but here are some things going on.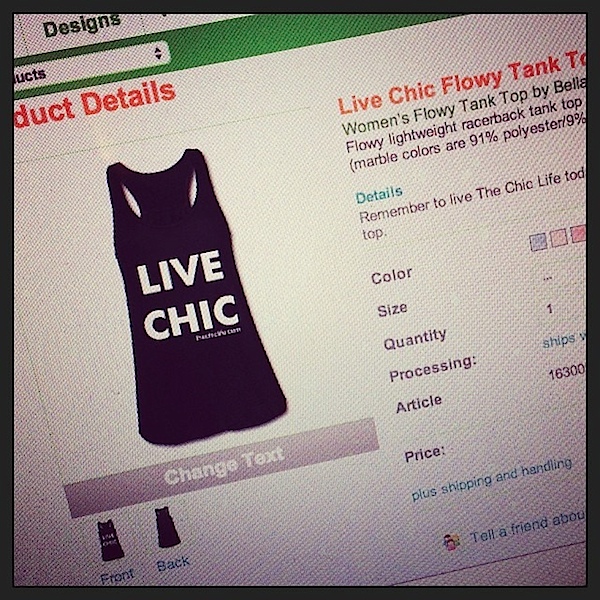 I've been dreaming about designing some inspirational tank tops and t-shirts to wear from studio-to-street for awhile now. I looked into getting some shirts printed from a local printer, but I don't think that will work for me…for now. If I only had one or two main designs, I think the local printer would have been a good route to take. But, I have so many ideas for designs in my head and not enough money to print them all.
I decided to open a Spreadshirt shop to test the waters so I can upload as many designs as I want. I only have one design up right now, but I have another designed (we have two options – I'll do a vote soon to see which one you guys like more) and more in my head!
Click here to check out The Chic Life Spreadshirt Shop!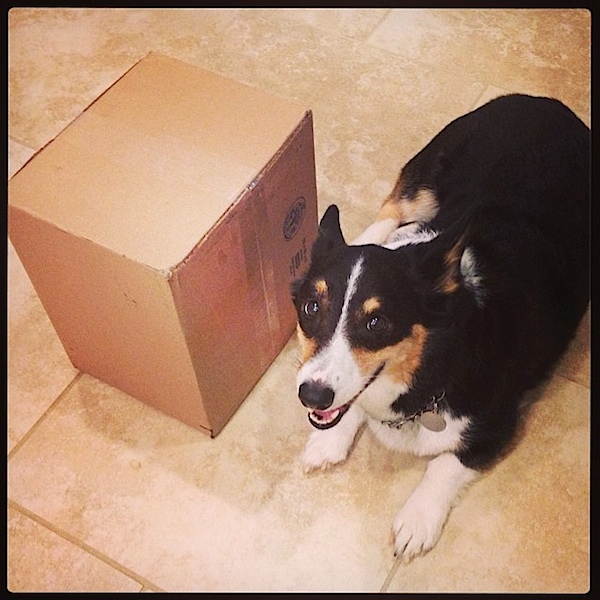 I decided to do a small order of tank tops and t-shirts to see how they look in person. My delivery came just in time for me to take them to Fitbloggin later this week!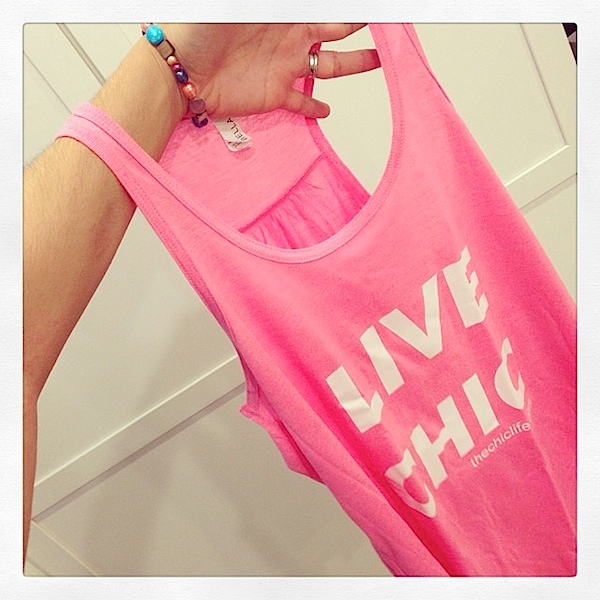 Here's the first design – "Live Chic". It's a reminder to live the chic life every day!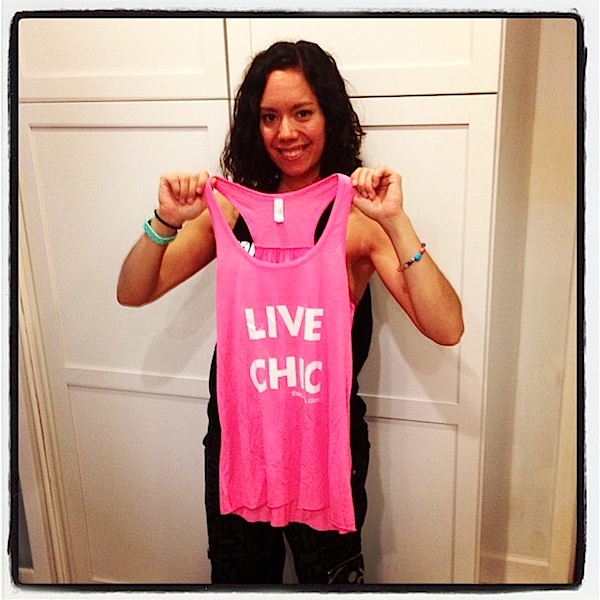 I got a couple extra tanks and tees in black, gray, and pink to giveaway at FitBloggin.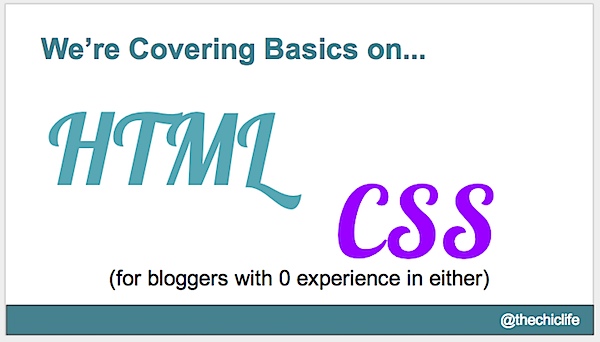 Speaking of FitBloggin, I'm presenting at this year's conference! I'm covering Intro to HTML and CSS for Bloggers. Click here to read a description of my presentation. Here's a sneak peek. I'm putting the final touches on my presentation, but I'm super excited…and nervous! Cross your fingers that the presentation goes okay!
Does anyone have any HTML and CSS questions? Let me know in a comment or tweet me @thechiclife.
***
I leave for FitBloggin later today. Savannah, here I come! Can't wait to meet everyone at the conference!
Thanks for stopping by!