I hosted one of my favorite themed dance fitness classes last night – a Zumba Glow Party!
My team and I arrived a little over an hour before class started to set up our class room with uv-reactive decorations and blacklights! My goal with these parties is to make each party a little better than the previous. The blacklights aren't cheap, so I'm slowly collecting a new one here or there. Same with the decorations. I'm hoping to accumulate a great stash of Zumba Glow Party goodies over time.
This year, I added:
A giant Zumba letter-logo on the wall – I cut the letters out of neon poster board that I purchased at Michaels. I Googled the Zumba logo and tried to draw it out on the poster board and then cut-along the sketch lines.
I used the leftover pieces of poster board to make some abstract shapes, which we spread out around the room on the walls.
Shapes on the floor – these were made with Gaffer tape, which I purchased from Amazon.com. I got a 4-pack by DirectGlow. The green isn't very bright, but the yellow, pink, and orange were very nice.
New make-up – I purchased some uv-reactive make-up from Amazon.com. It didn't glow as bright as I'd like from the stage (not sure if class could see it), but I'm still glad I got it. There are a few sets on Amazon, and some are pretty pricey. I went with this one by Diamond FX since it was $18.50 and had free shipping.
Here are some photos from our Zumba Glow Party from October 2014: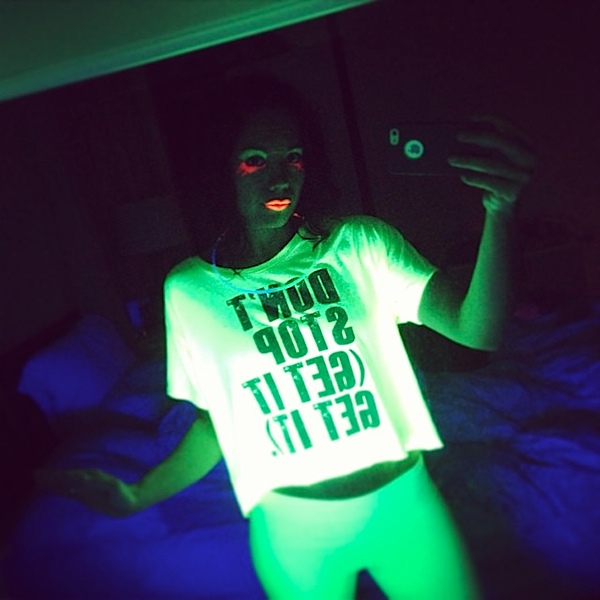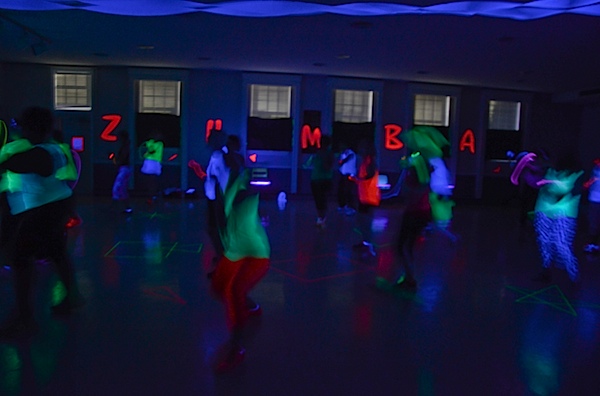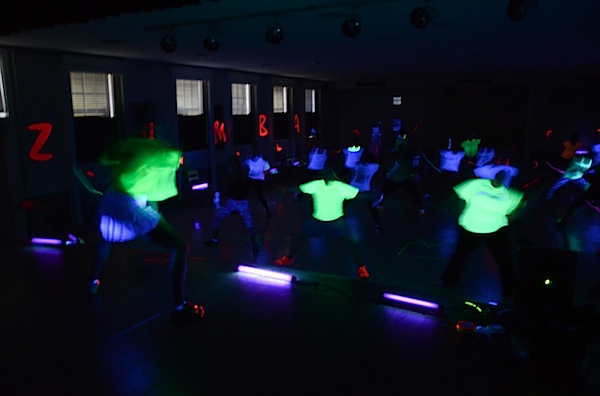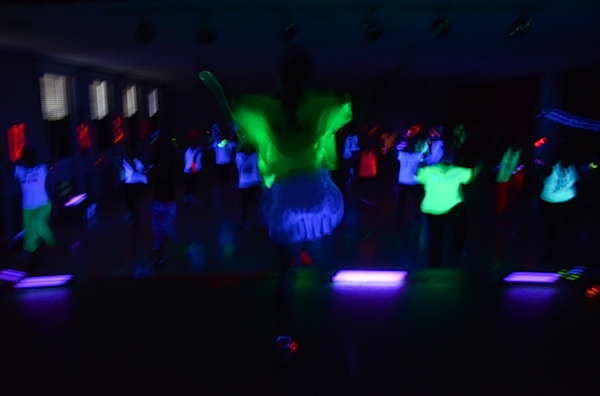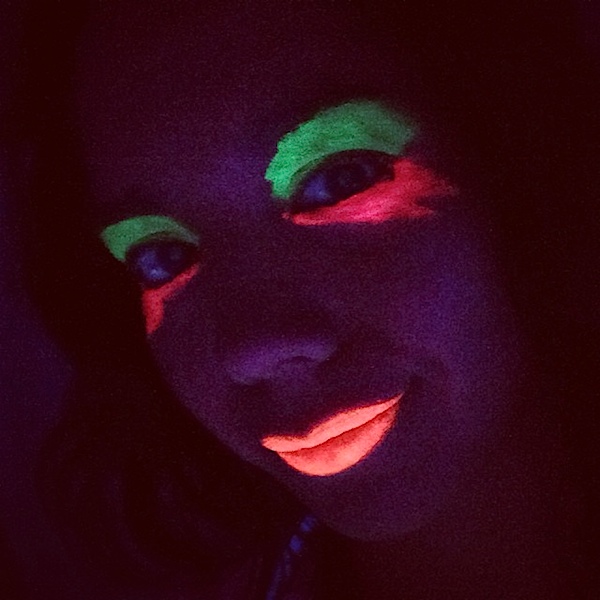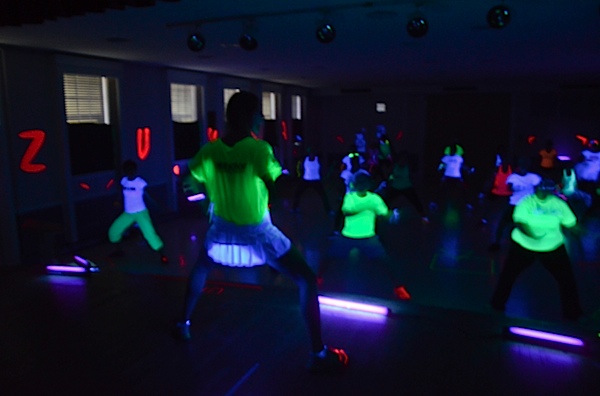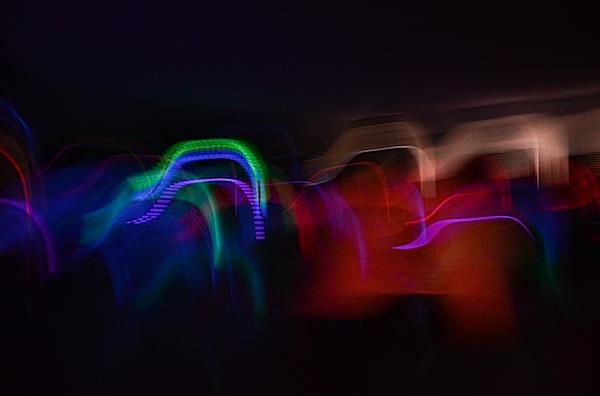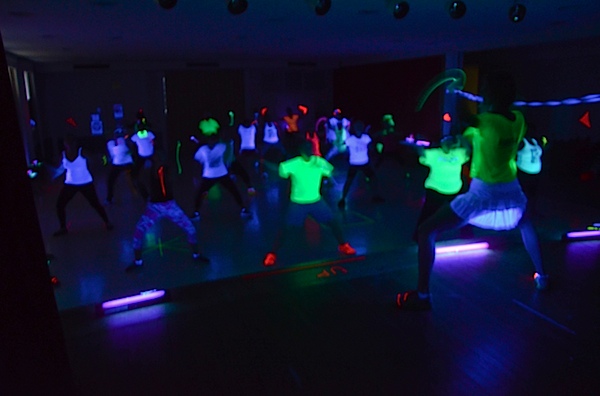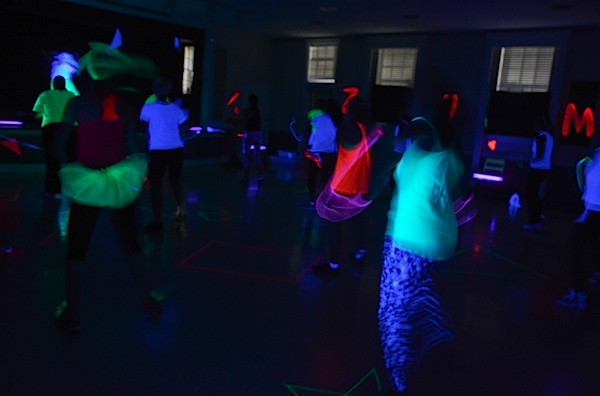 We had so much fun! We're doing another Zumba Glow Party to celebrate New Years, so we get to enjoy this party again soon. Can't wait!
Thanks for stopping by!