Hey everyone!
Long time no chat, eh? Sorry for the radio silence, but work has been so crazy-busy in the last few weeks! Also, my oven is broken, but that's another story for another day. So much for all those holiday baking recipe ideas I had!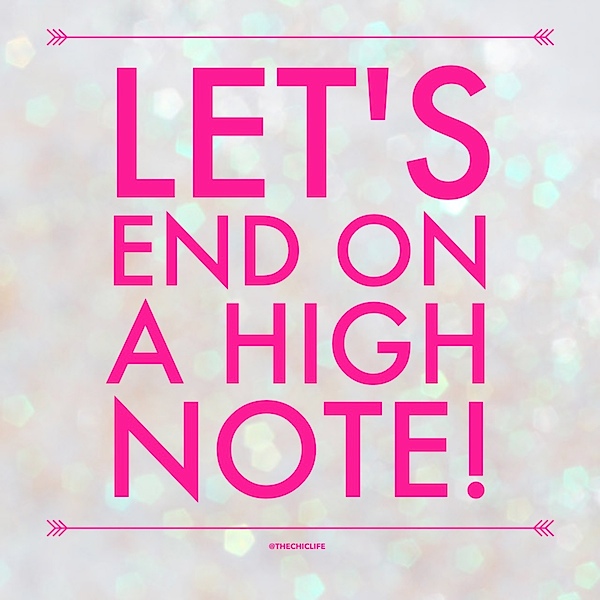 Work has been so demanding, I think it's sucking up all of my brain power. But, I'm excited about work this week because it's my last full week of work for 2014! I get to enjoy the week of Christmas off, and I'll have at least two days off the week of New Years, too. Does anyone else have a similar schedule? This schedule has been pretty typical for me for the last few years working the 9-to-5, and I always look forward to it.
This is the week you get to rally. You pull all the remaining energy you have for the year together and try to make some great things happen before starting the new year. You try to finalize your goals for the year and tie up loose ends. Sometimes you get to get a head start on the coming year. And for all your hard work, you get to enjoy some down time with family and friends in the last week or so of the year.
First we work hard, then we play hard!
So, who's with me?
Let's end on a high note!
Ready? Steady. Goooooo!