Bailey celebrated his eight birthday this year. I can't believe how old he's getting! It seems like he was a puppy just yesterday. Do I say that every year? It just seems right. Anywho, here's a post of Bailey's Birthday Celebration 2015. I took some video and made a vlog to go with this, so stay till the end to watch that. It's pretty short, but hopefully entertaining for you corgi/Bailey lovers out there.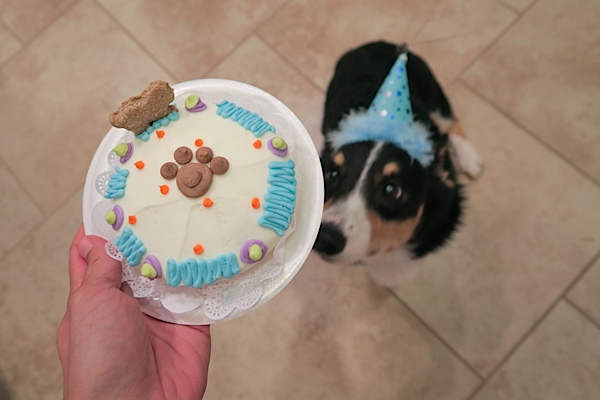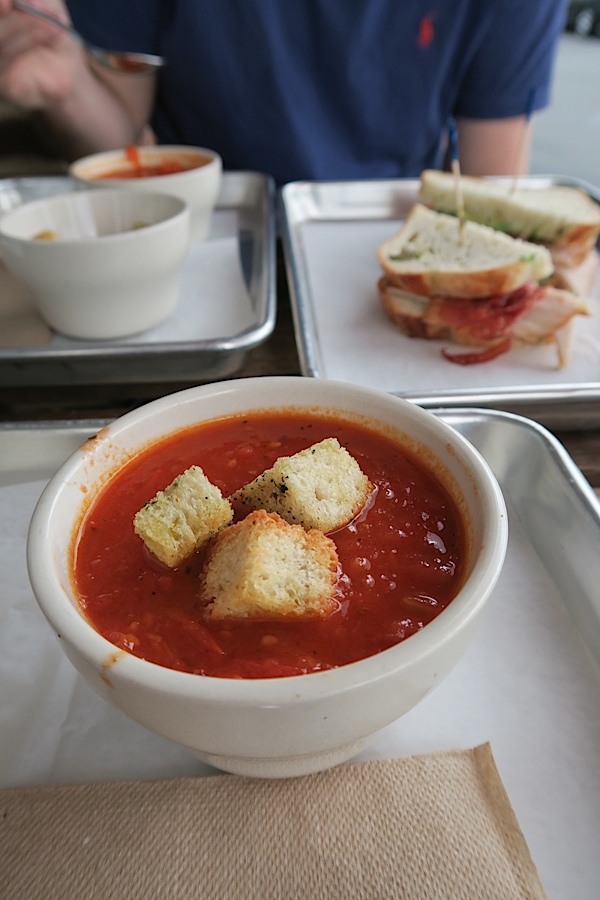 Bailey loves it when we take him with us to restaurants, so we took him to lunch at Sunflour Baking Company in Elizabeth. We split a turkey sandwich and each got a cup of tomato soup with large croutons on top. I also got an iced vanilla coffee with soy milk to go because I think they make the best of these in town.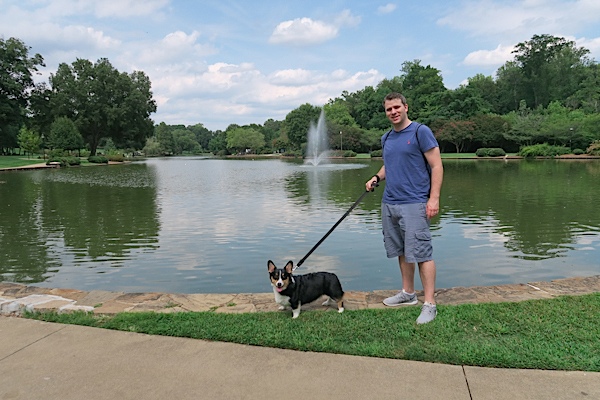 Next up, we took Bailey for an outdoor adventure at Freedom Park for fresh air.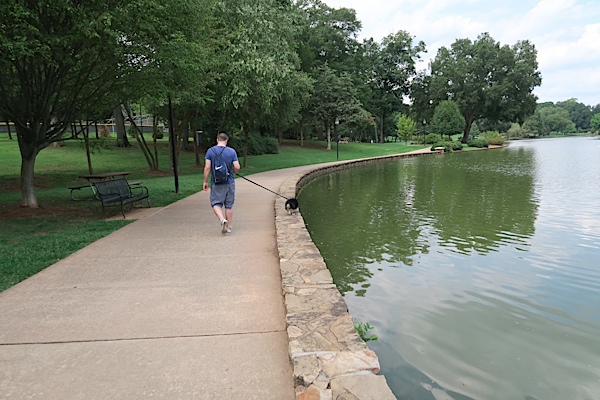 He got to enjoy the scenery, make some new doggie friends, and get those little corgi legs moving.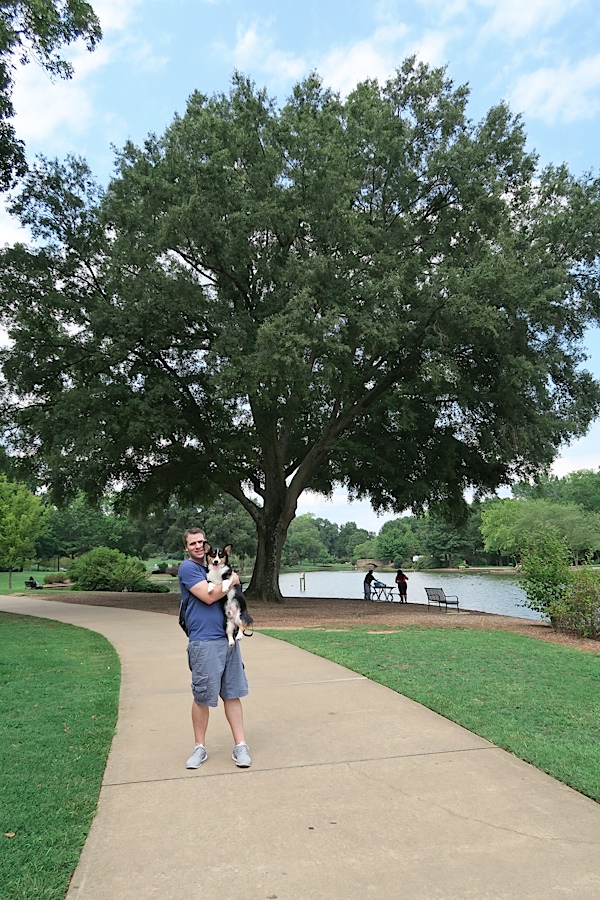 It was a beautiful day for some QT at the park.
Lastly, we took Bailey to Canine Café to pick out some birthday cake. Or "Pawty Cake" as they call it in the shop. I love that they bake these on site. They had one blue cake left, so we got that one.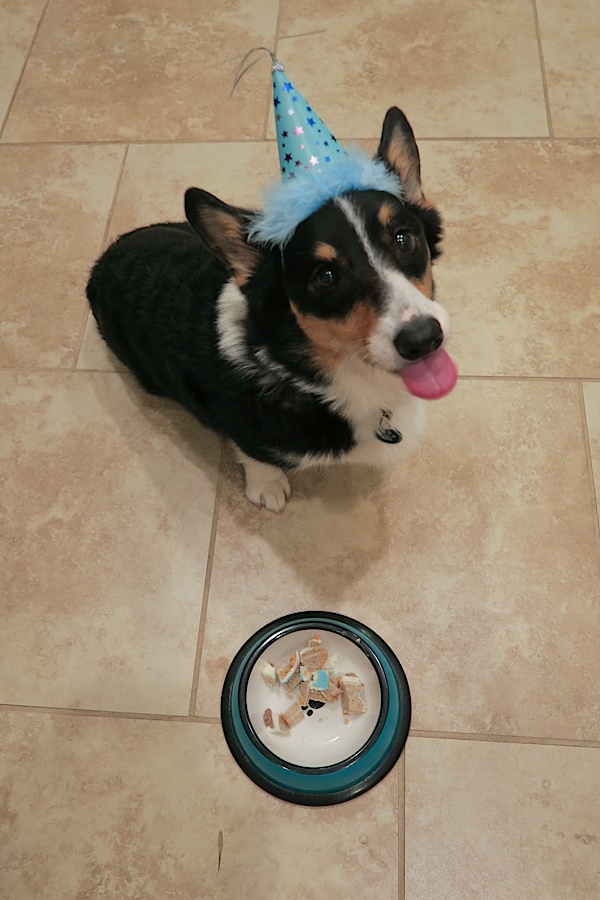 It matched his hat perfectly. We purchased the hat at Canine Café in previous years if you'd like one too.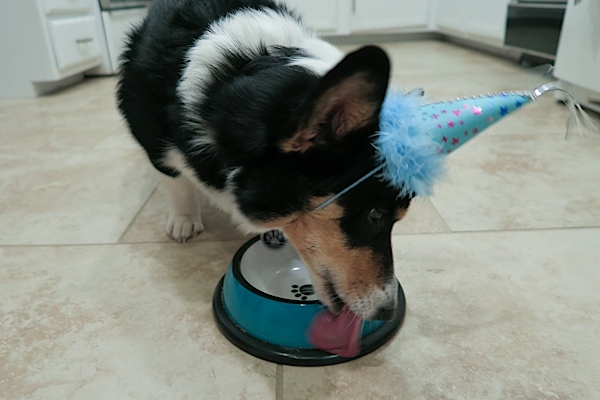 Bailey is a big, BIG fan of birthday cake. I think "birthday cake" is part of his vocabulary because he licks his lips when he hears "birthday cake."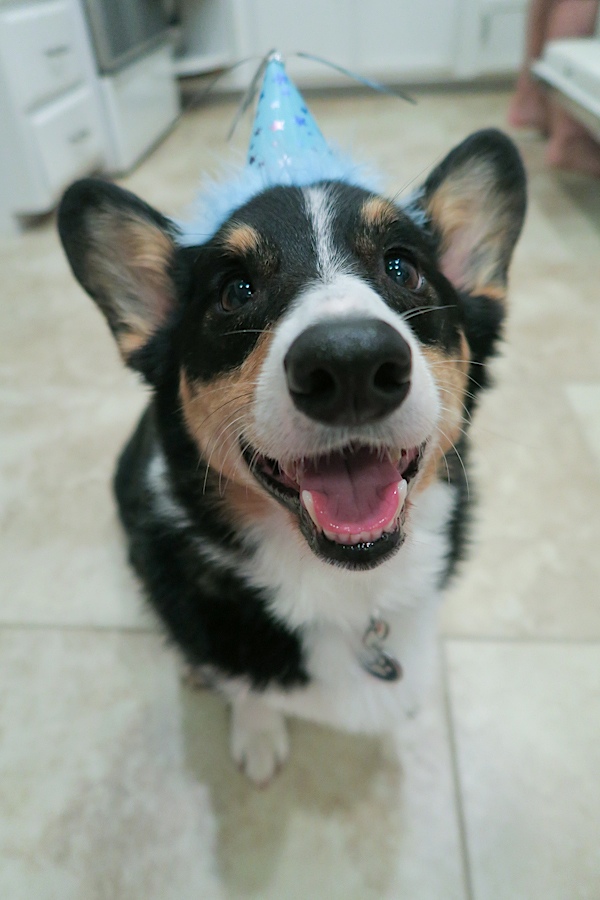 For more birthday fun, be sure to check out Bailey's Birthday Celebration vlog:
Be sure to give the video a thumbs up if you liked it! And subscribe for notifications when I upload new videos.
Want more Bailey fun? Check out his July 2015 Barkbox Unboxing by clicking here.
Thanks for reading and watching! I have some fun recipes coming up soon, so stay tuned for more fun posts ahead in the next week!